KANSAS CITY — While the days of mindlessly grabbing a snack at the vending machine or purchasing the cheapest loaf of bread on the shelf have not disappeared, people are now focusing on their foods' backstory before they buy it.
Unsatisfied with a list of ingredients, consumers want to take a deep dive into a food's origins. How was it created? Is it non-G.M.O.? Was it ethically sourced? These questions are becoming more common and put pressure on bakers and snack makers to not only verify the source of their ingredients but also create a narrative in hopes of remaining transparent with consumers.
For example, the Kellogg Co. has been working since 2009 with partners from the Roundtable on Sustainable Palm Oil (R.S.P.O.) to use palm oil that is sourced from R.S.P.O.-certified supply chains, a combination of segregated supply chains and mass balance mixed-source supply chains and through the purchase of R.S.P.O. Palm Trace certificates, said Amy Braun Senter, director of sustainability at Kellogg.
The company also shares its progress biannually through its "Palm Oil Milestones Report," which highlights key data about its suppliers, such as AAK, ADM, Bunge, Cargill and Sime Darby, and their policies for sourcing.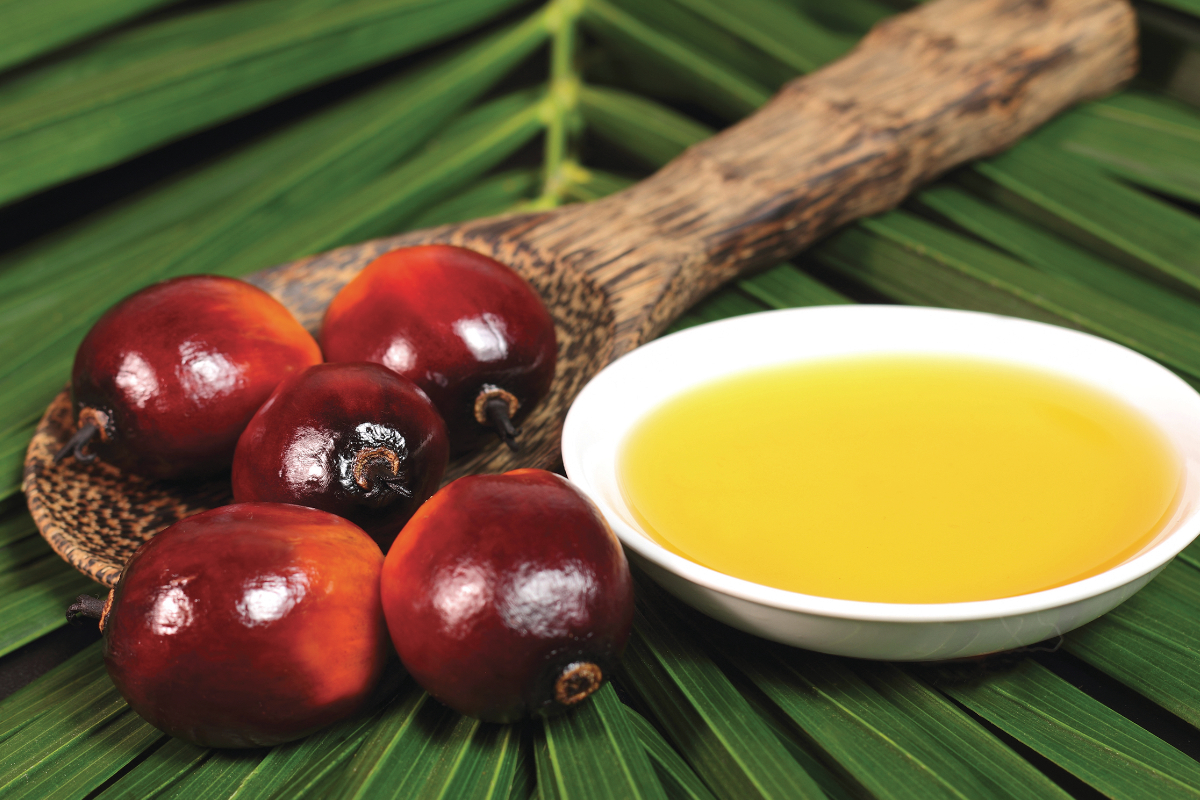 "We not only work on traceability but identifying and addressing issues as they arise," Ms. Braun Senter said.
This level of transparency allows Kellogg to build consumer confidence in an area where skepticism about packaged foods is on the rise.  
Sixty-five per cent of Americans are interested in the history of their food, according to Packaged Facts' report "Nutritional Labeling and Clean Label Trends." With little indication of this number decreasing, food manufacturers should begin taking steps to track the ingredients they are using and report any topical data to consumers.
"Everyone has an important role to play to ensure traceability and sustainability throughout the supply chain by selecting ethical suppliers," said Mikkel Thrane, sustainability leader at DuPont Nutrition & Health. "Food safety and sustainability need to be addressed in a lifecycle perspective to be efficient, and the chain is no stronger than the weakest link."
Making claims
Starting the process of ingredient verification can be overwhelming. Many programs and suppliers are available to help businesses navigate the field of claims. When making declarations, a certification scheme is typically available to validate a statement of organic, non-G.M.O. or gluten-free. Organizations with this authority establish standards for compliance and typically require businesses to be audited on an annual basis by independent third parties, said Marie Lavialle-Piot, sustainability program manager for Cargill.  
Sales of non-G.M.O. foods have skyrocketed from $12.9 billion in 2012 to $21.1 billion in 2016, according to data from Nielsen. Research revealing the safety of G.M.O.s has not stopped consumers from purchasing products labeled as non-G.M.O. The power of this label has encouraged many to work with ingredient manufacturers that supply non-G.M.O. ingredients.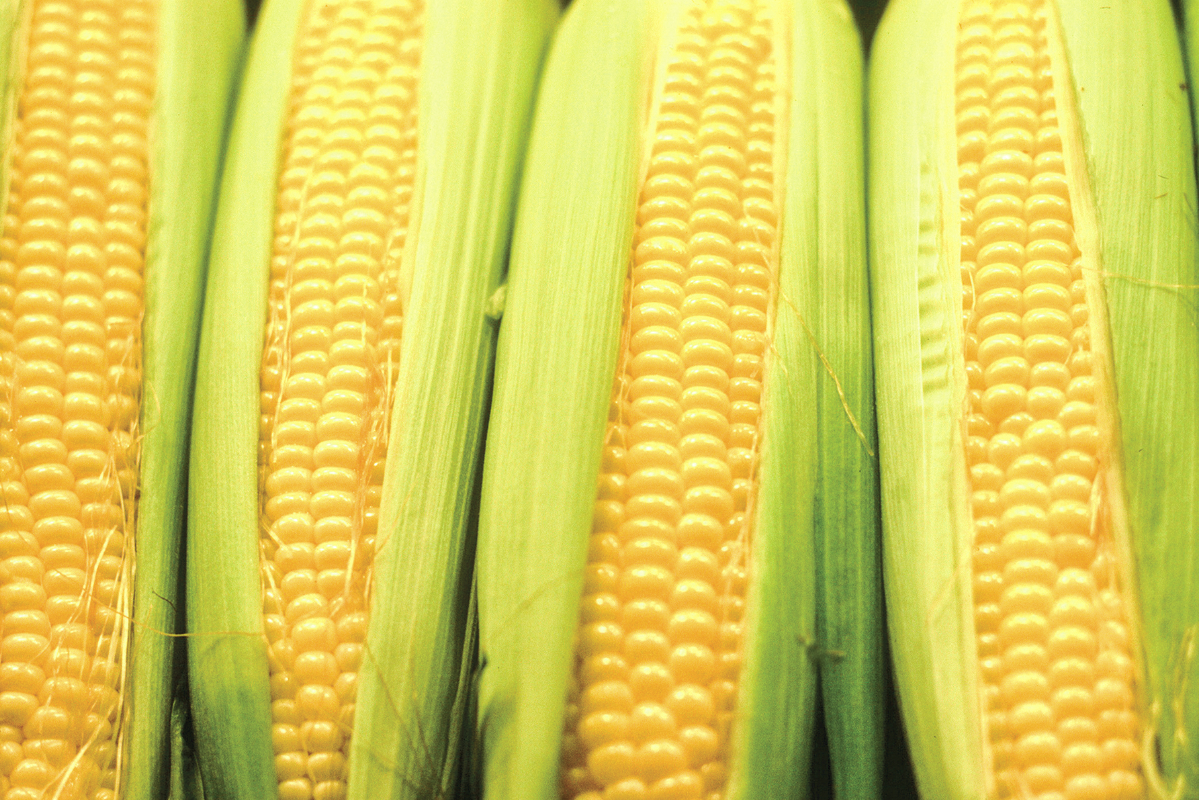 Ingredion's Truetrace program allows the company to track the origins of its non-G.M.O. corn back to the farmer who grew it and the seed varieties and lots used to produce it. The program requires farmers to submit to audits and follow a series of requirements to ensure their crops are not grown with G.M.O. seeds and that their workers are properly trained to handle the ingredients.
Cargill also has a number of initiatives and programs it uses to monitor the non-G.M.O. ingredients it offers, such as corn, soy and high-oleic canola. Its KnownOrigins program allows for traceability back to the producers and adheres to strict testing and verification of non-G.M.O. ingredients.
For product developers unsure about the status of an ingredient, the Non-GMO Project offers a database through its website that tracks all ingredients it has validated. To receive the organization's seal of approval, food companies must go through a 5-step process that lasts three to six months depending on the ingredient being evaluated. During the process, suppliers are subject to a product evaluation by a third-party administrator, and verification must be renewed every year thereafter.
"Bakers' best assurance for the claims made by their ingredient suppliers is via a third-party certification program," said David Whitmer, corporate director of quality for MGP Ingredients. "In the past year, MGP has obtained Non-GMO Project verified status for all of its wheat starch and many of its wheat protein products."
Due to limitations of testing methodology, it should be noted that claims such as "G.M.O.-free" cannot be made. The risk of contamination to seeds, crops, ingredients and products is too high, according to the Non-GMO Project. Its claim can only assure consumers that the product is compliant with the organization's rigorous standards.
"Free-from" products are also driving food sales and pushing manufacturers to secure certifications that legitimize their claims. Sales increased 7% in 2016 to reach $32 billion, according to Euromonitor International. The growth seen in this category has boomed as consumers are reading labels more carefully, seeking natural ingredients and looking for foods that represent a "guilt-free" purchase, said Ewa Hudson, head of health and wellness for Euromonitor.
"Free-from" products are driving food sales and pushing manufacturers to secure certifications that legitimize their claims.
Unverified gluten-free claims are easily made by manufacturers in the U.S. because of loosely established standards by the U.S. Food and Drug Administration. One of the most reliable certifications bakers and snack makers can use to verify the legitimacy of gluten-free ingredients is from the Gluten-Free Certification Organization (G.F.C.O.). The group offers a G.F.C.O. Buyer & Distributor guide that outlines suppliers' products that are certified gluten-free.
To obtain this certification, all products and facilities must be tested and inspected by a G.F.C.O. auditor. Products are then tested every subsequent year to verify the integrity of the claim. Incorrectly sourcing ingredients for free-from products can have detrimental effects. Making sure suppliers are properly producing and transporting ingredients for these items is imperative. When looking to verify any ingredient claim, Robert White, president of Focus Works, recommended getting copies of suppliers' current certifications and double-checking its scope to ensure it matches the product being supplied.
Ethical sourcing
Concerns over sustainability are also forcing food manufacturers to carefully pick and choose which ingredients make it into their products. Verification becomes much harder for formulators as definitions and standards for "sustainable" can range from environmental impacts to workforce treatment.
General Mills has outlined its goals for sustainable sourcing in its "2017 Global Responsibility Report." The company focused on three strategies in hopes of creating a transparent supply chain: origin-direct investment, continuous improvement and verification. Origin-direct investment aims to improve the livelihoods of smallholder farmers that produce some of its ingredients while also advancing ingredient quality. Continuous improvement focuses on reducing the environmental impacts of commodities being used in products. Verification entails the increased use of sustainable ingredients purchased from certified suppliers or conducting independent verification in high-risk regions when necessary.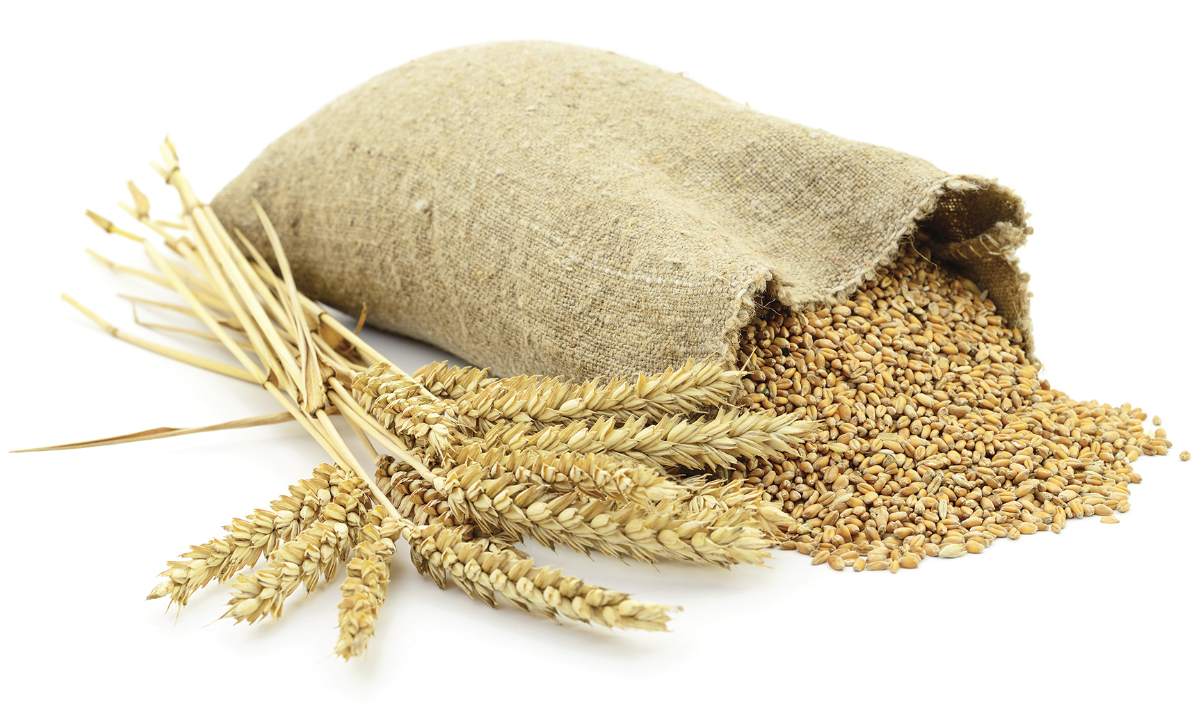 As of 2016, 36% of the wheat General Mills used in products met the company's standards for sustainability. Working with suppliers such as ADM and its network of North Dakota farmers, the company has committed to sourcing 100% of its U.S. wheat from regions that demonstrate continuous improvement by 2020.
ADM works independently and with industry partners to improve the quality of crops in the global supply chain, the lives of farmers, communities and the environment.
"We are vigilant and committed to lowering our sourcing risks globally," said Alison Taylor, ADM chief sustainability officer. "ADM supports a wide variety of technologies that can help farmers do more with less. Our vertical integration distinguishes ADM and affords us the opportunity to develop systems that track and preserve crop identity from seed to factory to finished product."
Through origin-direct investment, General Mills also seeks to economically enrich small farming operations in West Africa and Madagascar by working with suppliers that adhere to its Supplier Code of Conduct. Working with companies that follow its guidelines and programs has allowed General Mills to directly address systemic challenges such as deforestation and the use of child labor on farms. Beginning in 2017, the company now sustainably sources all its cocoa powder and has plans to transition an additional 25% of its chocolate onto sustainable sourcing programs.
Suppliers such as DuPont share ethical audit information as a member of Sedex. A nonprofit organization, Sedex offers a collaborative platform that stores and reports supply chain data on labor rights, health and safety, the environment, and business ethics from more than 43,000 members in more than 150 countries.
"Our plan is to ensure that at least 100 of our key suppliers join us on Sedex and have completed self-assessments by 2020," Mr. Thrane said.
Working with companies that self-report data such as this can alleviate any questions bakers may have about how their ingredients are being produced.
Future proofing
If not already established, food manufacturers should take steps to implement traceability standards and goals. Starting a dialogue with suppliers is the first step.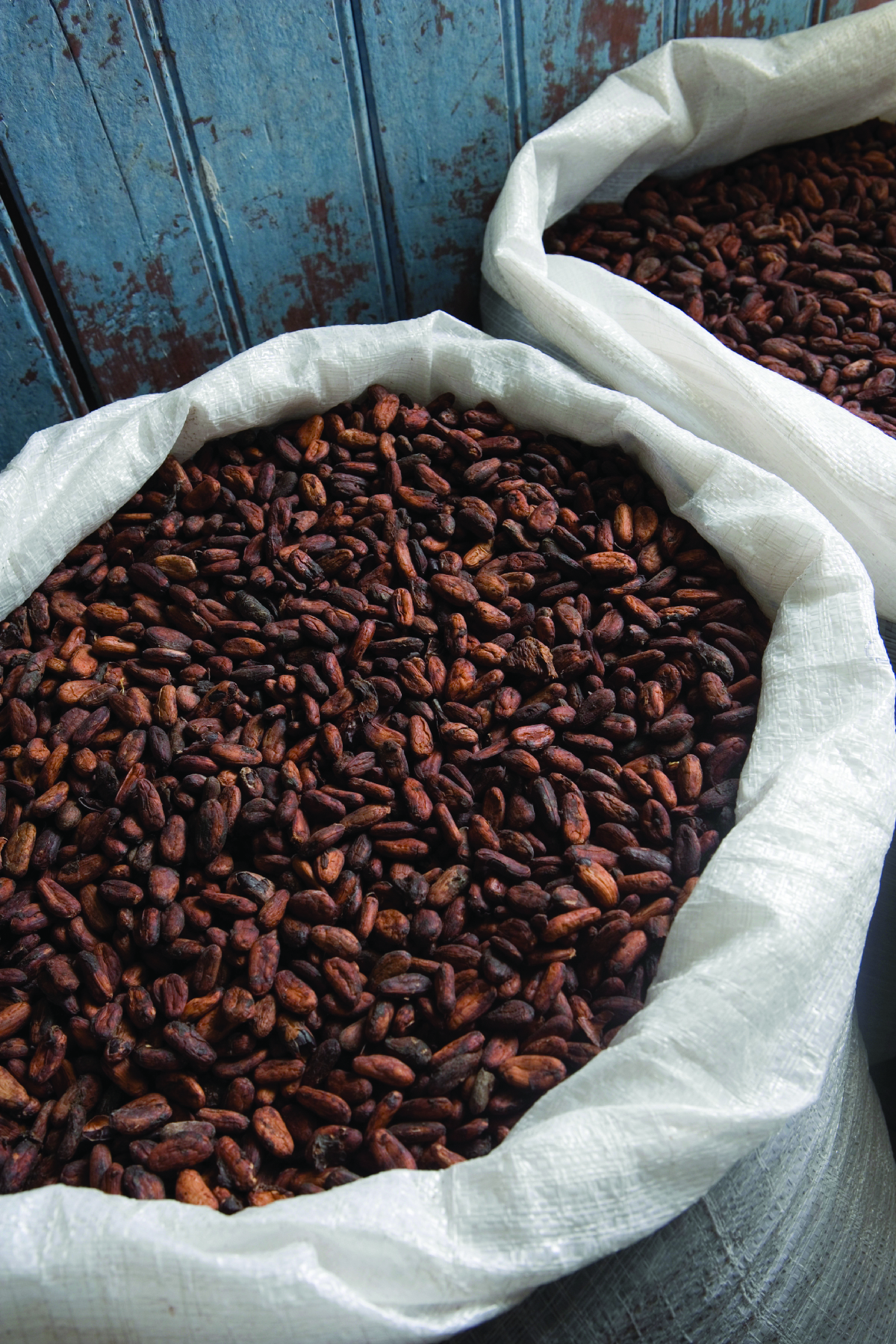 "It's important for bakers to gain an understanding of their vendor's supply chain," said Ilse Tarantino, North America sustainability lead of purchasing for Cargill. "This can be particularly critical with ingredients that are not domestic, such as cocoa. In such instances, it's important to ask if supply chains stretch all the way back to the country of origin."
Understanding how supply chain structures function can clear up any grey areas and provide a safeguard for companies.
Asking suppliers to sign a code of conduct also increases accountability, Mr. Thrane said. By establishing standard definitions and outlining requirements, little room will be left for misunderstandings or errors. Requirements may include guidelines for sourcing, monitoring compliance and reporting violations.
As ingredient traceability standards become the norm, food manufacturers will be expected to deliver data points to consumers as well. Following a program's progress and documenting incoming ingredients allows food companies to remain transparent and lead the discussion.
Using software that specifically tracks the ingredients coming in and out of a facility helps keep information organized and easily accessible.
"Electronic records ensure that ingredients with the expected level of quality were used in the production process for a consistent customer experience," said Jenn Brusco, marketing director for TraceGains.
Irregular quality and false labelling claims — intentional or not — will lose customers. Before products leave an operation, it's ultimately up to baking and snack companies to verify the authenticity of items, Ms. Brusco added.
Investing in resources that tackle these issues will only help build a business' reputation.
"Many organizations are not currently equipped to audit the supply chain inside and out," Mr. White said. "The audit is key to the success of the program."
In the future, companies will have to train and possibly add staff members to maintain traceability standards and help manufacturers reach these new goals.