NORWICH, N.Y. — Chobani, L.L.C. has unveiled its third and largest-ever class of the Chobani Food Incubator, a program launched to mentor and support entrepreneurs in the food and beverage industry. The nine start-ups selected for the program are "disrupting and improving high-potential food categories in the U.S.," Chobani said.
From April to July, participants will have access to Chobani's plants, research and development and sales offices throughout the country, as well as a dedicated incubator space based in the Chobani SoHo office in New York City. Resources include a $25,000 grant to help grow the business, plus support from Chobani teams, top executives and experts. Programming will cover a range of pertinent topics, including brand and marketing, packaging and pricing, sales and retail strategy, innovation and manufacturing, food quality and safety, and more.
Chobani received more than 650 applications for nine spots in the program — a 30% increase from last year, when the company sorted through 550 applications to choose the final seven for the incubator's second class: Grainful, Snow Monkey, LoveTheWild, Rumi Spice, Chloe's Fruit, Farmer Willie's and Pique Tea Crystals.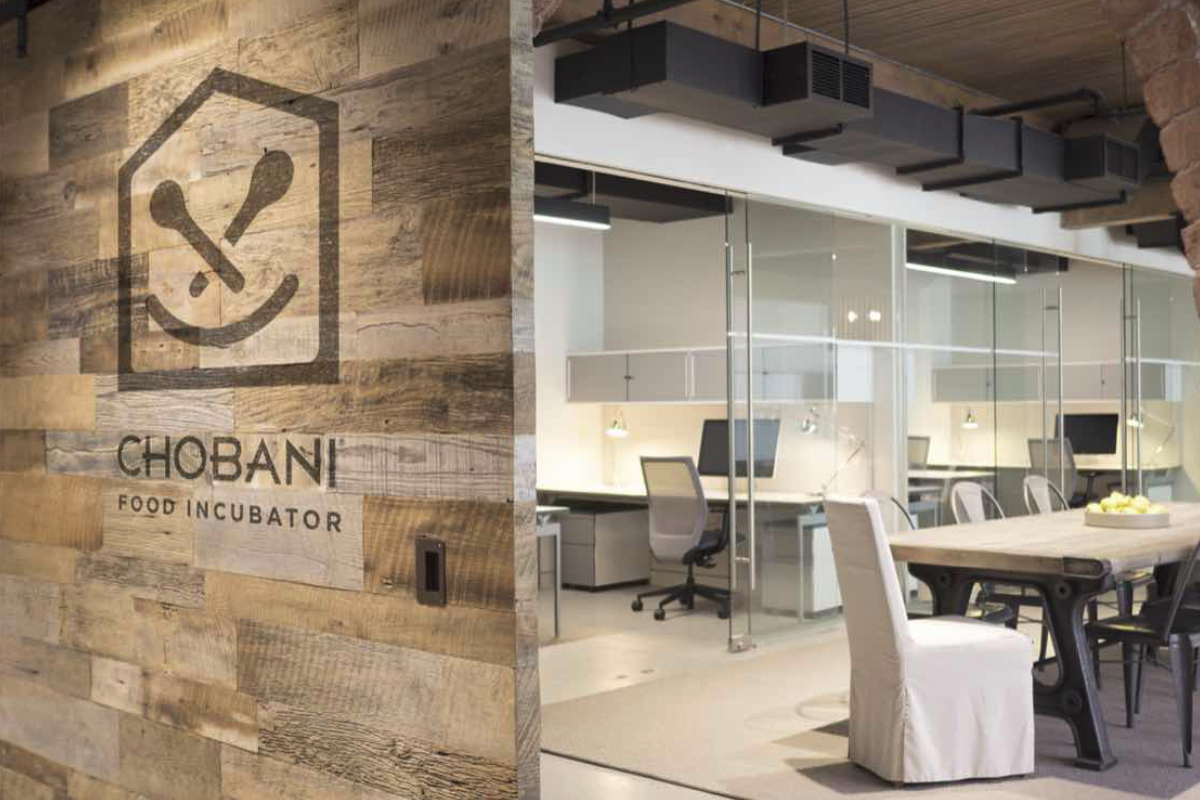 The Chobani Food Incubator's first class, which began in October 2016, included six start-ups: Banza, Chops Snacks, Cissé Cocoa Co., Jar Goods, Kettle & Fire and Misfit Juicery. The participants from that first class have seen a more than 250% increase in distribution and 2.6 times growth in annual revenue, Chobani said.
This year, the start-ups chosen for Chobani's third incubator class are "purpose-driven entrepreneurs whose products are reinventing high-potential food and beverage categories — making them more delicious, nutritious, natural and accessible," the company said.
"The past few years have proven the need, value and strong desire for a food incubator that is solely focused on supporting entrepreneurs who want to challenge the food industry, improve broken systems and bring better food to all people," said Jackie Miller, director of the Chobani Food Incubator. "Through this program, we've seen companies double their distribution, expand their teams and launch new products — and we're just getting started. Hamdi, our founder, hand-picked this class — our largest yet — for their unique ability to transform traditional product categories in the United States and we couldn't be more excited to get started with them."
The seven start-ups selected for the Chobani Food Incubator's third class are:
88 Acres, manufacturer of New England-inspired nutritious snacks and seed butters made with simple ingredients. All of the Allston, Mass.-based company's products feature seeds as the primary ingredients and are free from gluten, nuts, dairy, soy and G.M.O.s.
Fresh Bellies, which produces organic baby food designed to train infant palates to enjoy vegetables. The White Plains, N.Y.-based company's baby food does not mask vegetables with fruit and instead uses complementary herbs and spices in its recipes.
Masienda, a clean label tortilla company that uses only three ingredients in its products: non-G.M.O. corn, slaked lime and water. The Los Angeles-based company's supply chain supports more than 2,000 smallholder farmers throughout Mexico whose corn is growing using regenerative practices across more than 30,000 acres.
NOKA, maker of superfood smoothie packs made with organic whole fruits and vegetables. The Pacific Palisades, Calif.-based company's shelf-stable smoothie pouches are U.S.D.A. certified organic and Non-GMO Project verified.
Nona Lim, producer of non-G.M.O. bone broths, vegetables broths, soups and noodles made from local, organic ingredients. The Oakland, Calif.-based company's Asian-inspired products are dairy-free and contain no additives, or preservatives.
Puffworks, manufacturer of organic peanut butter puffs using simple ingredients. The Portland, Ore.-based company's snacks are made with whole grain corn meal and are gluten-free, dairy-free, U.S.D.A. certified organic and Non-GMO Project verified.
Remedy Organics, which offers plant-based beverages made with superfoods, ayurvedic herbs and botanicals, protein and probiotics. The Englewood Cliffs, N.J.-based company's beverage line is U.S.D.A certified organic, Non-G.M.O., gluten-free, dairy-free and soy-free.
teaRIOT, maker of tea blends flavored with cold-pressed, organic fruits, botanicals and vegetables with no added sugar. Each of the Venice, Calif.-based company's products contains L-Theanine and the natural caffeine equivalent of one espresso shot or more.
Wildway, a better-for-you breakfast and snack company offering grain-free granola, grain-free hot cereal and smoothie bowl starter mixes. The San Antonio-based company's products are all gluten-free and non-G.M.O.