ANAHEIM, CALIF. — Add onions and garlic to the growing list of ingredients Americans are avoiding, thanks to an increasing awareness of FODMAP, a category of carbohydrates linked to gastrointestinal distress in sensitive individuals. Products formulated for a low-FODMAP lifestyle were among emerging health trends spotted at Natural Products Expo West, held March 8-11 in Anaheim.
"I've seen a few brands making FODMAP claims," said Jennifer Zegler, global food and drink analyst at market research firm Mintel. "It's still really small, but if you think about the (growth of) probiotics and prebiotics, this could be something that's coming."
Exhibitors at Expo West included Fodmapped USA, Irvine, Calif., which produces a range of soups and sauces, and FODY Food Co., Montreal, which offers nutrition bars, sauces and soup bases. Such products are free of onion, garlic, gluten and lactose, and are marketed to the 45 million Americans who suffer from irritable bowel syndrome, according to the company. Another brand, Paleo Powder Seasoning, featured a FODMAP-friendly blend.
"(FODMAP is) still really small, but if you think about the (growth of) probiotics and prebiotics, this could be something that's coming." — Jennifer Zegler, Mintel
As seen with the gluten-free boom, more and more consumers may experiment with a low-FODMAP diet as additional products become available on the market, Ms. Zegler said.
FODMAP is an acronym referring to fermentable oligosaccharides, disaccharides, monosaccharides and polyols.
Products created for a ketogenic diet also are gaining traction among health-minded consumers, Ms. Zegler said. Brands featuring keto-related claims at Expo West included Know Brainer Foods, Lafayette, Colo., which collaborated with Nestle USA to introduce ketogenic coffee creamers, and Bhu Foods, San Diego, which showcased keto cookie dough. A brand called KetoSweets, Oklahoma City, is launching a chocolate and collagen bar made with roasted almonds, probiotics and coconut MCT oil.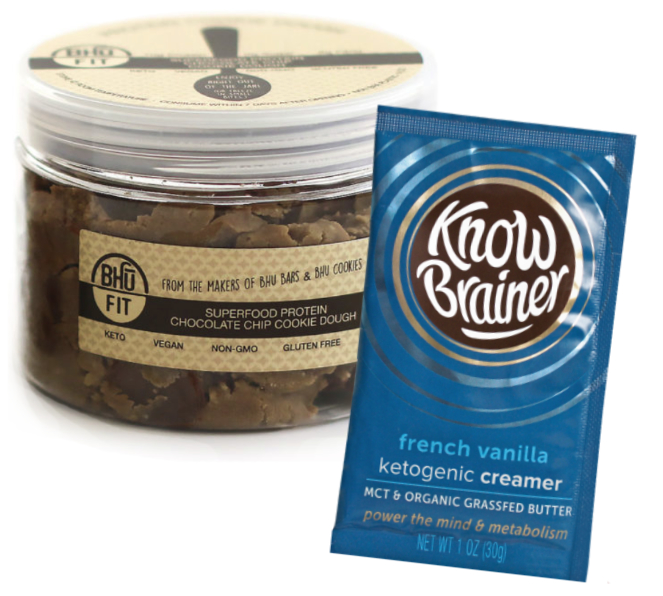 Followers of the keto diet generally aim to eat fewer than 50 grams of carbohydrates daily from grains, legumes, dairy, vegetables or fruit in order to achieve ketosis, a state in which the body uses fat as fuel instead of its preferred source of carbohydrates. Translation: Quick weight loss.
"Just as we've seen with gluten-free and paleo, more of those products are making it easier for people to do," Ms. Zegler said.
One health trend that appears to be fading is the raw foods diet, she noted.
"Raw was not as big as what I was expecting (at the show)," she said. "I was surprised to see so few raw companies because it seems like something that had been big for a bit."
Other emerging product trends Ms. Zegler spotted at Natural Products Expo West include: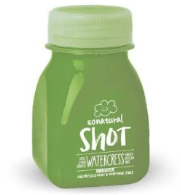 Shots are hot. A slew of shots seen at the show ranged from vegetable shots to probiotic shots to ginger turmeric shots to cold-brew coffee shots. The format offers a convenient, portable dose of functionality in many forms.
Breakfast rebooted. New products marketed for the morning meal occasion included overnight oats products from brands like Brekki and Maker Oats, as well as premium frozen waffles for gluten-free or paleo diets.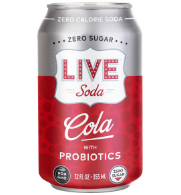 Go with your gut. Probiotics are popping up in more food and beverage products, including soda, packaged olives and dog treats, and as consumers become savvier about digestive health, food brands are marketing the inclusion of prebiotics, too.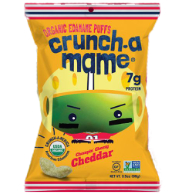 The right puff. New extrusion methods are bringing more puffed, popped, dried and crisped textures to the salty snacks section. Examples at Expo West included peanut butter puffs, edamame puffs and beet puffs.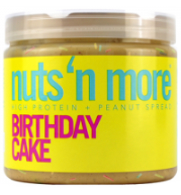 Not another nut butter. Cashew and walnut butter varieties debuted, plus a spread of products featuring functional benefits, such as added protein or caffeine, or indulgent flavors like birthday cake.