ANAHEIM, CALIF. — For Birch Benders, a Denver-based maker of premium pancake mixes, a commodity crisis became a blessing for the bottom line when avian influenza eviscerated the industry egg supply several years ago.
"It's 2015, we're getting into Target nationwide, and suddenly we can't get eggs," recalled Lizzi Ackerman, co-founder and chief marketing officer of Birch Benders. "I'm calling our egg supplier, like, 'What should we do?' And he's like, 'You should just shut down. That's what our other customers are doing.'"
Instead, Ms. Ackerman said she and co-founder and chief executive officer Matt LaCasse reformulated the products to remove the eggs "without our customers noticing." As a result, margins improved dramatically, and, Ms. Ackerman added, "we don't have to deal with an unstable commodity."
Pivoting is an essential move in an entrepreneur's repertoire. During a panel discussion at Natural Products Expo West, five founders of top natural and organic food brands shared some of the toughest lessons learned in the early stages of business.
"We've taken on projects that seem nearly impossible," Ms. Ackerman said during the discussion. "Some of the best ideas come from being at a point where you're not quite comfortable and you're not sure how you're going to make it work."
Be smart, but trust your gut
Founded in 2012, Birch Benders established a firm foothold in natural retailers with a range of pancake and waffle mixes featuring organic ingredients. As the brand began expanding into conventional grocery stores, Ms. Ackerman said she and husband Mr. LaCasse were initially hesitant to present the popular paleo variety.
"In presenting to conventional retailers, we looked at the data and thought we should present classic and homestyle," Ms. Ackerman said. "There's no paleo in conventional, not when we started. But we had this gut feeling to lead with that ... we made the right choice."
From that experience, she learned a critical piece of advice: "Be smart enough to read the data and intuitive to know when to completely ignore it."
Bucking conventional wisdom is a common theme among successful entrepreneurs. When the founders of Austin, Texas-based Epic Provisions prepared to introduce a first-of-its-kind meat bar to the market, potential investors balked at the idea, said Katie Forrest. She and her husband, Taylor Collins, launched the business in 2013.
"Our company would not have existed if we went solely off of the feedback we received about launching a meat bar," Ms. Forrest said during the panel discussion. "It literally was like, 'That's the worst idea ever.' 'Super gross.' 'Don't do it.' 'You all are going to fail.' And 'I'm not going to fund that.'
"We went with our gut ... and it ended up working in our favor."
Chris Campbell, co-founder and chief executive officer of Austin, Texas-based Chameleon Cold-Brew, faced similar pushback prior to launching his cold-brew coffee business. It was 2011, in the early days of what would become a national craze.
"(People said,) 'You are crazy to do black coffee that is brewed with cold water; that makes absolutely no sense,'" Mr. Campbell recalled. "Our timing was serendipitous."
A time and place
Timing is everything, agreed Justin Gold, founder of the Justin's nut butter brand.
"We have to sometimes think ahead and understand what it is the consumer doesn't know they need yet," Mr. Gold said. "Which is sometimes a great idea, and sometimes an utter failure, but unless you put it out there, you're never going to know. And sometimes the universe is ready for your idea, and sometimes you're just a little too soon."
When Mr. Gold began his Boulder, Colo.-based business in 2004, he said, "the world was ready to try new nuts and to see a different way and different packages and to do something a little different."
"But I had to be patient," he said. "It took me at least 12 years before the doors finally opened, and I was there. I was ready."
In the early days of Justin's, Mr. Gold learned an important lesson in merchandising. An avid endurance cyclist, he developed single-serve squeeze packs of peanut butter and almond butter for athletes seeking portable protein during activity. When he began distributing at a handful of local retailers, he tried selling the products alongside energy bars and gels.
"So, we're in the bar section, and a few months go by, and the Whole Foods buyers I was really friendly with were like, "Justin … these squeeze packs aren't working, so we need you to come pick them up so we can put other products on the shelf there,'" Mr. Gold said. "I was devastated ... (but) rather than give up, we put it in a different part of the store. What we did, which sounds so silly now because it's clearly where it belongs, is we put them in small caddies right next to the jars. That way people knew exactly what is was. It's just a squeeze pack of almond butter.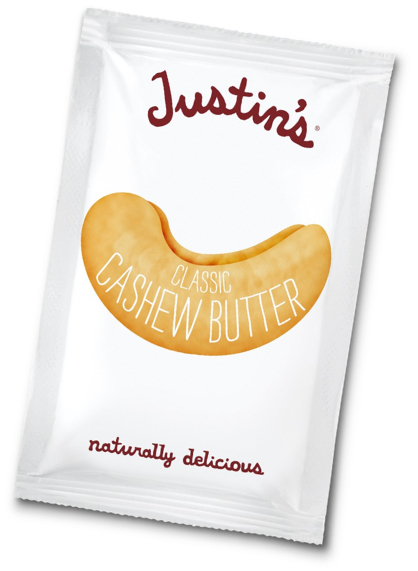 "What's fascinating is, I designed it as a go-to energy protein pack, but the biggest market wasn't that. That was the third largest market. The second largest market was portion control, which I never thought of. And the first one, which was the most important, was a trial size. Right next to a jar of almond butter that I'm struggling selling for over $10 is a squeeze pack that I'm selling for about $1. So, someone can try an almond butter, fall in love with the brand, and go back and buy a jar, which increased our jar sales. It was an accident. And I wish I had thought of it because it's brilliant."
He added, "If I had gone really big and tried to get into every bar section in the country, I would have failed and run out of money and given up."
'Don't sell risk cheap'
Siggi Hilmarsson, the founder of New York-based siggi's dairy, described "a difficult start" when debuting his Icelandic-style skyr yogurt in 2004. He began making the product in his kitchen, then selling it in a farmer's market in downtown Manhattan, because he believed "there was too much sugar in American yogurt."
"We struggled for about six or seven years," he said. "Then, in 2013, the market came to us. People started to become more concerned about sugar, and we've done really well ever since."
Protecting his equity in the early days was a priority, he said.
"You don't want to pay other people in equity to take risk away from your business that you can eliminate," Mr. Hilmarsson said. "So, if you can do a prototype, that's one type of risk that's off the table. If you have a couple of dollars in sales, that's another risk that's off the table. Go down the list and see how far you can go before you starve and die, basically … because if you wind up paying other people to take risks off the table for you, you wind up owning nothing. Entrepreneurship is about risk, and it's about eliminating risk... Don't sell risk cheap."
This past January, French dairy company The Lactalis Group agreed to acquire siggi's for an undisclosed sum. The business continues to operate out of its New York office as a standalone company run by its current leadership team, with Mr. Hilmarsson as c.e.o.
"Probably the happiest I was in the business was the first time I saw somebody eat the yogurt whom I had not given it to," Mr. Hilmarsson recalled. "I randomly saw a woman outside a coffeeshop where I was selling the yogurt. It was like my sixth or seventh location, and this woman was feeding her kid the yogurt. This was like a year in."
Jokingly, he added, "I peaked there."
Exiting is not the end
Like Mr. Hilmarsson, others on the panel sold their companies to large corporations and remain in leadership roles. Mr. Gold, who sold Justin's to Austin, Minn.-based Hormel Foods Corp. in 2016, said the deal gave his brand the opportunity to create meaningful impact.
"... if you're in this to make a difference in our food system, to make a difference in the way we do business, to make a difference in the way we treat people and source ingredients and are transparent to consumers, why would you give that up?" he said. "Now you have a big stage...
"What's really challenging is we've created this culture in our industry that exiting your business is the end. It can be. But I hope it's not. It's a chapter. It's a chapter in a long story, and when you turn the page things are going to change, and it's how you manage those changes that's really important."
A "pivotal" moment for Epic Provisions, Ms. Forrest said, was receiving an email invitation from General Mills to meet with executives in Minneapolis. Admittedly anticorporate, Ms. Forrest said she and Mr. Collins were surprised to find "real people that want to make a real difference and real change in the world."
General Mills acquired Epic Provisions in early 2016. The company has supported the meat snack brand's efforts to source pasture-raised and grass-fed meat and convert industrialized agricultural land to regenerative grasslands.
"We've been able to shift the entire culture basically of General Mills," Ms. Forrest said.
Last November, Vevey, Switzerland-based Nestle S.A. acquired Chameleon Cold-Brew. Like Mr. Gold, Mr. Campbell sees the transaction as a means to amplify his company's mission on a global scale.
"We've gone from being a brand that's trying to source our coffee sustainably to a brand that's got an opportunity to change the way coffee is sourced globally," Mr. Campbell said. "If we can impact the 150 million lbs that (Nestle is) buying a quarter, then we can change the way that coffee works throughout the world. And it's chipping away. A little bit at a time, making a difference."