KANSAS CITY — While national restaurant chains have added plant-based burgers to their menus, the plant protein sources have expanded beyond the use of soy. White Castle (black beans as a protein source), Red Robin (ancient grains), TGI Fridays (peas) and Sonic (mushrooms) all have offered burgers with plant protein in 2018.
Soy, heritage grains, beans, nuts/seeds, peas and nut butters are delivering not only protein but also the necessary texture in burgers, said John Stephanian, director, culinary development for Archer Daniels Midland Co.'s WILD Flavors & Specialty Ingredients business.
"Even the 'bleeding' characteristic that some of the plant-based burgers have come from the addition of leghemoglobin, which is extracted from the roots of the soybean plant," he said.
Americans are showing an interest in plant protein, including in burgers.
Baum + Whiteman, Brooklyn, N.Y., a consultant to the food and restaurant industries, selected "plant-based foods go mainstream" as its top trend for 2018. The company cited Mintel data showing 31% of Americans practice meat-free days and 35% of Americans get most of their protein from sources other than red meat.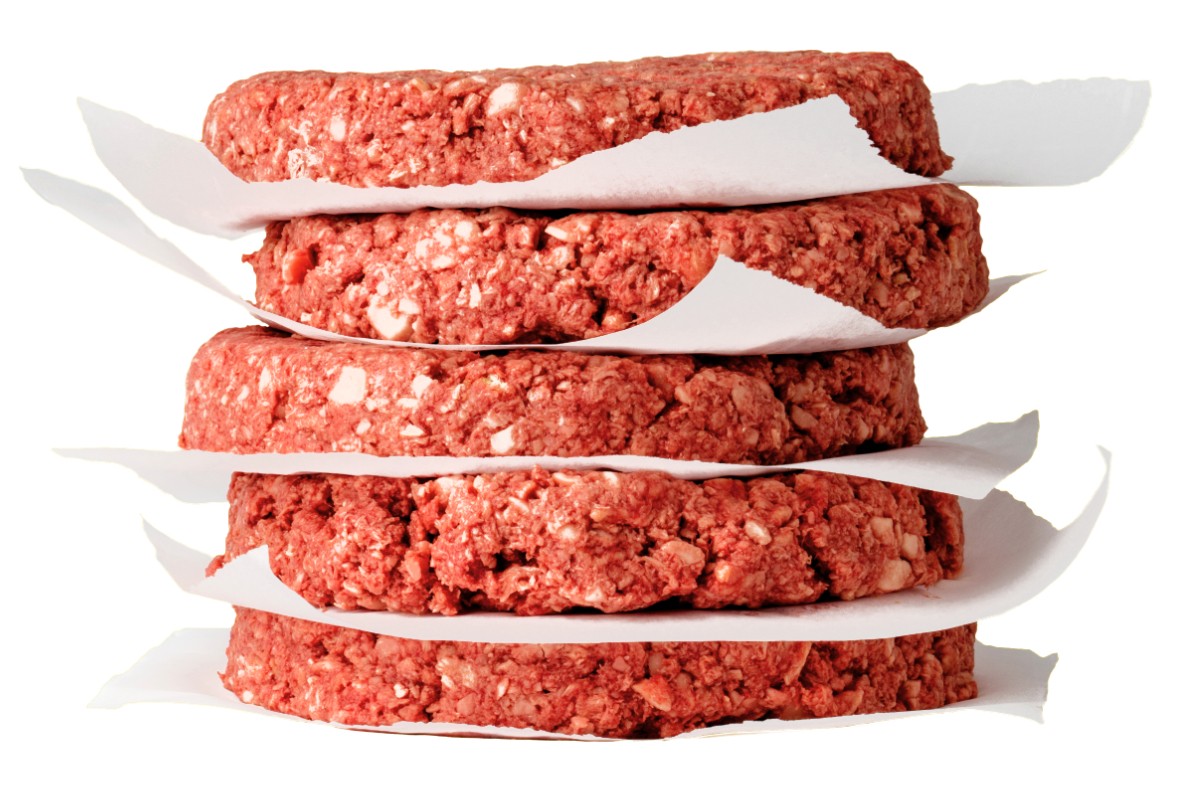 Mintel, New York, also released data showing 66% of people who eat protein alternatives said they believe such products are healthier than meat. Among such consumers, 30% said they are watching their cholesterol levels and 29% said they are worried about eating too much saturated fat.
"Americans are embracing popular trends like 'meatless Mondays' as an easy and consistent way to include meat-free meals into their diets in an effort to reduce meat consumption as health concerns surrounding red meat continue to grow," said Billy Roberts, senior food and drink analyst at Mintel. "With so many consumers turning to protein from sources other than meat and poultry, there is an opportunity for marketers to reach a sizable group with concerns related to health, particularly cholesterol and fat content."
The plant protein choice in burgers may depend on the application.
"Is the customer looking for something that has a similar taste or texture as meat?" Mr. Stephanian said. "Are they looking for ingredients that resonate with consumers? Could be one ingredient. Could be multiple."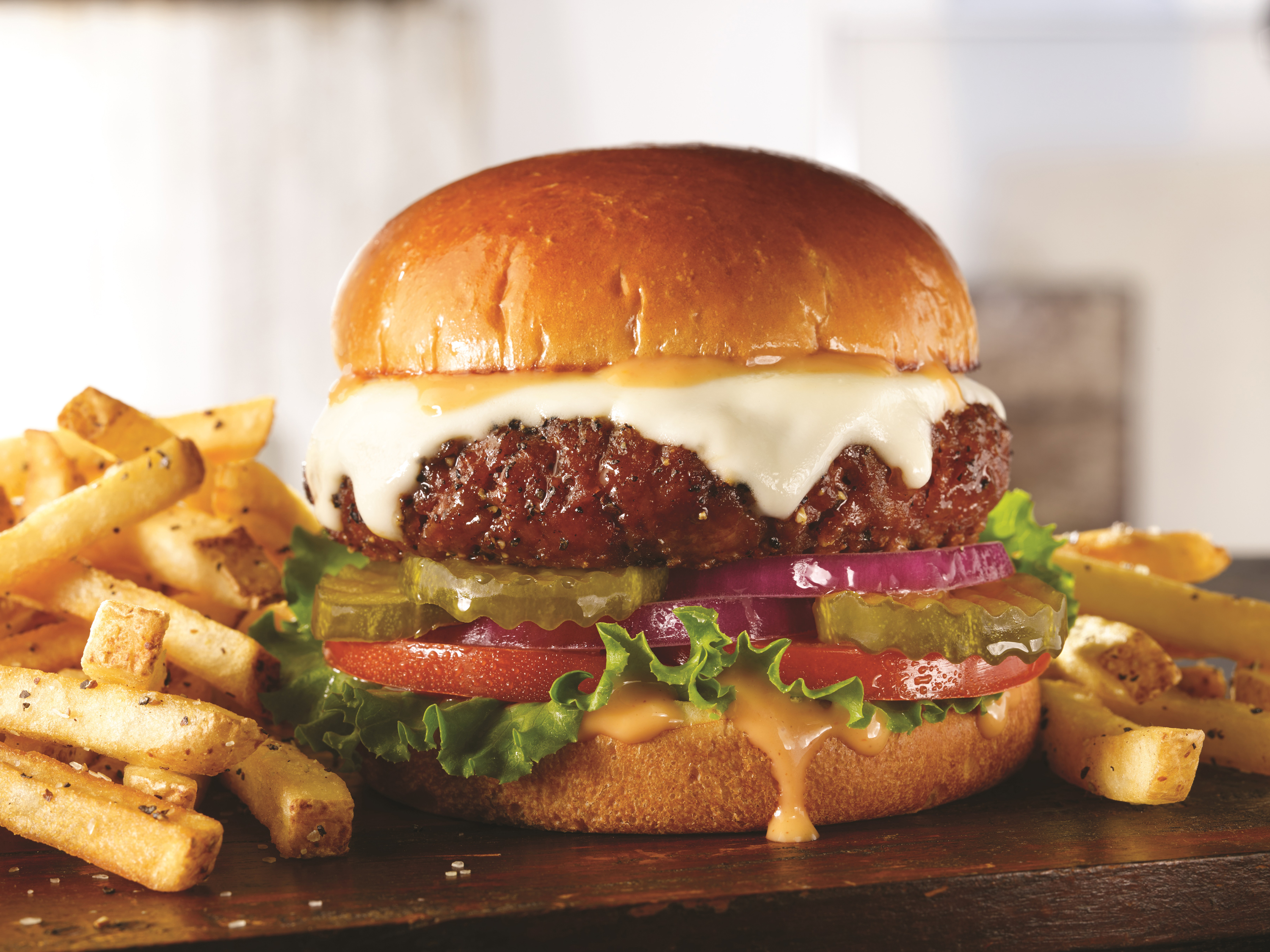 Peas are the primary source of plant protein in the Beyond Burger, which provides 20 grams of plant protein with no soy or gluten. TGI Fridays, Dallas, this year added the Beyond Burger to its menu at more than 450 U.S. locations. Beyond Meat, which makes the Beyond Burger, is building a 26,000-square-foot research and development center at its headquarters in El Segundo, Calif.
Besides pea protein, pea starch and pea fiber also may provide different functionalities, said Tyler Lorenzen, president of Puris, Oskaloosa, Iowa.
"We've seen the rise in flexitarian," he said. "It's very interesting. Is everyone a vegetarian or a vegan? No, but are more people eating more plants? The stats say yes. So what we're looking at now is how can you get that great texture and taste and feel that meat brings but also with no compromise."
This year Minneapolis-based Cargill invested in Puris, a supplier of plant-based ingredients, and the two companies now have a joint venture pea protein business.
In other plant-based burger selections, White Castle, Columbus, Ohio, earlier this year offered Dr. Praeger's black bean slider and Red Robin, Greenwood Village, Colo., offered a gourmet veggie burger with ancient grains, including quinoa. Don Lee Farms, Los Angeles, offers organic plant-based burgers with beans and seeds for sale at retail. Beet juice allows the burger to "bleed" like conventional hamburgers.
Mushrooms move in
Plant protein also may reduce the amount of animal meat in burgers, which may be a sustainability benefit. Sonic, Oklahoma City, this year introduced Sonic Signature Slingers with three ingredients in the patty: beef, mushrooms and seasonings.
"We are excited to be a partner in the new Signature Slingers, which brings together the crave-ability of pure beef with the juiciness of mushrooms, creating a great tasting cheeseburger that guests will only be able to get at Sonic," said Bart Minor, president of the Mushroom Council, Redwood Shores, Calif., which provides marketing and education on behalf of the nation's mushroom growers and importers.
Americans eat approximately 10 billion burgers each year, according to the Washington-based World Resources Institute, which seeks to sustain natural resources. Replacing 30% of the beef in the burgers with mushrooms would reduce agricultural production-related greenhouse gas emissions by 10.5 million tons of carbon dioxide equivalent per year and reduce irrigation water demand by 83 billion gallons per year, according to the Institute.
Mushrooms have a meat-like texture, moisture retention properties and an umami taste, according to the World Resources Institute. Beef-mushroom burgers also may be lower in calories and saturated fat than all-beef burgers.
Compared to burgers make with beef, the Impossible Burger uses 95% less land, 74% less water and creates 87% less greenhouse gas emissions, according to Impossible Foods, which makes the burger. Sources of protein in the burger come from wheat, potatoes and soy. The ingredient list also has leghemoglobin from soy.
"What makes the Impossible Burger unlike all others is an ingredient called heme (a molecule in leghemoglobin)," said Impossible Foods, Redwood City, Calif. "Heme is a basic building block of life on Earth, including plants, but it's uniquely abundant in meat. We discovered that heme is what makes meat smell, sizzle, bleed and taste gloriously meaty. Consider it the 'magic ingredient' that makes our burger a carnivore's dream."
Taste still matters
The flavors of the plant proteins are becoming increasingly intricate and sophisticated, Mr. Stephanian said.
"More often a flavor system is needed rather than a single flavor," he said. "For example, vegetarian meats now look, taste and have the texture of animal proteins, and much of this is delivered through flavor."
"Vegetarian meats now look, taste and have the texture of animal proteins, and much of this is delivered through flavor." — John Stephanian, ADM
Other ingredients may add texture benefits to plant-based burgers.
DowDuPont, Wilmington, Del., offers Methocel derived from plants. The ingredient mimics the structural functionality of meat and eggs and is suitable for vegetarian and vegan products. DowDuPont has shown that adding Methocel at an application rate of 1% may work in vegetable-based patties, nut-based and vegetable-based patties, and legume-based and vegetable-based patties.
MGP Ingredients, Atchison, Kas., offers TruTex textured protein from wheat. When hydrated, TruTex takes on the appearance and texture of meat, including a fibrous structure like that in chicken and pulled pork. Other selections resemble crumbled beef and may be used for producing beef-like patties and fillings for tacos, burritos and wraps.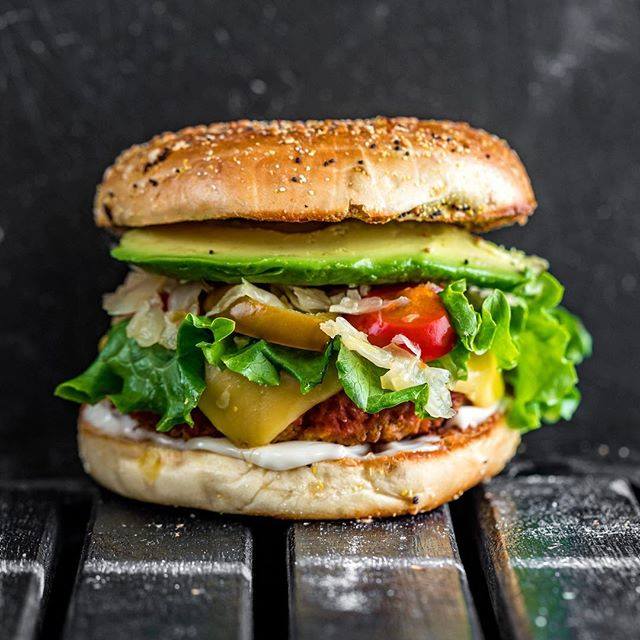 TruTex has a neutral flavor profile with no unpleasant aftertaste. It possesses water-binding and fat-binding capacity for increased yields and reduced formulation costs. TruTex is available in shapes such as shreds, flakes and small particles.
Sales of plant-based burgers and meat alternatives in general could continue to rise. The meat substitutes market, valued at $4.3 billion in 2017, will have a compound annual growth rate of 6.8% to reach $6.4 billion by 2023, according to a February report from MarketsandMarkets, Inc., Northbrook, Ill.
"Factors such as public awareness regarding the increase in obesity levels, as a result of high meat consumption, have led to the demand for meat substitutes," the report said. "Moreover, perceived social and environmental concerns associated with high consumption of meat, such as religious restrictions and carbon footprint of the meat industry, have further led consumers to reduce meat consumption and opt for substitutes."