KANSAS CITY — Large ingredient suppliers are targeting smaller, specialty food and beverage manufacturers in the same manner they pursue some of the largest consumer packaged goods companies. The suppliers see an opportunity to help entrepreneurs refine product formulations and bring scale to the manufacturing process.
On March 9, Ardent Mills, Denver, introduced The Annex by Ardent Mills, a business unit focused on exploring and providing food companies and food service operators with specialty ingredients and products.
The Annex offers Ardent's portfolio of heirloom wheats, including emmer, einkorn, spelt and White Sonora; rye; barley; pulses; and ancient grains, including Ardent Mills' Great Plains Quinoa, amaranth, buckwheat, teff and sorghum. Ardent Mills said the ingredients will be available in a variety of forms, including whole berries, flours, flakes, mixes, blends and crisps. The Annex also will be open to custom grain and ingredient programs, the company said.
"We're excited about the possibilities The Annex opens up," said Dan Dye, chief executive officer of Ardent Mills. "It's a big step based on a simple, powerful idea: Good food matters to everyone, and it should be available to everyone. We look forward to working closely with our partners big and small as we dream together about where that idea is headed next."
"Good food matters to everyone, and it should be available to everyone." — Dan Dye, Ardent Mills
Ardent Mills said it will provide support to The Annex through its other business units, including The Ardent Mills Advantage and Innovative Bakery Resources (I.B.R.). The Ardent Mills Advantage is a network of services, resources and experts that includes research and development, production and culinary support, as well as consumer insights and risk management. The I.B.R. is an artisan bakery where Ardent Mills develops concepts.
"Fifty per cent of our target market doesn't know who Ardent Mills is," said Shrene White, general manager of The Annex by Ardent Mills, during an interview at the Natural Products Expo West tradeshow in Anaheim, Calif. "Our target is that smaller customer, that small baker who may need help developing a concept. Through the Annex we are able to bring our formulation expertise, but also our expe
rtise related to food safety."
Ardent Mills' operations and services are supported by more than 40 flour mills and bakery mix facilities along with a specialty bakery and Mobile Innovation Center, all located in the United States, including Puerto Rico, and Canada.
"We want to build relationships," Ms. White said. "For a lot of smaller companies, there is a long development tail to innovation. We want to put some sales on the board, but we also want to develop name recognition in the space and build the brand."
Ingredion offering rapid response
This past December, Ingredion Inc., Westchester, Ill., launched Ingredion for Emerging Business, a U.S. initiative designed to help emerging food and beverage companies grow efficiently. The unit is designed to provide entrepreneurs with the resources needed to expand their business or get it off the ground and running.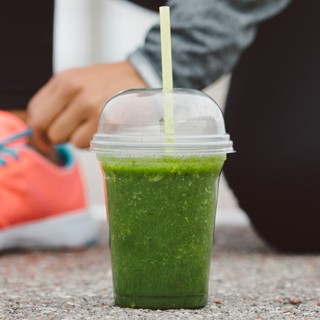 "It is about making sure we are in the right place to service these businesses," said James P. Zallie, president and c.e.o., in an interview with Food Business News at the Consumer Analyst Group of New York conference in late February. "They (entrepreneurs) want recommendations they can try the next day. They want to only buy the quantity they need, and they want to pay with a credit card. The Emerging Business group has to be able to do things differently. They have to be able to move quickly."
Mr. Zallie added that learnings from Ingredion's 2016 acquisition of TIC Gums contributed to the development of the Emerging Business unit.
"They (TIC) have a customer obsessive culture and are very proud of being very responsive to their customers," he said. "It made us think about how we as a company can be more responsive."
Ingredion for Emerging Business is advising start-ups on scaling production, developing new products and providing ingredient solutions. It also will offer an e-commerce platform that showcases a wide range of ingredients that can be purchased on-line, the company said.
Bunge offering transitional ingredients
Bunge North America, the North American operating arm of Bunge Ltd., White Plains, N.Y., now offers certified transitional dry milled corn ingredients, a step designed to help meet the growing demand for organic products. The company debuted the ingredients at the Natural Products Expo West tradeshow.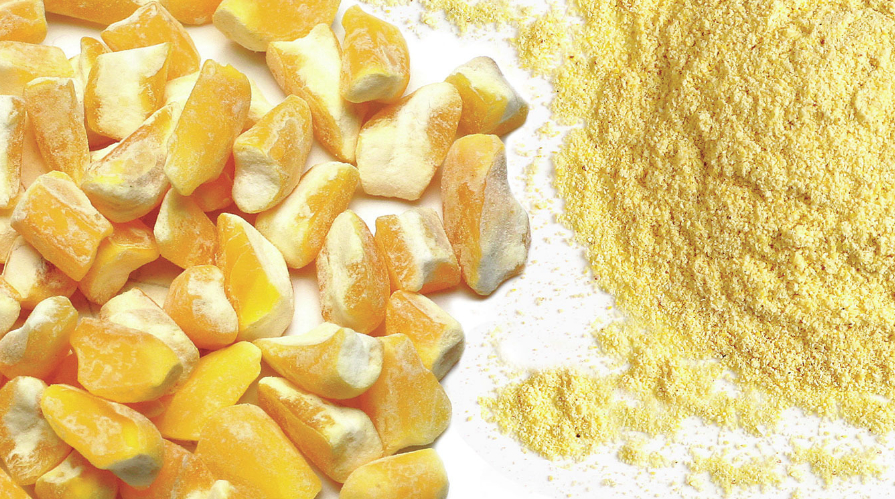 Organic corn-based foods and meat is approximately a $2 billion retail market with over 10% annual growth for the past three years, according to the market research company Nielsen. While producers are interested in serving the growing organic market, many don't participate because the process to achieve organic certification takes three years and may be cost prohibitive. During this period, they are able to capture the premium for selling organically farmed corn.
The certified transitional certification was developed in 2016 to help producers bridge the gap during the transition period. One of the first companies to champion the effort was the Kellogg Co. through its Kashi brand.
"The certified transitional market gives farmers an opportunity to sell this corn at a premium to conventional during their shift to certified organic, incentivizing them to make the move into organic farming," said Gregg Christensen, vice-president, sales for Bunge Milling. "Bunge is taking the lead in corn by connecting farmers with food manufacturers who are interested in certified transitional products as a way of building a more scalable and reliable future supply of organic products."
"Bunge is taking the lead in corn by connecting farmers with food manufacturers who are interested in certified transitional products as a way of building a more scalable and reliable future supply of organic products." — Gregg Christensen, Bunge
The company's certified transitional corn ingredients are certified by Quality Assurance International, a U.S.D.A.-accredited organic certification body.
"Bunge is a leader at providing more of the on-trend ingredients that consumers want — including ancient grains, organic and non-G.M.O. corn, and a range of gluten-free grains, as well as organic, non-G.M.O. and expeller-pressed oils — in scalable and reliable formats food manufacturers need," said Mark Stavro, senior director, marketing, Bunge North America. "Thanks to our robust supply chain and long-standing network of farmers, including those progressing to certified organic, Bunge is uniquely positioned to provide a reliable supply of certified transitional corn ingredients to compliment the rest of our U.S.D.A. certified organic and Non-GMO Project verified grains and oils portfolio."