SHANGHAI — Tate & Lyle, P.L.C. has doubled the size of its food applications laboratory in Shanghai by moving to a new office and laboratory within Shanghai's Caohejing Hi-Tech Development Zone.
The expanded laboratory and pilot scale capabilities will enable Tate & Lyle customers to design, trial and benchmark different recipe formulations across a range of categories, including dairy, beverage, bakery, and soups, sauces and dressings. Other services range from ultra-high temperature processing (UHT) used for sterilization to analysis in the new sensory lab.
"Adapting recipes, particularly for established household brands, can be challenging," said Lily Jiang, technical service manager at Tate & Lyle Shanghai. "There is no 'one-size-fits-all' solution. Food and beverages bring great joy to many of us, and we all expect our favorite products to taste and look a certain way.
"Every ingredient in a recipe performs an important function, and these must all be addressed when a recipe is changed or a product reformulated. Working in close collaboration with manufacturers at our new application center in Shanghai, we are able quickly to develop ideas, ingredient solutions, and process innovations which deliver products that can win in the market."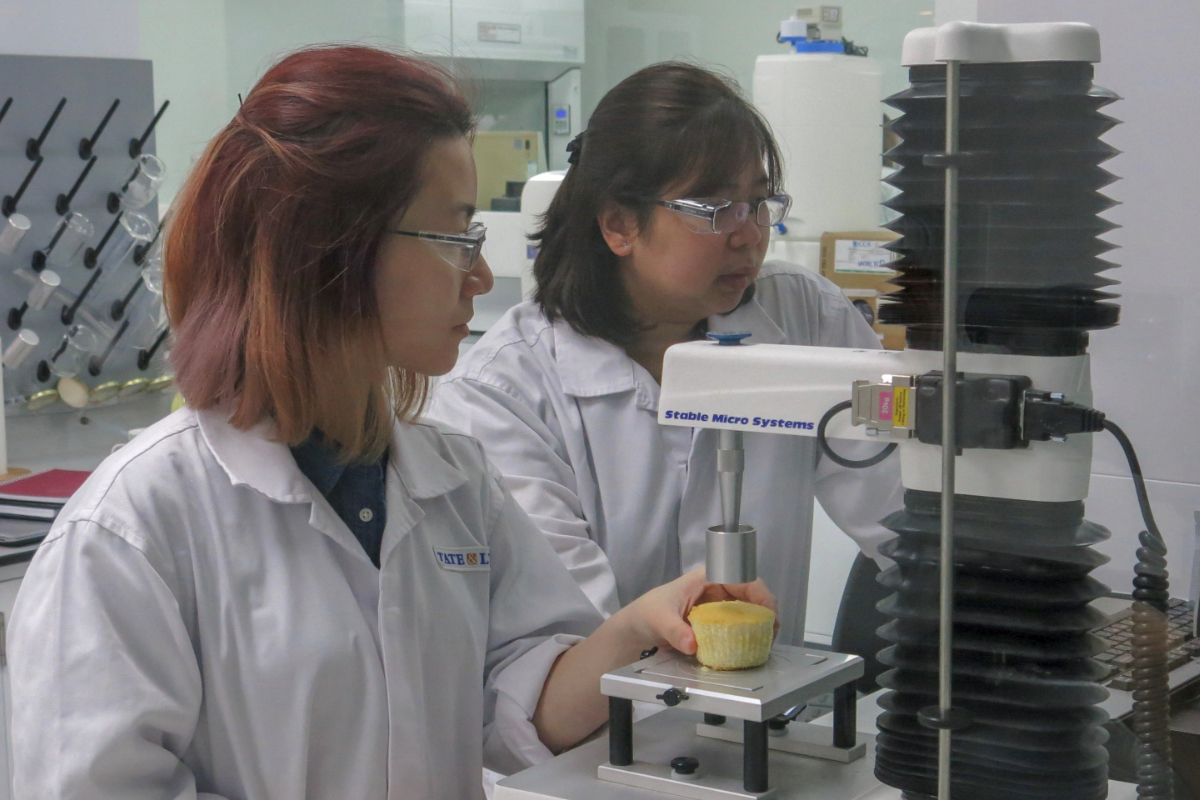 The expansion marks the third investment in Asia that Tate & Lyle completed recently. The company expanded a polydextrose soluble fiber facility in Nantong, China, and a Singapore food application laboratory.
"China is the largest and most dynamic food market in the world, serving a domestic population of 1.4 billion whose needs and preferences are constantly evolving," said Harry Boot, general manager Asia Pacific and senior vice-president of specialty food ingredients for London-based Tate & Lyle.
"By doubling the size of our food application laboratory in Shanghai, we will be able to partner more closely with food and beverage manufacturers and continue to grow our business in the Chinese market."