SAN FRANCISCO — Personalized nutrition is "the next big opportunity" for packaged food companies, said Stephanie Naegeli, global director of marketing and innovation for food at Nestle S.A.
"It's also a huge challenge because what C.P.G. is traditionally really good at is producing the same product at scale," Ms. Naegeli said during a panel discussion at the Future Food-Tech conference, held March 22-23 in San Francisco. "Personalized nutrition is kind of the opposite of that, and so how are we going to do that?"
It's a question on the minds of many in the industry, as emerging technologies such as home testing kits and wearable fitness trackers provide an unprecedented understanding of an individual's health. Food and beverage is increasingly viewed as a tool to manage wellness.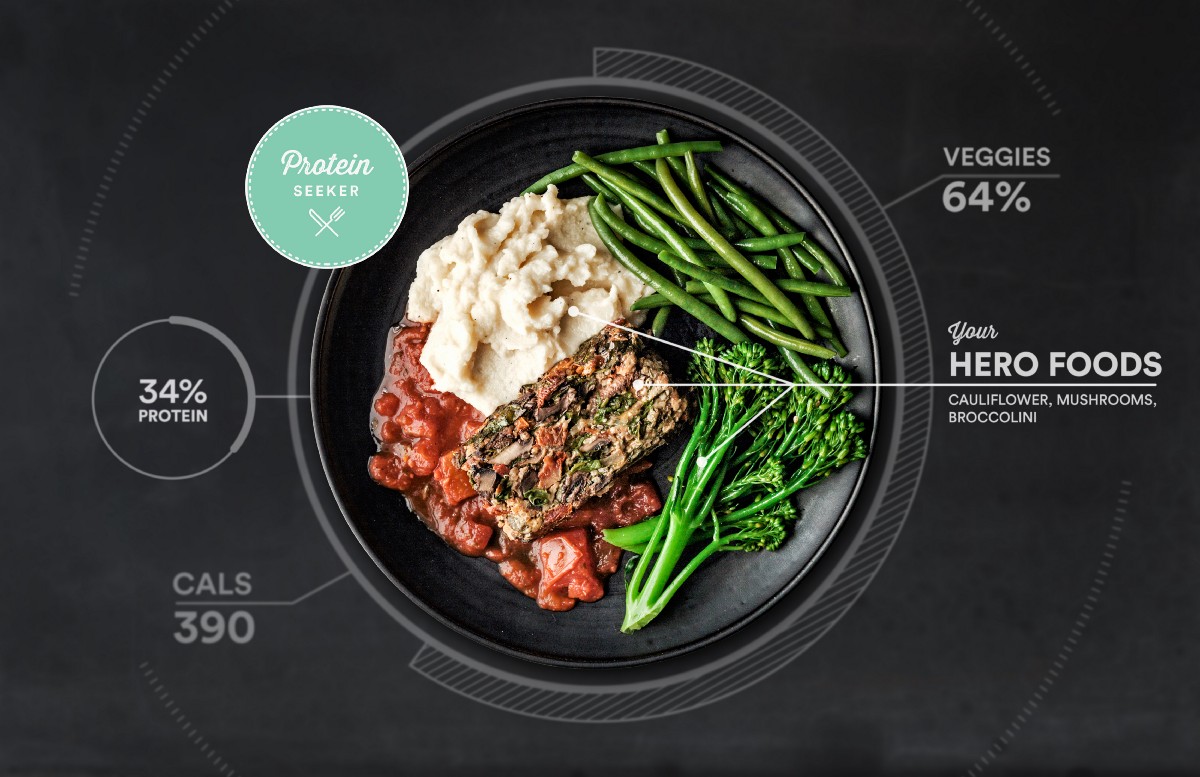 "For so long, we've talked about bad food and good food," said Anouchah Sanei, Ph.D., vice-president of global science and technology at the Campbell Soup Co. "I personally think today it's about the right food for you and how your body metabolizes fat, protein and carbohydrates. I think this is going to transform the entire food industry in the future."
More than a year ago, Campbell Soup demonstrated interest in personalized nutrition with its investment in Habit, a San Francisco-based start-up. Launched early last year, Habit develops nutrition recommendations based on an individual's biology, metabolism and personal goals, while offering one-on-one wellness and nutrition coaching.
"For us, it's really about not only empowering people with knowledge but having an easy button for folks to hit to put it into practice in their lives," said Neil Grimmer, founder and chief executive officer of Habit, during a discussion at Future Food-Tech. "The part that we've discovered being in the market as long as we have is it's not just biology, it's behavior. How do we tap into individuals' heads and hearts about why they make food choices?"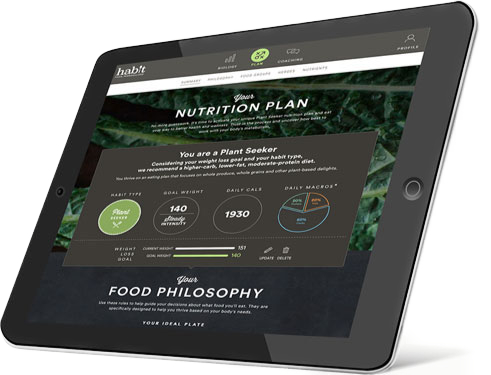 Food is a centerpiece of celebration, culture and comfort. Not all food choices are made in response to hunger or nutritional needs.
"This is the complexity of the personalized nutrition space," Mr. Grimmer said. "One of the things we're really focused on right now is really marrying biology and behavior to get to a holistic recommendation, recognizing someone's body, mind and heart at the same time."
Habit offers more than 5,000 personalized recipe recommendations to subscribers tailored to seven eating types, Mr. Grimmer said.
"When we talk about personalization, I'd encourage us in the food industry not to get lost in the precision of it but to think about how do we get to some higher-level platforms that we can then serve consumers with," he said.
Nestle, which last year invested in meal delivery service Freshly, is experimenting with subscription models for personalized nutrition, Ms. Naegeli said.
"For so long, we've talked about bad food and good food. Today it's about the right food for you ... This is going to transform the entire food industry." — Anouchah Sanei, Ph.D., Campbell Soup Co.
"I ask myself, coming from a marketing and branding background, the delivery systems that we have today, are they going to be the right ones to bring personalized nutrition to market?" she said.
A new processing technology discussed at Future Food-Tech offers a promising solution for distributing personalized food at scale. Microwave assisted thermal sterilization, or MATS, was developed by 915 Labs in Denver. By shortening the time food is exposed to high heat, the patented technology delivers "the gold standard" of food safety while preserving nutrients, texture and taste and eliminating the need for excess sodium, additives and enhancers, said Roberta Brewster, vice-president of business development and corporate strategy at 915 Labs.
"The area that most excites me and my colleagues at 915 Labs is personalized nutrition," Ms. Brewster said. "Today choices are rather limited in that space, and companies that provide fresh food alternatives can't provide true personalization or not to a certain degree. Companies that offer frozen foods are also limited and with a high cost of distribution and cost of storage, both at the producer and consumer side."
Compared to traditional retort and other existing technologies, MATS has shown increased capabilities of retaining vitamins and nutrients, Ms. Brewster said. At Future Food-Tech, 915 Labs showcased a shelf-stable egg frittata featuring peppers, potatoes and onions.
"There really isn't a shelf-stable egg product in the market," Ms. Brewster said. "This is something you can distribute in an ambient format with a one-year shelf life. You can store it in your pantry, pop it in your kid's backpack, you can carry it with you to work without refrigeration."
She added, "All companies big and small face the same scalability issues. And so fixing processing and creating the ability to create fresh prepared foods in a way that is cost effective and structurally capable of scaling and distributing on a global basis to us is the most exciting part of changing the way food reaches people and creating true personalization."