INDEPENDENCE, VA. — Greg Jaeger has been named director of sales at Landcrafted Food, producer of 100% grass-fed beef meat snacks. In his new role, Mr. Jaeger will be tasked with growing distribution, expanding the company's retail network beyond the mid-Atlantic and leading new product development as Landcrafted expands beyond meat sticks into related protein categories.
Mr. Jaeger joins Landcrafted from General Mills, where he was most recently senior sales manager of the C.P.G. convenience store channel. In his 38-year career with General Mills, he held several sales leadership roles, including senior sales development manager, account manager, business planning manager and promotion and merchandising manager.
"We are excited to have Greg join the Landcrafted Food family," said Gary Mitchell, managing partner of Landcrafted Food. "Landrafted i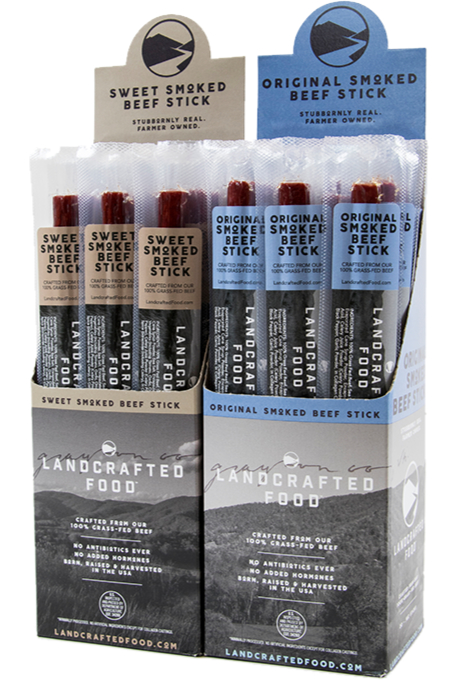 s about healthy, gluten- and G.M.O.-free meat snack alternatives for the consumer. But that's only part of our mission. We also stand for sustainable cattle farming and natural, small-scale food production that supports our community of farmers here in Virginia — and across the country as we grow. Greg's experience and values are a perfect fit for Landcrafted as we accelerate our growth."
Landcrafted Food manufactures beef sticks from cattle born and raised on sustainable family farms in and around Grayson County, Va. Containing no hormones, antibiotics, M.S.G. or nitrates, Landcrafted products are 100% grass-fed, gluten-free and made with organic cane sugar and sea salt.
"Landcrafted Food is obviously much smaller than my former employer, but their vision couldn't be bigger," Mr. Jaeger said. "I'm proud to be a part of a company that combines a great product with a powerful sense of purpose."