CHICAGO — Vanilla. Chocolate. Strawberry. Consumers expect these three familiar flavors of milk, ice cream and some cultured dairy foods to taste a certain way, as they do most standard flavors of food. Consumers have a preconceived notion of taste and when a product does not deliver against the description, it's often rejected, permanently.
Flavoring foods, in general, can be challenging because of ingredient interaction. The more complex the food matrix, the trickier it is to deliver a clean, clear flavor. Dairy foods can be especially demanding, as they are highly perishable systems that are in a constant flux.
To overcome some of these issues, product developers often include non-characterizing flavors in their flavoring systems. Such ingredients' primary purpose is to modify the taste of the product. They may or may not possess actual detectable flavor. They often work in the background with the characterizing notes, elevating them to their true potential. Other times they will subdue off flavors from other ingredients in the system, once again, allowing the characterizing flavor to shine. Still, others are designed to enhance various tastes in a system, such as sweet or salty, allowing for a reduction of sugar and sodium, respectively. Most of the time they do this discretely, as their declaration is simply as flavor on ingredient statements.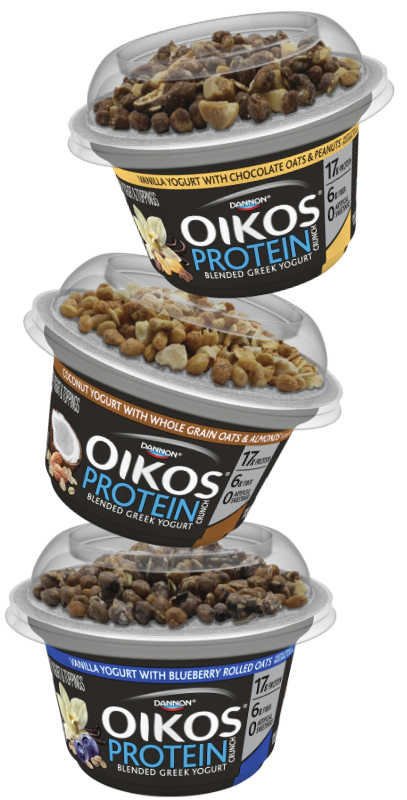 "There are flavor enhancers that serve to amplify a specific attribute," said Amy Loomis, business development manager of food, Synergy Flavors, Wauconda, Ill. "While modulation techniques control how tastes and even sensations — heat and cooling, for example — are perceived during consumption. This is useful in combination with flavors because it ensures profiles are balanced and are perceived individually.
"Masking flavors do just that. They eliminate the perception of an undesirable attribute, such as the bitterness that is typically associated with protein fortification."
Michael Springsteen, vice-president of business and product development, Virginia Dare, New York City, said, "At the end of the day, modifying flavors have one end goal, and that is to deliver preferred taste. Every day our customers come to us with unique ingredients they need help overcoming, be it a new protein, caffeine, vitamin, mineral or anything else."
Much like characterizing flavors, flavor modifying ingredients are applied to the dairy matrix as a liquid or powder.
"This is dependent on the product's physical design and solubility of the flavor," said Cindy Cosmos, principal flavorist, Bell Flavors and Fragrances Inc., Northbrook, Ill. "If it is yogurt, liquid water-soluble flavors function best, while a butter spread or cheese may require an oil-soluble flavor."
In products that include a dry mix ingredient blend, such as stabilizing systems for ice cream or sour cream dips, a dried flavor may be part of the system. This helps ensure consistent delivery.
Flavor chemists typically work within specified parameters to create ingredients that may be declared on ingredient statements as flavor. This might be natural flavor, artificial flavor, or natural and artificial flavors. Non-G.M.O. and organic compliant options are available. Organic compliant is relatively easy; however, organic certified guidelines pose some limitations that make it difficult to create an unique non-characterizing flavors.
Defining non-characterizing flavors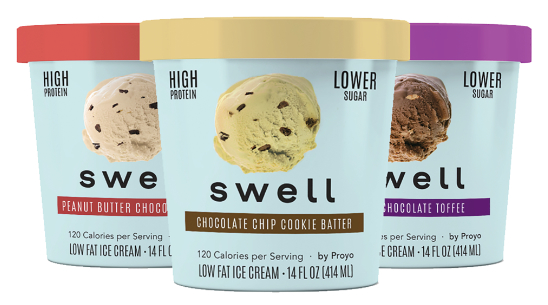 To be categorized as a modifying flavor, ingredient should not possess any characterizing flavor. In other words, it's not part of the flavor description.
Modifying flavors are almost always used in the growing category of dairy protein-based sports and nutrition drinks, as these products are challenging in terms of delivering on flavor because marketers like to pack in the protein. This affects the characterizing flavor.
"Whey protein isolates, which are frequently used in post-workout formulations, may impart bitterness," Ms. Loomis said. "Dairy proteins also may have flavor variations related to seasonal and regional milk supplies. Our natural masking flavors neutralize off-flavors associated with these isolates in order to deliver a consistent base profile."
This addition creates a cleaner canvas for more innovative characterizing flavors, instead of the typical family of chocolate flavors. The reason why so many protein and nutrition beverages are flavored with some form of chocolate — dark, fudge, mocha, etc. — is that chocolate is expected to be bitter. This bitterness works in synergy with the off-tastes for protein, vitamins, minerals and various functional nutrients.
"In some applications where bitterness is a challenge, coffee or grapefruit flavors may assist, as they are inherently bitter," said David Franz, senior director of business development, Kerry, Beloit, Wis. "These flavors will complement the base and meet consumer expectations for the flavor profile."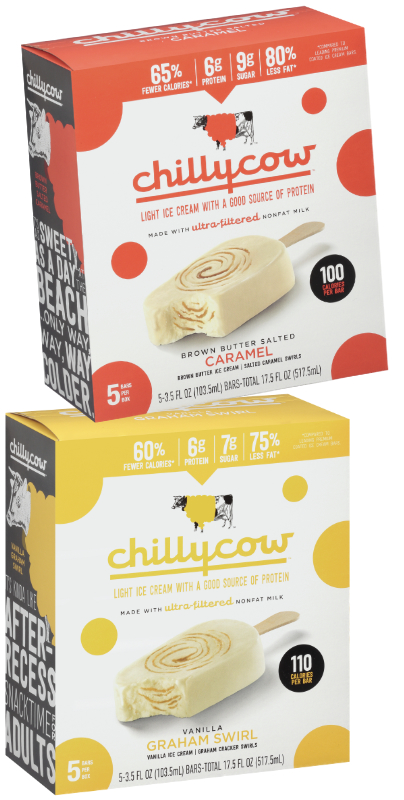 Blake Wester, senior applications scientist, Flavorchem Corp., Downers Grove, Ill., prefers to not use the word masking agent.
"I really don't like to use the word masking, as it gives the impression that we can make all the off-notes go away with some magical ingredient," he said. "No flavor system can completely do that. The art of the developer lies in using flavors that complement the off-notes or work to distract the taste buds. You can also adjust the sweeteners and acidulants to help balance overall flavor perception."
Regardless of what you call them, these flavors are designed to amplify the characterizing aromas and tastes while downplaying other unavoidable flavors contributed by ingredients in the product matrix. Sometimes adding a completely different ingredient helps increase the characterizing flavor of some dairy foods.
"Masking agents bring forth notes that are the opposite of what is perceived, such as bitter or metallic, and can balance the flavor profile of the dairy product," Ms. Cosmos said. "They can be as simple as vanilla or lemon, or can be very complex based upon how the dairy product tastes."
Jody Emmel, senior flavor chemist manager, Glanbia Nutritionals, Corona, Calif., said, "In a chocolate-flavored whey protein isolate-containing beverage, try adding a bit of vanilla flavor to boost the overall aroma and impact of the chocolate flavor. For a vanilla-flavored beverage, a bit of salt may help the flavor intensity."
Other times adding a bold, unrelated flavor helps accentuate the characterizing flavor. A little nutmeg amplifies vanilla flavor, while a little vanilla magnifies caramel. Lemon zest strengthens berry flavors, especially in tart yogurts.
"Many masking agents are designed to target receptors on the tongue," said Darrel Terry, master flavors-beverages, Sensient Flavors, Hoffman Estates, Ill. "They fill in the pockets of the receptor, preventing the undesirable flavor molecules from being detected. With our masking agents, we can achieve 60% to 95% blockages of the undesired notes."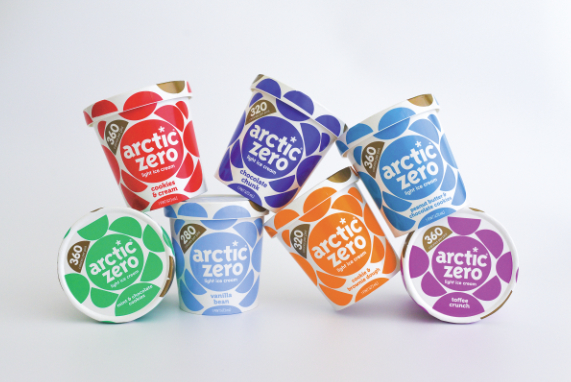 Modulators are a different type of modifying flavor. They tend to be highly specific molecules that have the ability to change the perception of sensation flavors, said Jeffrey Barish, applications manager, Gold Coast Ingredients, Commerce, Calif.
"For example, low-fat and fat-free dairy products lose the creamy, fatty mouthfeel of dairy once the fat is removed," he said. "Modulators can change and recreate those missing mouthfeel characteristics. In addition, sour modulators are used to help improve and smooth the taste of tart products such as sour cream."
Modulators often enhance basic tastes. This may be useful when trying to improve the nutrition profile of dairy foods.
"A customer may come to us with a 25%-reduced sugar chocolate milk, which will not taste the same as the full-sugar version," Mr. Springsteen said. "In this case, we work on the flavor side of the product to deliver the full, rich taste of the original product by employing a chocolate flavor with modifying properties to restore the taste of the reduced-sugar milk to that of the full-sugar version."
Bell Flavors & Fragrances offers an enhancer that allows for a 30% sugar reduction in flavored milks and other dairy-based beverages. The company also has a mouthfeel enhancer to improve the mouthfeel of lower-fat dairy products.
"Our sugar enhancer provides the perception of a full-sugared dairy beverage," Ms. Cosmos said. "An additional modulator can be used at a low level to assist in the balance of the flavored beverage while adding a brightness to the finished drink.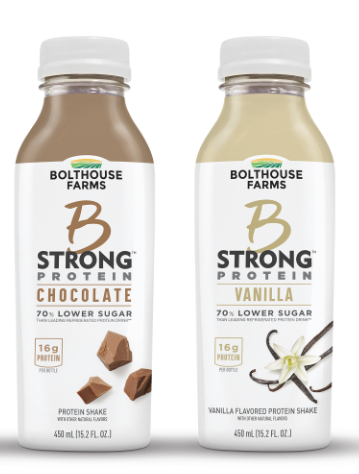 "The mouthfeel enhancer provides reduced-fat spreads with the same mouth coating perception as real butter," Ms. Cosmos said. "Coupled with a salt enhancer, you may also increase flavor impact without additional salt."
These enhancers work similarly in cheese products. They allow for the development of better-for-you cheese snacks and cheese ingredients for prepared foods.
"Some flavors may include umami or salt enhancement for cheese applications," Mr. Terry said. "This allows for sodium reduction and yields a more heart-healthy food, such as mac and cheese.
"Others provide sweetness enhancement for flavored milk, ice cream and yogurt applications. We offer systems to rebuild the sweet and sugary mouthfeel and flavor profile in products where sugar is partially or completely removed."
Some non-characterizing flavors impart subtle flavor. Their intent is to ensure consistent characterizing flavor in the finished product. They are the supporting flavor in the product description.
"One use of flavor enhancers is to maintain flavor consistency," Mr. Barish said. "A flavor enhancer can be developed to enhance the aged taste of aged cheddar cheese so companies manufacture uniform products."