SAN FRANCISCO — Chicken with a side of software? Tyson Foods' latest investment adds tech start-up FoodLogiQ to the poultry processor's portfolio. Based in Durham, N.C., FoodLogiQ provides traceability, food safety and supply chain transparency solutions on a single platform developed for the food industry.
It's an example of how Tyson Ventures, the Chicago-based venture capital fund of Tyson Foods, seeks to shape the future of food by partnering with the companies behind breakthrough products, technologies and business models. Tyson Ventures focuses on two strategic pillars, said Reese Schroeder, managing director. One is what the company refers to as "the Internet of Food."
"It's the Internet of Things as applied to the food supply chain," Mr. Schroeder said during a panel discussion at the Future Food-Tech conference, held March 22-23 in San Francisco. "It's a lot about big data and data analytics, it's about sensor networks, and it's about farm to the home. Sensor networks in a chicken hatchery all the way to connected devices in a residential or consumer kitchen … it's a very broad mandate. We're also looking at new business models under the Internet of Food, so ... meal kits, meal delivery, pop-up restaurants, food trucks … are really interesting to us."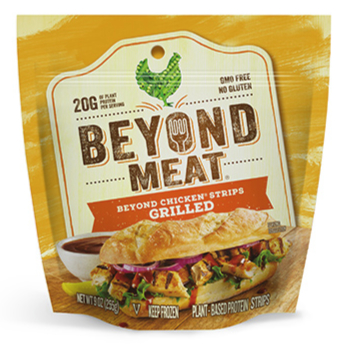 The other pillar is sustainability, which encompasses the topics of alternative proteins, food waste, food safety and food insecurity. Earlier investments include Beyond Meat, the maker of plant-based burgers and sausages; Memphis Meats, a producer of cultured meat products using animal cells; and Tovala, a technology-enabled meal delivery company.
Under the terms of the deals, Tyson Foods secures a seat on the board, and the start-ups gain access to a number of resources, including Tyson Foods' Innovation Lab accelerator program, as well as the research and development team and the operators of the company's core business segments, Mr. Schroeder said.
"Tyson is a great culture for collaboration," Mr. Schroeder said. "The culture is very open to working with these start-ups, and I think that really helps and is really going to help make us successful in the long term."
Tyson Ventures was established in December 2016, joining a number of emerging corporate venture capital funds in the food industry. Last June, Mr. Schroeder, formerly of Motorola, and chief financial officer Tom Mastrobuoni joined the company.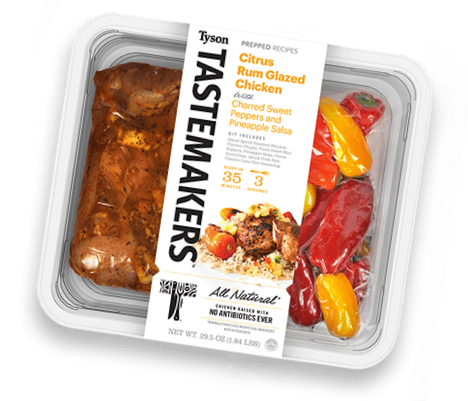 "It's pretty early in our program to talk about successes we've had," Mr. Schroeder said. "Longer term, actually, part of our mandate is to really stretch things and look for things that are 5 or 10 years out. The kind of things I think about are automation in creation of food, automation in delivery of food … I really think this whole area of personalization is going to be important, and there are already some interesting companies out there that are doing some level of personalization…
"I also think you're going to see whole new ways of food getting to people. I do see the day when drones and robots are delivering food in different places. I think it's going to be really exciting. I think there's going to be compelling ways to create and we're just on the cutting edge of it right now."