EAGLE, IDAHO — Lamb Weston Holdings, Inc. posted strong earnings for the third quarter of fiscal 2018. Key drivers included limited-time offers at key food service accounts and retail sales execution that helped accelerate growth, according to the company.
For the quarter ended Feb. 25, net income totaled $156.8 million, equal to $1.07 per share on the common stock, up 86% from the same period of the previous year when the company earned $84.2 million, or 57c per share.
Sales for the quarter were $863.4 million, an increase compared with the previous year when sales totaled $768.5 million.
Earnings were affected by the tax legislation, which added $47 million to the bottom line, equal to 31c per share. With the effects of the legislation stripped out, the company still showed healthy growth during the quarter.
"Limited-time offers, or L.T.O.s, innovation and retail sales execution help to accelerate growth, drive category news and share gains in the quarter," said Thomas P. Werner, president and chief executive officer, during an April 5 conference call with securities analysts. "Opportunities to supply customers with limited-time offers are a core part of our long-term growth story. And in the third quarter, they were very meaningful contributors. Most of this was centered in our Global segment. A few L.T.O.s accounted for about half of that segment's volume growth."
Lamb Weston's Global segment generated $448.7 million in sales during the quarter, a 15% increase over the same period of the previous year.
"Price, mix rose 9% as we implemented new pricing structures associated with recently-renewed contracts and continued to improve customer and product mix," said Robert M. McNutt, chief financial officer. "We expect Global's volume growth to be solid for the remainder of the year as we continue to benefit from the sales of limited-time product offerings and growth with our strategic customers."
In the company's Retail segment, Grown In Idaho branded products gained distribution with a few large customers during the quarter, according to the company.
"This should provide a tailwind for Grown In Idaho in the fourth quarter and as we exit the year," Mr. Werner said. "Over the next few months, we'll step up marketing investments to support this growth and that of our other brands. Our Retail strategy is clearly working. Together, Grown In Idaho, Alexia branded, licensed branded and private label products have captured nearly 5 points of market share over the past year."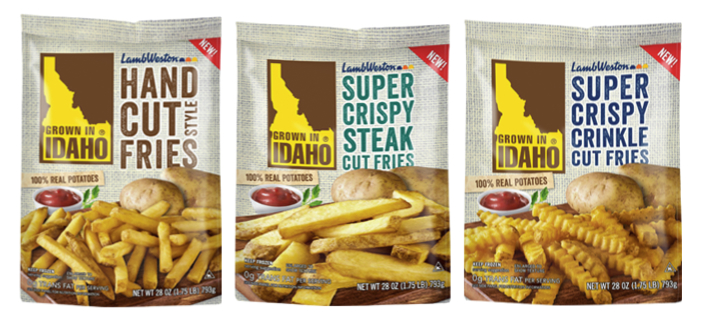 Retail sales grew 31% to $130.2 million during the quarter and volume was up 22%.
Lamb Weston's Foodservice segment saw sales rise 5% to $253.5 million. Management said volume grew behind increased shipment of higher margin products, but the growth was offset by the loss of lower margin distributor volume.
"While we're confident about the long-term volume trends for our Foodservice segment, we're being cautious about growth in the near term," Mr. McNutt said. "That's because of loss of some distributor-label volume will likely continue to be a headwind through the first half of fiscal 2019. And although demand by regional Q.S.R.s continues to be solid, we're beginning to see evidence of traffic slowing somewhat at independent restaurants. Nonetheless, we believe these factors are temporary. We expect industry capacity to remain tight, allowing for a generally attractive pricing environment, including for distributor-label volume."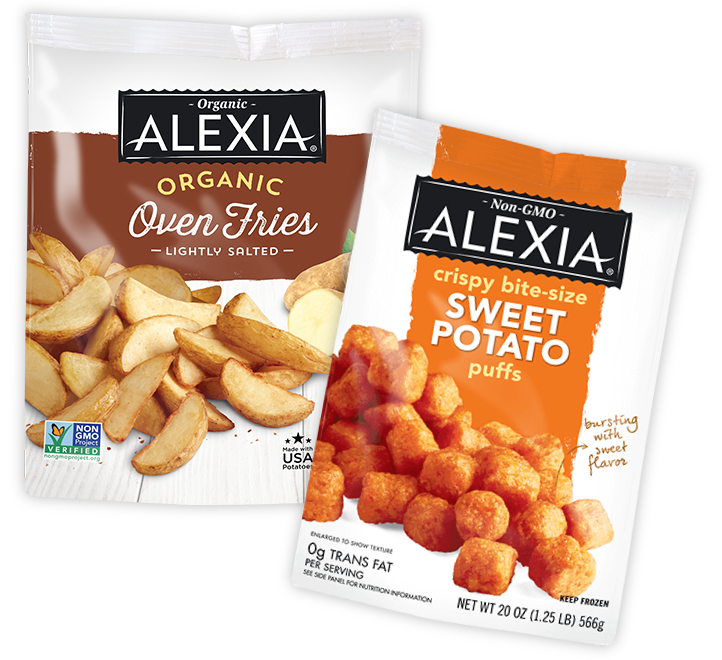 The company's strong performance during the year prompted management to raise its outlook for the year. Adjusted EBITDA is now expected to be in the range of $805 million to $810 million, up from the previous target of $780 million to $790 million.
Non-potato-related supply chain costs are expected to increase at a low- to mid-single digit rate on a full year basis, according to the company. While rising freight costs have been a vexing issue for most food and beverage manufacturers, Mr. Werner indicated they may not be as much of a headwind for Lamb Weston.
" … because the predominant of our production is in the Pacific Northwest, we do have forward distribution in the Midwest and in the East, and a lot of that is done by rail," he said. "And, so, we'll ship a lot of that by rail into forward distribution, and then it tends to be a lot of customer pickup in that short-haul forward. And so that customer pickup, the customer then obviously is dealing with the freight issues. Our teams constantly are looking at rail versus truck rates to optimize that."