REDWOOD CITY, CALIF. — Impossible Foods, creator of the plant-based Impossible Burger, has announced the closing of about $114 million in convertible note financing. This brings the total financing since the company's 2011 founding to roughly $396 million with $214 million of that in the last 18 months, according to documents filed with the Securities and Exchange Commission.
Singapore-based investment company Temasek and Shanghai- and Hong Kong-based global private equity firm Sailing Capital are Impossible's newest investors. Temasek's portfolio covers sectors that include telecommunications, media and technology, financial services, transportation, consumer products, life sciences, energy, agriculture and biotech. Sailing invests in healthcare, technology and consumer goods companies.
Open Philanthropy Project, Temasek, Bill Gates and Horizons Ventures have invested in multiple rounds of funding. Early investors include Google Ventures, UBS and Viking Global Investors. Original capital backer, Khosla Ventures, provided seed funding and invested in multiple financing rounds to aid Impossible Foods in their shared mission to eliminate the need for animal agriculture.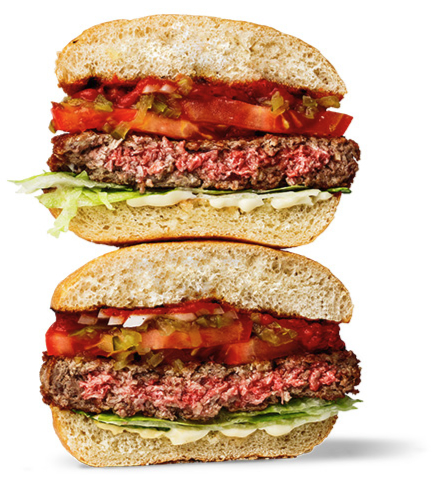 "Our world-class investors enable us to ramp up rapidly and accomplish our urgent mission," said founder and chief executive officer Patrick O. Brown, Ph.D. "We are proud of the progress we've made — but frankly there are still millions of restaurants and billions of people who want meat. We won't stop until the global food system is truly sustainable."
Impossible's Oakland, Calif., production facility will add a second shift sometime this spring to match the demand of the Impossible Burger by American restaurants.
Impossible Foods will announce availability in additional mainstream American restaurants later this month. After that, the company will launch in Asia. Asia drives 44% of the world's demand for meat, and the rate of consumption is growing faster than any other region.