CHICAGO — Bar-quality drinks at home — that's what many consumers are creating with the slew of new mixers in the marketplace. Move over juice, seltzer and tonic, and make way for all-in-one systems including layers of flavors and sometimes functional benefits.
The sophisticated mixers are "raising the cocktail and mocktail" game, one of the leading trends of 2020, as identified by the Specialty Food Association's (S.F.A.) Trendspotter Panel. Such mixers may be consumed as is, chilled or over ice, for a booze-free adult-centric beverage, or shaken with an appropriate spirit for an over-21 drink.
"We're seeing increased consumption of low- and no-alcohol beverages, creating an opportunity for the flavors of the mixers to really shine in these use occasions," said Melanie Zanoza Bartelme, global food analyst at Mintel, Chicago, and S.F.A. Trendspotter Panel member. "Botanical ingredients are also adding a more sophisticated flavor profile to both mixers and alcoholic spirits as well."
Kara Nielsen, vice-president of trends and marketing, CCD Innovation, San Francisco, and also a member of S.F.A.'s Trendspotter Panel, said, "The exciting wealth of flavors found on cocktail menus today are now available to home mixologists thanks to a wide array of syrups, shrubs, bitters and flavored tinctures. Woody herbs, bright citrus, tangy fruits and even nuances of smoke and char can be added to any kind of beverage, meeting the flavor-adventure demands of savvy consumers."
Smoky, salty flavor, for example, may now be delivered via mixers due to a new ingredient line from SaltWorks, Woodinville, Wash. The company launched six varieties of smoked sea salts that bring wood smoke flavor to varied applications. One variety features crystals that have absorbed the essence of chardonnay oak to deliver a dry, slightly tart flavor profile with a hint of savory. Another option is made with applewood and contributes a sweet, fragrant slightly fruity flavor. The clean label ingredients appear simply as "smoked sea salt" on the mixer's label.
Mixers may also deliver a touch of subtle heat, with the sensation typically coming from capsaicin, the odorless, tasteless, crystalline chemical compound found in chile peppers. When layered with sweet or sour flavors, the mixer rounds the burn, adding an extra dimension to cocktails.
A recent consumer survey from ingredient supplier Kalsec, Kalamazoo, Mich., shows that 37% of consumers are extremely or somewhat likely to try a spicy beverage. And while consumers are more likely to try savory foods that traditionally have been spicy, 9% of those surveyed said they would try a spicy alcoholic beverage, and 6% would try a spicy mocktail. The latter is a growing segment in the adult beverage space, according to the company.
"All generations are exploring non-alcoholic beverage options for drinking and refreshment any time of day, but they still want sophisticated, unique flavor experiences that meet their mood or identities du jour," Ms. Nielsen said.
Austin, Texas-based Whole Foods Market agrees that a number of consumers are seeking alternatives to alcohol, citing "zero-proof drinks" as one of its top-10 food trends for 2020. Many of the beverages seek to recreate classic cocktail flavors without the alcohol.
Craft mixers are a way for anyone to be a mixologist, with or without the alcohol. The applications especially appeal to younger consumers who have disrupted the adult-beverage category in their quest for flavor exploration and the desire to support locally produced spirits, according to the National Restaurant Association, Washington.
There appears to be a generational rebuff of beer and wine, even craft products, as many brands have grown too large to be considered artisanal by millennials. For many millennials, equally important is having a more intense flavor experience while consuming less alcohol.
Mixer innovation intensifies
Mansfield, Mass.-based Stirrings is a forerunner in this category. The 20-plus-year-old company set out to create cocktail mixers people feel good about drinking. Most recently the company added an organic margarita mixer to its line, which includes 10 "simple" mixers made with fruit juices, cane sugar and no preservatives, as well as two lower-calorie options in margarita and cosmopolitan flavor profiles. The latter mixers are sweetened with sucralose and acesulfame potassium to provide five calories when served as a mocktail.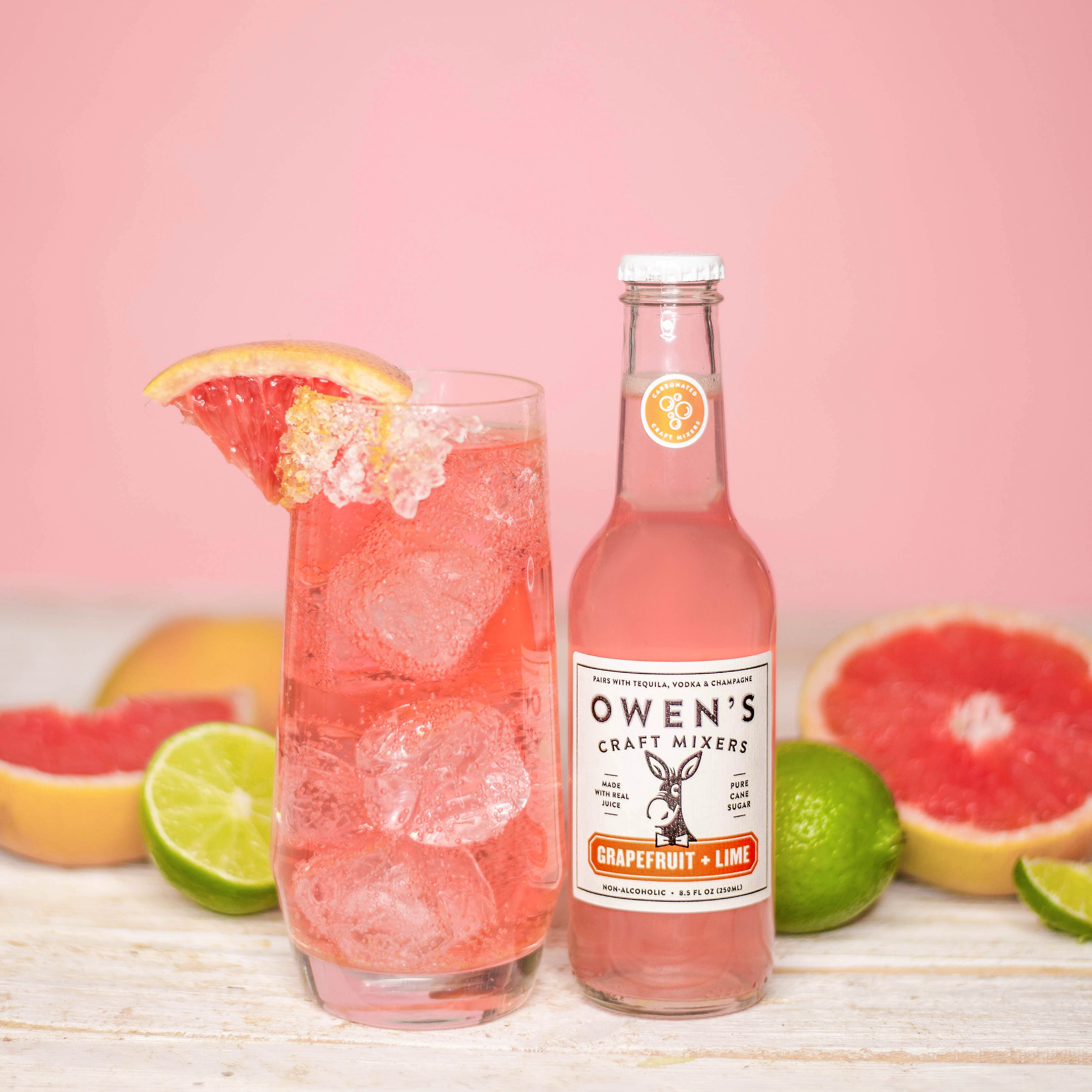 Owen's Craft Mixers, New York, is a newer player in the space. Founded in 2016 by brothers-in-law Josh Miller, president, and Tyler Holland, chief executive officer, the company markets four varieties of mixers. The company has experienced rapid growth, expanding its presence to more than 5,000 U.S. retail stores in less than two years. It is a component of cocktails served in bars, restaurants and stadiums nationwide.
"Our goal is to be 'liquor's best friend,' enabling bartenders and consumers to pair the best spirits in the world with a cocktail mixer to match," Mr. Miller said. "We currently offer more than 45 unique craft cocktail recipes."
The shelf-stable mixers come in 750-ml and 250-ml (four packs) glass bottles. The mint, cucumber and lime variety may be used for a julep, margarita or mojito. Alone it serves as an upscale effervescent spa water. The ginger beer lime option may be mixed with vodka to make a Moscow mule. Swap tequila, gin or whiskey for the vodka, and you have a Mexican mule, British mule or Southern mule, respectively. The other two mixers are grapefruit lime and tonic lime.
Twisted Alchemy, Skokie, Ill., produces cold-pressed namesake juice mixers. The refrigerated mixers are high-pressure processed for a 90-day unopened shelf life. Varieties include blood orange, Eureka lemon, Persian lime, ruby red grapefruit and watermelon.
WeHo Bev Co., Los Angeles, a wellness-centered beverage start-up, is introducing Chaser, a zero-calorie cocktail mixer and chaser infused with electrolytes and hemp-derived cannabidiol (C.B.D.). The product is said to mask the aftertaste or burn of alcohol, allowing for a smoother, better-for-you experience. The formulation is also said to help prevent hangovers. The initial offering has in a sweet tangy lime flavor profile.
"Chaser enhances the lifestyle of our consumers by cultivating a new type of drinking culture, one defined by creating experiences and different ways of consuming alcohol while incorporating the new-age interest in health and wellness," said Jonathan Hekmat, founder and c.e.o. "… I set out to create a product that disrupts today's drinking norms. I wanted to deliver a wholesome drinking experience for the health-conscious consumer, which also removes the cringe face factor from drinking alcohol."
As Ms. Nielsen mentioned, shrubs are also a type of mixer. Shrubs, also known as drinking vinegars, have been around for a long time and currently are being rediscovered by mixologists. The syrupy concentrates are vinegars combined with sweetener. They are intended to be mixed with water — carbonated or still — as well as juice or even spirits.
Better-for-you mixers trending
Several better-for-you beverages are joining the cocktail and mocktail trend and positioning themselves as mixers. Newton, Mass.-based Spindrift Beverage Co. has developed a range of adult-beverage recipes that use the company's namesake line of sparkling waters flavored with fruit. Unlike flavored seltzers, Spindrift is made with juice and puree of the characterizing fruit, as well as lemon juice for sour, tart notes. The company encourages health- and wellness-conscious drinkers to "stray away from the traditional sugary mixers and spice up your life with something fresh."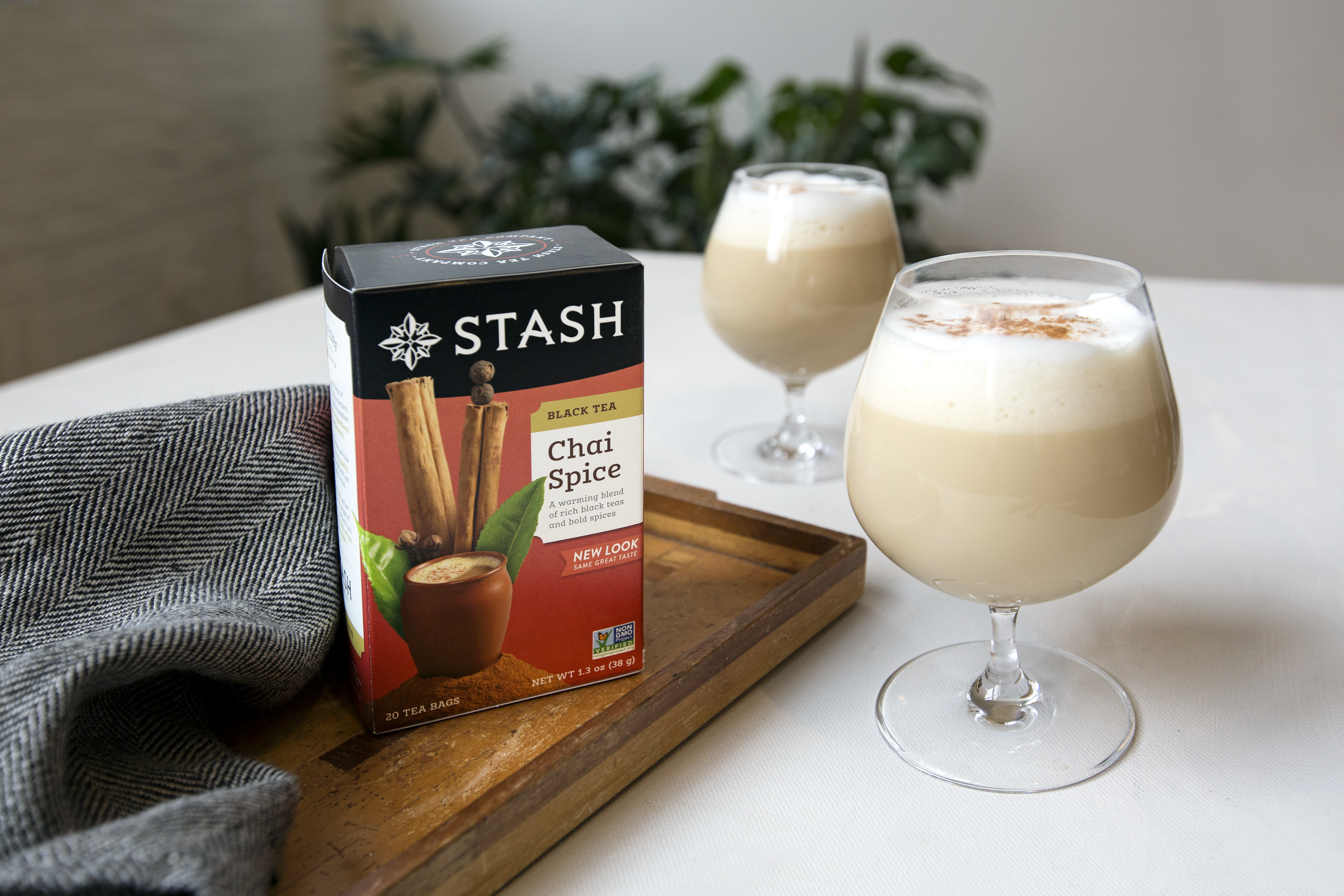 "When consumers discover our real squeezed fruit ingredient difference and delicious taste that is light, bright and flavor-forward, they are hooked and quickly come to see Spindrift as a unique and better offering," said Caroline Kibler, senior vice-president of brand and marketing at Spindrift. "With so many other brands competing on being 'extra,' we aim to stay true and authentic, using a relatable tell-it-like-it-is voice that consumers are seeking to cut through the clutter."
Stash Tea Co., Portland, Ore., wants in on the mixer movement. The company has developed tea-infused cocktail recipes that deliver the healthful halo of brewed tea. Suggested concepts include maple apple cider hot toddy, chai spice tea with honey and rum, orange spice brandy Alexander and citrus hibiscus sangria.
Bayonne, N.J.-based Kayco, a food and beverage distributor focused on kosher products, created unique kosher cocktail recipes using two trending fruit juices: beet and watermelon. The juices may be used to power adult beverages with antioxidants and phytonutrients, giving health- and wellness-focused consumers permission to indulge. Recipes include spiced watermelon vodka punch, whiskey beet cocktail and beet berry sangria.