SAN FRANCISCO — Eclipse Foods' management team did not set out to create another plant-based dairy alternative. The team set out to create a plant-based raw material that mimics the functionality of traditional cow's milk and may be used to formulate plant-based alternatives that have the same attributes and functionality as the real thing. By creating a proprietary combination of corn, potato, cassava and oats, Aylon Steinhart, co-founder and chief executive officer of the company, believes they have succeeded.
"We have created a milk from plants that functions like a dairy milk," Mr. Steinhart said during an interview at the Winter Fancy Food Show on Jan. 19. "In the same way that you use a dairy milk to create a cheese or an ice cream or a sour cream, you can use our milk to create those products."
During the Winter Fancy Food Show in San Francisco Jan. 19-21 the company showcased a soft-serve ice cream, its first commercial product.
"Ice cream is really special in the dairy category for a number of reasons," Mr. Steinhart said. "No. 1, it's center of plate. In dairy, most of the dairy products turn out to be the co-star. People have cereal and milk (or) bagel and cream cheese, but with ice cream you actually go for the ice cream. It commands that presence. That's important for us, because it allows us to build our brand."
He called the plant-based ice cream market "massively underserved" and said Eclipse Foods' initial target market will be such food service opportunities as ice cream shops, fast-food outlets and restaurants.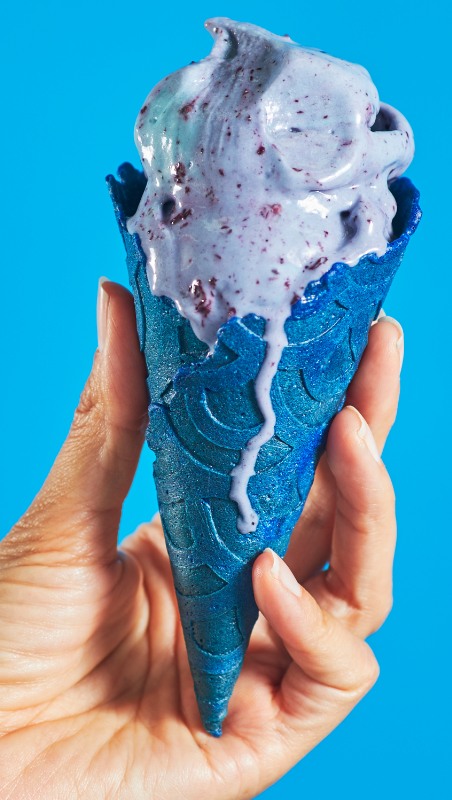 "The vision for the ice cream and the liquid mix it comes in is that if every Burger King has an Impossible Burger, then every Sonic and Wendy's should have a dairy-free shake," he said.
Adding to the soft-serve's functionality argument is the product can be run on traditional production lines, Mr. Steinhart said.
"That's insanely important," he said. "It can run on dairy machines, so they don't have to invest in any new equipment. It means we can scale quickly and scale without a deep investment in infrastructure, and we can scale with a lot of satellite locations."
The soft-serve product is available in three formats, including a neutral liquid base for high-end ice cream shops, a liquid vanilla and liquid chocolate that can be poured into a soft-serve machine, and frozen tubs in vanilla and chocolate flavors.
Growth plans include the development and marketing of additional value-added products. Mr. Steinhart said the company currently does not plan to sell the milk to other food manufacturers as an ingredient.
"I have been in Silicon Valley for about 10 years, and it's fun to say our secret sauce is literally our secret sauce — our milk," he said. "We currently don't want to sell it (the plant-based milk) to the market, because, as we know in food, the more that a product is beyond the core product, like a strawberry vs. a strawberry jam, it commands a much higher margin. So, we want to bring products to market that have higher margins."
As for the current cost of the plant-based raw material, Mr. Steinhart said it is at a "slight premium" to conventional dairy, but less than organic.
"So, right out of the gate it's a fairly competitive product," he said.