KANSAS CITY — Mashups are gaining momentum in the sauces category as consumers seek products that feature familiar flavors with a twist. Take buffalo sriracha sauce, for example.
"Everyone loves buffalo on everything; it's almost like ranch," said Robert Murphy, research chef and innovation specialist at Illes Foods, Carrollton, Texas. "We've found that consumers love fun twists on familiar flavors. Pair that with the craving for heat — the hotter, the better these days — it's only natural that combining these two flavors has become commonplace."
Regional ethnic sauces are trending, too, Mr. Murphy said, citing Oaxacan mole as a popular customer request. He also sees Japanese and Filipino flavors on the horizon, as well as a fusion of Vietnamese and Cajun cuisines.
"Consumers are more likely to try a new, unfamiliar flavor when paired with something familiar," said Joshua Goldmeier, marketing manager at Illes Foods. "It's like a bridge to that 'out there' flavor. Mango gochujang is a great example of that. Mango itself was unfamiliar at one time, and typically it was paired with a familiar flavor like orange. Now mango is a familiar flavor, which, when paired with gochujang, makes the combined flavors more approachable."  
Roger Lane, marketing manager at Sensient Flavors, Hoffman Estates, Ill., noted rising demand for elevated offerings in the sauce aisle.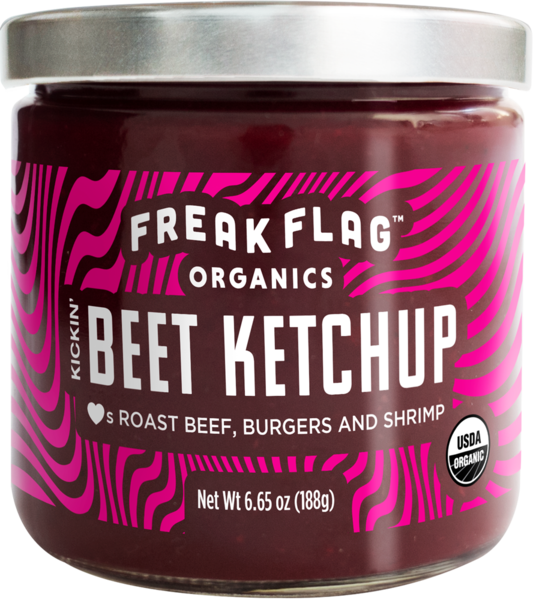 "Standard ketchup used to be just fine, but now we're seeing it mixed with other ingredients like spices, herbs and even mashed up to make it a more unique offering," Mr. Lane said. "Mayo made with olive oil, or dressings with premium ingredients are enticing consumers to come back to the shelf."
A pair of plant-based pestos recently launched from Freak Flag Organics, Minneapolis, contains bell pepper or peas and is free of nuts and dairy. Basic pesto contains pine nuts and Parmesan cheese; the brand's products are made with hemp or pumpkin seeds, which add a creaminess to the product, according to the company. Others in the lineup include beet ketchup, chipotle sriracha, smoky red mustard and curry mole sauce.
"Consumers continue their quest to find the cleanest labels possible, so the need to create simple, flavorful sauces has become a race to the shortest ingredient decks possible," Mr. Lane said. "Developers can respond by using an ingredient like extracts, which are perfect for this category. They have an inherent clean label story and can even include provenance claims."
Haven's Kitchen, New York, offers a range of globally inspired sauces packaged in transparent squeezable pouches. Varieties include herb chimichurri, chili harissa, ginger miso, red pepper romesco and nutty lemongrass. Haven's Kitchen is a recreational cooking school, cafe and private event space. Founder and chief executive officer Alison Cayne launched the line of sauces into retail based on recipes from students' favorite classes.
The sauces may be used as drizzles, marinades, simmer sauces, spreads, dips or dressings, according to the company.
"Consumers are eager to cook healthy, delicious, more convenient meals at home, and we're excited to introduce our versatile sauces to more and more Americans," Ms. Cayne said. "We aim to make home cooking easier, faster, more fun and more delicious."
Multiuse sauces are growing in popularity, offering time-strapped consumers a solution to reduce meal prep. Product developers should note how this may affect the recipe, Mr. Lane said.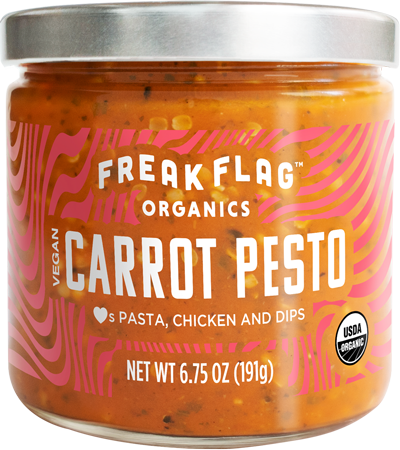 "Creating a product with multiple uses can be challenging, but changing the viscosity, heat stability or flavor stability are all great places to start," he said. "Think of all the ways a consumer might use the product. If it's typically used as a chilled dressing on a salad, what happens when a consumer wants to add it to a stew or soup? Will the flavor change or will the sauce break? What if a consumer wants to thin a dip and use it as a dressing instead? Is that possible with just water or are there other ingredients that can be used?"
Reducing sugar, salt and other undesirable ingredients is another consideration. The absence of such ingredients may adversely affect the taste and functionality, Mr. Lane said.
"Sodium and sweetness replacers typically come with off notes that consumers can pick out immediately," Mr. Lane said. "The best solution is to use taste masking technology that can mask the negative off notes of a replacer while enhancing the positive attributes of the product itself. If it can be done under the guise of natural flavor, even better."