MANITOWOC, WIS. — Serious Bean Co. has teamed up with Dallas-based sports and entertainment brand Dude Perfect to develop a new flavor of its craft baked beans: jalapeño and bacon.
The new "Perfect Bean" variety pays homage to Dude Perfect's Texas heritage and features pinto beans, jalapeños, applewood smoked bacon and a mild sweet heat. Each ½-cup serving contains 190 calories, 10 grams of sugar and 8 grams of protein.
"At Serious Bean Co., we challenge ourselves to think 'outside the can' when it comes to our flavors," said Trey Taylor, co-founder of Serious Bean Co. "The Dude Perfect team resonates with so many of the people who love our beans, which is why it made sense to have them help us create a fun, one-of-a-kind flavor."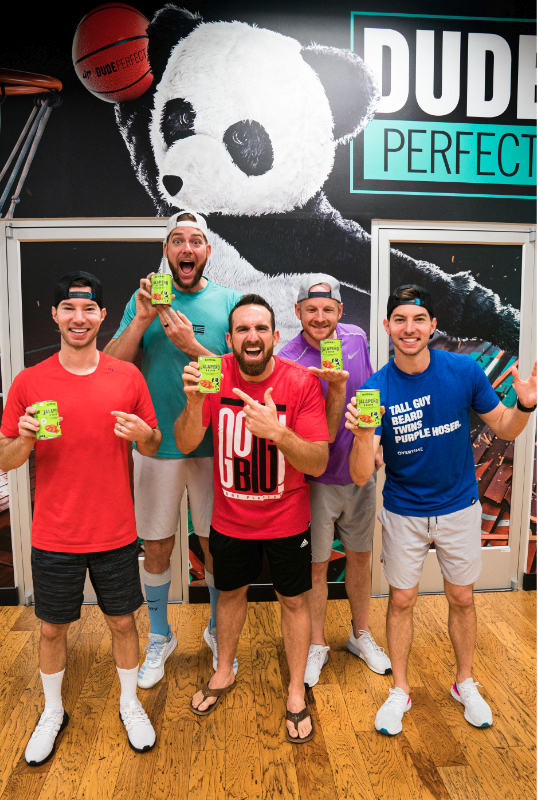 Serious Bean Co. offers a range of craft barbecue and chili beans that are free of gluten, high-fructose corn syrup, artificial colors and flavors. Along with the new jalapeño and bacon flavor, the company's portfolio includes Dr Pepper baked beans, Southern Mustard Q barbecue beans, cracked pepper baked beans, sweet and smoky chipotle pintp beans and Buckin' Buffalo beans.
"When Trey and his team asked us to develop the newest bean flavor, we knew a lot of hard work was ahead — we would have to do a lot of taste testing to find perfectly spiced jalapeños and the best applewood smoked flavor," the Dude Perfect team said. "It was a tough job, but someone had to do it, and we're glad they selected us."
Serious Bean Co. jalapeño and bacon beans are available in 15.5-oz cans for a suggested retail price of $1.68.