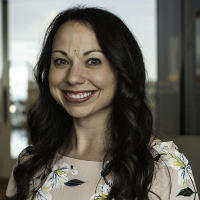 KANSAS CITY — Remember Natural Products Expo West last year?
Tens of thousands of people jammed into the Anaheim Convention Center, a frenetic roar of entrepreneurs and executives, investors and sculpted fitness bloggers chattering and munching on health food for four days in March.
In a new era defined by social distancing, that scene seems strange now, otherworldly even. Will industry trade shows ever look like that again?
It is a question worth pondering as dozens of conferences are canceled or postponed through the spring and summer and replaced by video demonstrations, virtual showcases and similar solutions. Such digital alternatives are less costly and time-consuming to attend and may offer event planners and exhibitors an expanded reach as the pandemic constrains large gatherings for the foreseeable future.
The Institute of Food Technologists announced it would cancel its annual meeting to be held in July at McCormick Place in Chicago and instead host a "virtual event experience" that will be "an engaging, accessible and inclusive platform to convene our global community, enabling us to connect, learn, share knowledge and advance the science of food and food innovation," in the words of IFT president Pam Coleman.
The Research Chefs Association's annual conference and trade show was scheduled to begin April 15 in San Diego. After canceling the event, association leadership pivoted to a virtual meeting featuring a series of live and recorded webinars scheduled to go online April 20 through June 16.
"While canceling the conference meant members will miss the networking opportunities, another major benefit of the event are the learning opportunities," said Chip Potter, executive director of the RCA. "Sitting down and hearing from experts across a wide variety of topics is critical for people to use the knowledge and drive product development."
Virtual events will likely remain a fixture even as restrictions on the size of gatherings are lifted. Many industry professionals may be restricted by corporate travel bans and tighter budgets, or cautious about crowding into confined spaces, shaking hands and sampling bites skewered on a toothpick. Suddenly the normal activities of industry events appear riddled with health risks.
This altered landscape is highly problematic for startup entrepreneurs, who rely on trade shows to gain visibility and captivate retail buyers. Such events often represent the largest expenses in a small brand's budget but are necessary in the early stages of a business. Innovation must be seen, smelled and tasted, and founders require the real-time feedback to refine and scale product offerings.
Another shortfall of virtual events is the potential for webinar fatigue. People are staring at screens more than ever lately. Attention spans are shorter. Distractions are unavoidable. Technology fails. A product pitch may be interrupted by a screaming child or internet outage.
It is difficult to predict what shape the trade event landscape will take in the coming years. Will there be fewer of them? Will fewer people attend? Or, following a prolonged pause on in-person interactions, will trade shows assume renewed importance?
What will Expo West look like next year?
Virtual content offers value in the absence of meetings, but it cannot yet replace the networking, engagement and interaction that occurs during real events. The groundbreaking innovation introduced by food entrepreneurs may be stalled from hitting shelves in the meantime.
This commentary was featured in the May 12 edition of Food Entrepreneur. Read the full issue here.