ARNHEM, THE NETHERLANDS — Products carrying an immunity claim, already on the rise before the coronavirus (COVID-19) pandemic, have continued picking up steam.
"From 2015 to 2019 … you're looking at almost a doubling of new product innovation globally for food and beverage launches with an immune health claim," said Tom Vierhile, vice president of strategic insights, North America, at Innova Market Insights. "You're also seeing more products directly reference immunity or the immune system right on the front of product packaging."
Two-thirds of millennials and a third of baby boomers said they were increasing their consumption of functional food and beverage products in 2019, Mr. Vierhile said. Those numbers have shifted in recent months, with around half of consumers worldwide consuming more immunity-boosting products after the onset of the pandemic.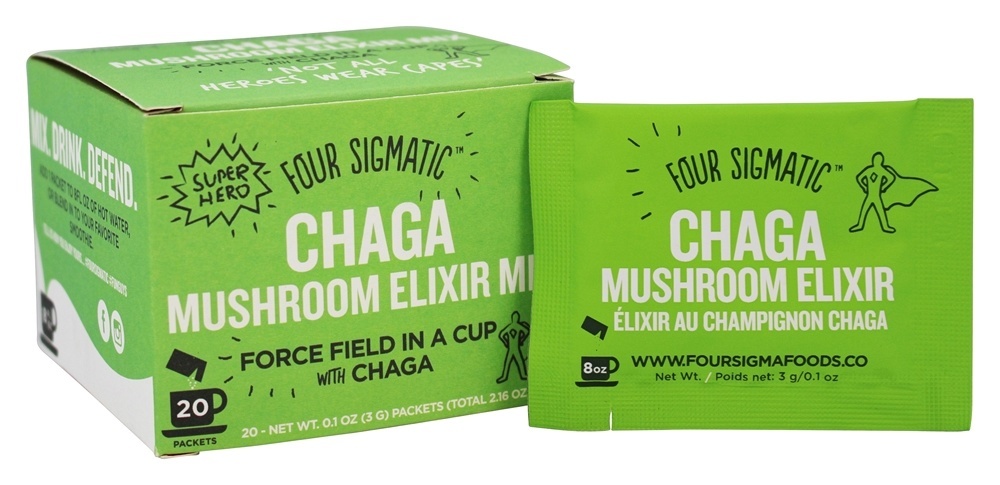 Immunity has been a focus in dairy innovation, Mr. Vierhile said.
"Dairy products are definitely benefiting from the fact that many contain probiotics, especially items like yogurt," he said.
An example is the recently launched fermented buttermilk with strawberries from Farmi Piimatoostus Ltd., an Estonian dairy company. The product features vitamins B6 and B12, which contribute to immune and nervous system performance, and Selenium, a mineral that protects cells from oxidative stress.
Hot drinks, especially tea, have emerged as another key area of new product innovation.
"The reason tea is trending is that many tea products, especially herbal tea products, contain ingredients that may be high in nutrients like vitamin C, maybe orange peel and other ingredients like ginger," Mr. Vierhile said.
Examples include the new Chaga mushroom drink mix from Los Angeles-based Four Sigmatic. The drink mix features Chaga mushrooms, which offer a host of antioxidant properties to support the immune system and overall health, along with Rose Hip, which is high in vitamin C.
Immunity also is trending in plant-based products. The number of new launches carrying both a plant-based and an immunity claim nearly tripled between 2015 and 2019, according to Innova Market Insights.
"You're seeing companies being more forthcoming about the fact that their products are plant based," Mr. Vierhile said. "You're seeing references to plant-based content and plant-based ingredients right on the front of the packaging."
An example is new dairy-free smoothies from Once Upon A Farm, Berkeley, Calif., which contain added probiotics for gut and immune health.
What's next for immunity
Future directions for immune health may include CBD and foodservice, Mr. Vierhile said.
"We're seeing a lot of new opportunities for innovation when it comes to immune health products, and CBD is one area that's beginning to break out a little bit," he said.
Innovation has focused on combining CBD with other compounds and minerals to promote a variety of health benefits. Vancouver-based BevCanna recently launched Lev, a line of fruit-forward CBD-infused sparkling spring waters. The products contain a fulvic and humic mineral formulation that promotes immune system health. Other benefits include improved cognitive function, metabolism support and digestive health.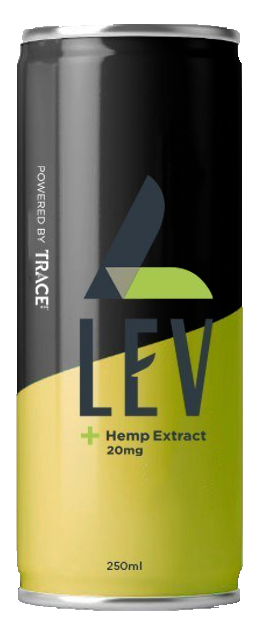 "Foodservice is definitely not the first place you look for new immunity product innovation, but that may be changing," Mr. Vierhile said.
The Kerry Group, Tralee, Ireland, is exploring adding functional ingredients to the foodservice sector with GanedenBC30, a natural probiotic ingredient that provides beneficial bacteria known to support the digestive and immune systems.
"That particular ingredient is especially resistant to extremes of heat, cold and pressure, which enables it to be used in a broad range of products, including pizza, coffee and all kinds of food and beverage products," Mr. Vierhile said. "The idea is that it can be used as an ingredient for everyday products that consumers may be purchasing at fast-food outlets or white tablecloth restaurants."
Personalized nutrition may be another area ripe for innovation. Santa Monica, Calif.-based Vejo recently launched a portable blender designed for customized functional beverages. The pod-based system delivers doctor-formulated nutrition blends tackling issues like immunity, stress reduction and sleep.
Another customized beverage tool is NesQino from Nestle China, Beijing, which launched in April. The product allows consumers to create a variety of nutritionist-designed smoothies, oat shakes and milkshakes. One variety is Glowing Shield, an immunity blend featuring mango, carrot and acerola cherries.
"You have the option of having a cold drink or a hot beverage to create kind of a customized superfood product," Mr. Vierhile said. "There are many different formulations that consumers can enjoy with this particular item. It's one to watch."