CHICAGO — None of this and none of that — that's what the "free-from" movement is all about. Consumers are taking charge of what they put into their bodies, which is one of the few things they can control during these uncertain times.
"Consumers are not opting out of consumption but are acting more intentionally and seeking out ways to feel empowered in their purchasing behavior," said Laurie Demeritt, chief executive officer, The Hartman Group, Bellevue, Wash.
Free-from claims complement the trend of clean label formulating, as in many instances the absence of an additive or artificial ingredient is flagged in the claim. Other free-from claims may assist consumers who must avoid certain ingredients, such as lactose, gluten or any of the eight common allergens. Claims such as "free from genetically modified ingredients" and "free from artificial growth hormones" appeal to consumers concerned about the environment and animal welfare.
This free-from trend has fueled a boom in kosher certification, as the various kosher designations communicate a food's composition. If it's certified pareve, it is free of dairy and meat. A pareve item becomes kosher dairy or kosher meat when it is cooked together or includes a dairy or meat ingredient, respectively. Meat includes animal-derived functional ingredients such as collagen and gelatin.
To receive kosher certification, all ingredients in the product and the process used to prepare the product must be certified kosher. Thus, when a product or establishment is certified kosher, consumers know that it's in compliance with the complex, strict policy of kosher food laws, which include cleanliness, purity and quality. This is part of the free-from movement.
Eat, drink and be mindful
Claims and certifications empower consumers to eat and drink mindfully. They give shoppers the ability to control what they use to fuel the body.
"Consumers show high usage of beverages that are either low or free from certain ingredients, reflecting a desire for less negatives in their diet," said Maryellen Molyneaux, managing partner, Natural Marketing Institute, Harleysville, Pa. "The youngest consumers are avoiding dairy and gluten at higher rates."
Three-fourths of consumers have used low- and no-sugar products the past year, according to NMI research. Non-GMO labeled products were used by 64% of consumers, and dairy-free products were used by more than half (53%). And while fat and gluten are not common ingredients in beverages, consumers are using products with fat- and gluten-free claims (63% and 44%, respectively).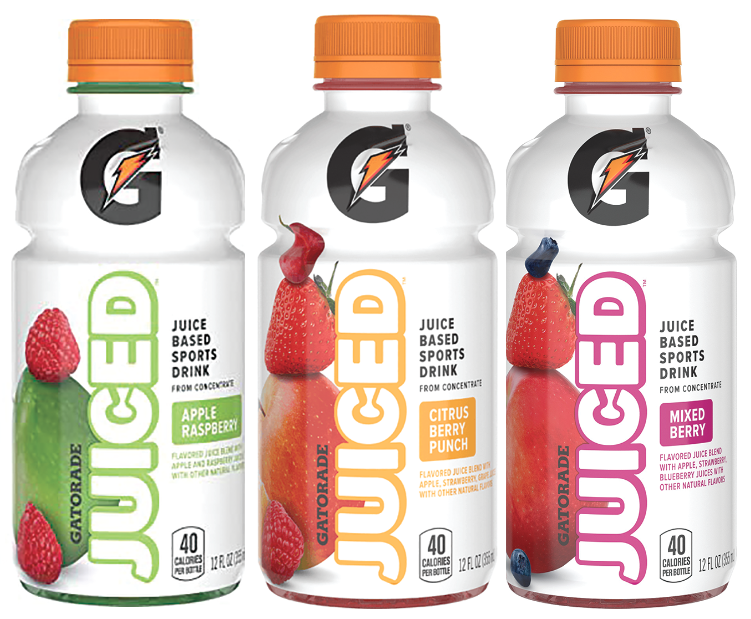 Clean ingredients have become the new baseline, and individualized eating approaches are the new standard for today's shoppers, according to the 2020 US Grocery Shopper Trends, a report produced by FMI – The Food Industry Association, Washington, in collaboration with The Hartman Group. Shoppers are reevaluating their purchase criteria and product assortment needs. They have a sharper focus on health, a heightened awareness of the environmental consequences of consumption and a desire for a deeper connection to food, according to the study.
The International Food Information Council Foundation recently published its 2020 Food & Health Survey, which was conducted April 8-16, about one month into the COVID-19 crisis. The survey showed 85% of Americans have made at least some change in the foods and beverages they consume.
The number of people actively following a diet is up significantly in comparison to 2019 — 43% in 2020 versus 8% in 2019 and 36% in 2018, according to the survey. Free-from callouts help shoppers identify beverages that complement their diet.
The survey showed intermittent fasting (10%) is the most popular dietary approach, followed by clean eating (9%), ketogenic or high-fat (8%), and low-carb (7%). The top motivators for new diets are losing weight (47%), feeling better and having more energy (40%), improving physical appearance (39%), protecting long-term health and preventing future health concerns (37%) and preventing weight gain (36%).
"Product advertising, social media and a network of friends and family feed into the type of products consumers want to purchase and the product attributes to watch out for," said Katharina Bagul, food and nutrition industry manager, Euromonitor International, London. "Some consumers end up feeling overwhelmed with the information available and seek specific product claims to address their actual needs."
While inclusive and qualitative claims such as high-protein or organic are common, free-from claims tend to be more powerful. They put the consumer in control of what they are not putting into their body.
The e-commerce channel has seen tremendous growth as a result of the coronavirus pandemic. In addition to online shopping, consumers use e-commerce to search for and become informed about products with certain attributes and claims they are interested in for dietary, health or ethical reasons, according to Euromonitor. The market research firm tracks more than 150 dietary and lifestyle product claims featured on consumer products sold across e-commerce channels worldwide.
"Detailed product claims information can support research and development teams with product formulations by informing the choice of ingredients, sourcing or packaging," Ms. Bagul said. "It can also inspire innovation and encourage research and development teams to test certain attributes in new product developments and provide direction on which resources to invest in."
If a company is seeking a clean label approach, for example, it may opt for a "natural" or "no artificial ingredients" claim. When investing in plant-based beverages, it may make sense to include a "non-dairy" or "vegan" claim.
Among energy drinks, some marketers have started touting "free from taurine," a traditional energizing ingredient that in recent years has been associated with some side effects. Go Roads LLC, Sacramento, Calif., recently relaunched Go Girl Energy, a female-focused beverage line, with new packaging, a cleaner formula and fresh brand identity. The beverage is fueled by naturally sourced caffeine from green coffee and tea and contains no taurine or artificial sweetener or color.
Natural energy from the inherent sugars found in fruit juice is the basis of new Gatorade Juiced from PepsiCo, Inc., Purchase, NY. The sports drink contains the same level of electrolytes as regular Gatorade and is formulated for grade school-aged children. It is free of artificial colors, sweeteners and flavors.
Three trends fueling growth
The "US Beverage Market Outlook 2020: Grocery Shopping and Personal Consumption in the Coronavirus Era" report from Packaged Facts, Rockville, Md., forecasts that sales of major beverage categories will increase from $150 billion in 2019 to more than $160 billion by the end of 2020 and eventually will exceed $170 billion in sales in 2024. The market research firm identified three health-focused free-from beverage trends that will drive sales.
The first is plant-based beverage innovation, with a non-dairy claim a key attribute of many. If these beverages are also free of common allergens, such as soy or nuts, they may sport such a free-from claim, too. The second trend driving beverage growth is the removal or reduction of sugar.
"Sugar's increasingly negative image due to its impact on rising diabetes rates and childhood obesity has hurt sales of sugary beverages, especially sodas, juices and ready-to-drink sports drinks and teas," said Jennifer Mapes-Christ, food industry publisher for Packaged Facts. "People who want to reduce their sugar intake typically do not want sugar-free products but instead those with less sugar or those sweetened with natural, non-sugar ingredients. New product activity has surged for reduced-sugar varieties of beverages, with manufacturers using natural sweeteners like stevia and monk fruit, real fruit, honey and erythritol."
As with all food categories, consumers are demanding more from beverages. Beyond reduced sugar and cleaner labels, people want drinks to make them feel better, stay healthier and perform at higher levels. That's the third trend. While shoppers gravitate to beneficial claims associated with the functional ingredients, many of these beverages are perceived as having additional value when they are free from anything artificial.
Turmeric has been perhaps the hottest ingredient to boost immunity and is a cornerstone of many new products, along with ingredients such as ginger and echinacea. Beyond these, marketers continue to enhance drink functionality with ingredients such as antioxidants, adaptogens, vitamins, probiotics and more.
"The coronavirus pandemic has further elevated people's desire for products that help keep them healthy," Ms. Mapes-Christ said. "Immunity-boosting products and ingredients had been trending over the last several years already and have been jumping off the shelves as people look to stay healthy amidst the coronavirus pandemic."