NEW YORK — From plant-based sweets to low- or no-alcohol beverages, next year's biggest food and beverage trends will toe the line between comfort and health, according to research from WGSN, an Ascential-owned trend forecasting company.
"We have a lot of exciting trends coming next year, but they're not totally brand new," said Kara Nielsen, director of WGSN's new food and beverage platform. "What is new is the variety, how many brands are responding, how global these trends are and how exciting the choices are."
Vegan chocolate is one example. The category has been growing for several years, driven mostly by smaller, emerging brands, Ms. Nielsen said. Bigger brands are starting to catch on, a sign the trend may go mainstream in 2021.
Consumers' hunger for sweets and indulgences during the coronavirus (COVID-19) pandemic is expected to carry into 2021. Shoppers also are seeking healthier treats and products that carry a sustainability claim.
"Milk chocolate really is the backbone of the confection industry, but if you are vegan or if you are a brand that's really trying to make a statement about sustainability, finding an alternative ingredient that's still going to deliver a creamy mouthfeel, add sweetness to chocolate and really fit into a lot of different confections is key," Ms. Nielsen said.
Emerging brands like Endangered Species are using oat milk to add a creamy mouthfeel to chocolate, Ms. Nielsen said. The Indianapolis-based startup offers a range of dark chocolate bars with nuts, fruit and espresso beans. Earlier this year it added a line of vegan chocolate chips.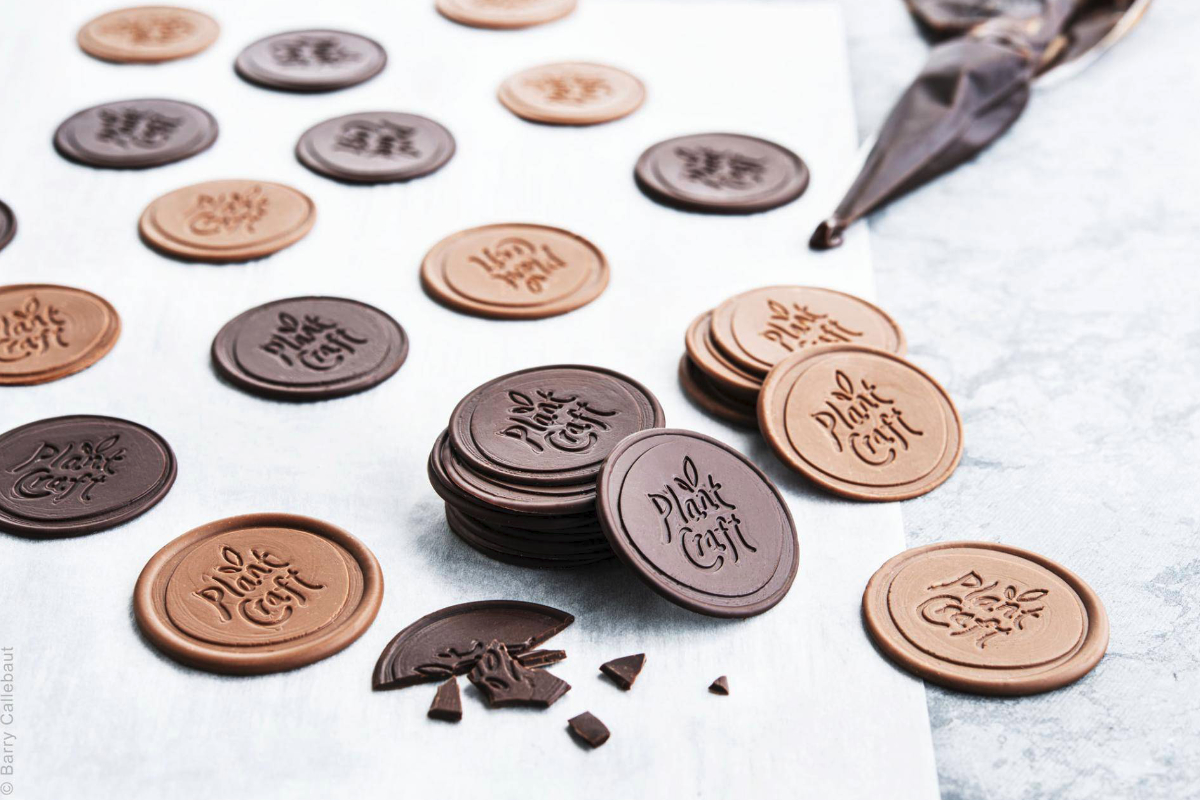 Bigger brands also are entering the space. Barry Callebaut offers Plant Craft, a line of plant-based chocolate ingredients for other confectioners to use.
"This is an indicator of how the trend is going to keep going," Ms. Nielsen said. "It's gone beyond just the specialty bar space and moved into a baking ingredient. We're just beginning to see all the different ways vegan chocolate is going to appear."
Vegan meat alternatives and snacks will continue growing, she added, and WGSN predicted the food-tech arena will surge with lab-grown beef, seafood and dairy joining plant-based meat and dairy as an alternative to animal products.
"Whether vegans are going to buy into it or not, cell-based is going to be a great alternative for people who have allergies or are lactose intolerant," Ms. Nielsen said.
Another trend making its way into the mainstream is low- and no-alcohol beverages. Consumers have been reaching for adult beverages to relax and unwind during the pandemic, even as they seek healthier or lower- alcohol alternatives.
"We've been doing a fair amount of drinking this year," Ms. Nielsen said. "Some of that socializing and unwinding is now happening at home. People still really enjoy it, but they perhaps are watching their waistline or trying to keep carbohydrates to a minimum. Maybe they're not looking to have the effects of alcohol impact their day all the time."
"We've been doing a fair amount of drinking this year." — Kara Nielsen, WGSN
Zero-proof beers have been trickling out from brands like Guinness, Heineken and Budweiser recently, and hard seltzers (which typically have a lower alcohol content than craft beers and wine) are surging in popularity. WGSN expects the trend will expand into new categories as consumers seek a greater variety of choices and formats.
"We're seeing more variety, and that's showing where this trend is headed," Ms.  Nielsen said. "Hard kombucha, hard tea, hard coffee — those were all innovations that we saw trickling out over the course of the year and really picking up steam. We're also starting to see more cocktails in a can that are either lower-alcohol or zero-alcohol."
Other top trends for 2021 include convenient coffee formats, driven by homebound consumers seeking concentrates, steeped, single-serve bags and edible coffee snacks, WGSN said. Functional products that promote concentration and relaxation also are expected to grow as more brands leverage the benefits of L-Theanine, fruits, botanicals and other natural ingredients.