SPRINGDALE, ARK. —Tyson Foods, Inc. finished fiscal 2020 on a high note. Strength in the company's Beef and Pork business units buoyed results as management dealt with the uncertainty caused by the coronavirus (COVID-19).
"We've recently faced unprecedented and unfamiliar times, but our business is settling down, and we're uniquely positioned to fulfill our long-term strategy," said Samuel Dean Banks, president and chief executive officer, during a Nov. 16 conference call with securities analysts. "Our business performed well and delivered strong fourth-quarter and full-year results."
Net income for the year ended Oct. 3 totaled $2.1 billion, equal to $6.02 per share on the common stock and an improvement over fiscal 2019 when the company earned $2 billion, equal to $5.67 per share.
Fiscal-year sales climbed to $43.2 billion from $42.4 billion the year prior.
"Our Beef and Pork segments both delivered a strong performance on the year, while Prepared Foods showed positive momentum, including a continuation of share gains across many retail categories," Mr. Banks said. "Our Chicken business is still performing below our long-term earnings expectations, while our Tyson frozen value-added and premium products have performed strongly. Other businesses have not."
For the year, Beef segment sales dipped to $15.7 billion from $15.8 billion the year prior, but operating income increased to $1.7 billion from $1.1 billion.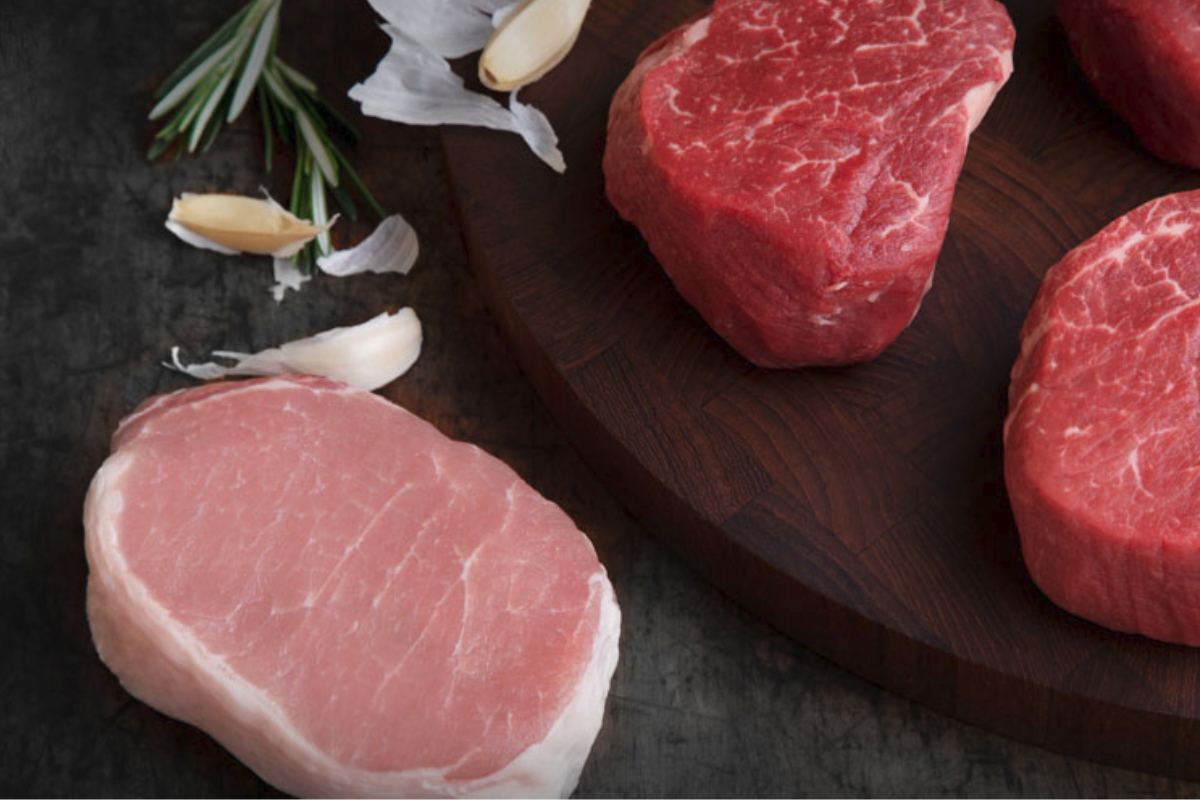 "The Beef segment delivered solid earnings as the cutout margin remained strong, while live cattle prices driven by plentiful supplies remained relatively low," Mr. Banks said. "This was set against the backdrop of continued strong consumer demand."
Pork sales ticked up to $5.1 billion from $5 billion during fiscal 2019. Operating income surged to $565 million from $263 million.
"… Export demand has increased at a pace that has helped to offset increased pork supplies domestically," Mr. Banks said. "This demand has been supportive of hog prices, which is critical for US independent hog farmers."
While Prepared Foods sales improved to $8.5 billion from $8.4 billion, business unit operating income fell to $743 million from $843 million.
"Our brands and products continue to resonate with consumers, as demonstrated by our track record of share growth, nine quarters in a row," Mr. Banks said. "We have a balanced mix of distribution channels giving us a resilient business model that's able to effectively react to external factors, including obstacles caused by COVID-19."
He added that Prepared Foods is pursuing stock-keeping unit rationalization opportunities throughout the production network.
Chicken remains a problem
While the performance of the Beef, Pork and Prepared Foods units was positive, the Chicken segment remains a work in progress. Business unit sales dipped to $13.2 billion from $13.3 billion the year prior, and Chicken operating income plunged to $122 million from $621 million.
To address the challenges facing the Chicken unit, Mr. Banks said it is going "back to basics."
"We've always taken effort to value up a portfolio and build higher-margin products inside given plants … and that decision was made at the expense of operational efficiency whenever protein prices were high and we could go capture the margin in the marketplace," he said. "With the correction in leg quarters and breast meat and pricing, that makes it hard to run your plants … efficiently. We're now going back to basics and making sure that the plants run lean and effective and efficient. And then if and when pricing ever recovers, we'll be able to capture that margin on top."
Management is guiding that fiscal 2021 sales will be between $42 billion and $44 billion, and that US meat protein production, which includes beef, pork, chicken and turkey, should increase 1% from fiscal 2020 levels. Mr. Banks said he expects Pork business margins to moderate toward historical levels as industry capacity, live animal supplies and finished goods inventories equilibrate.
"At the same time, we expect stronger performances from our Prepared Foods and Chicken businesses as we sharpen our focus on cost reduction and operational improvement," he said. "We also expect that when the virus recedes, our ability to drive business improvements will accelerate.
"While we will continue to face pandemic-related challenges in fiscal 2021, we're settling the business down to be focused on executing our long-term strategy while generating strong returns for shareholders."