KANSAS CITY — A recent survey from FONA International, Inc., Geneva, Ill., found 89% of consumers believe the term "natural flavors" qualifies as clean label. However, the ambiguous descriptor has come under scrutiny as more consumers question how food ingredients are processed.
"The big issue for natural flavors is definitely their 'black box' nature," said Rachel Cheatham, PhD, founder of Foodscape Group, Chicago. "Besides the use of synthetic solvents and synthetic carrier systems, consumers also may not be thrilled to learn of the many ingredients in natural flavors that often have nothing to do with the named ingredient."
Natural flavor or flavoring means "the essential oil, oleoresin, essence or extractive, protein hydrolysate, distillate, or any product of roasting, heating or enzymolysis, which contains the flavoring constituents derived from a spice, fruit or fruit juice, vegetable or vegetable juice, edible yeast, herb, bark, bud, root, leaf or similar plant material, meat, seafood, poultry, eggs, dairy products, or fermentation products thereof, whose significant function in food is flavoring rather than nutritional," according to the US Food and Drug Administration.
This distinguishes natural flavors from artificial flavors, which rely on synthetic chemicals to add taste and aroma to food. The FDA permits the use of synthetic additives such as solvents, preservatives and emulsifiers in the processing of natural flavors, which food and beverage manufacturers are not required to disclose on the ingredient statement.
Natural Grocers by Vitamin Cottage, Inc., a Lakewood, Colo.-based retailer with 160 stores in 20 states, recently developed a standard around natural flavors, which includes a quality standards questionnaire to ensure new products submitted with natural flavors do not contain any of the ingredients it has banned from its stores.
"Natural flavors fall under our 'Grandfathered & Limited' ingredient list, which means if the product was already on shelves before we set the standard in place, we closely review the degree of concern and make an informed decision on whether or not these products can remain on our shelves," said Shelby Miller, manager of scientific affairs and nutrition education. "Our underlying philosophy is that food should come from real sources and undergo as few modifications as possible. We work rigorously to keep our food as clean and as simple as we can."
Consumers are more likely to distrust terms such as "natural," "functional," and "sustainable" on packaging in an unstable political and economic environment, amplified by the ongoing pandemic, said Suzy Badaracco, president of Culinary Tides, Inc., Fort Lauderdale, Fla.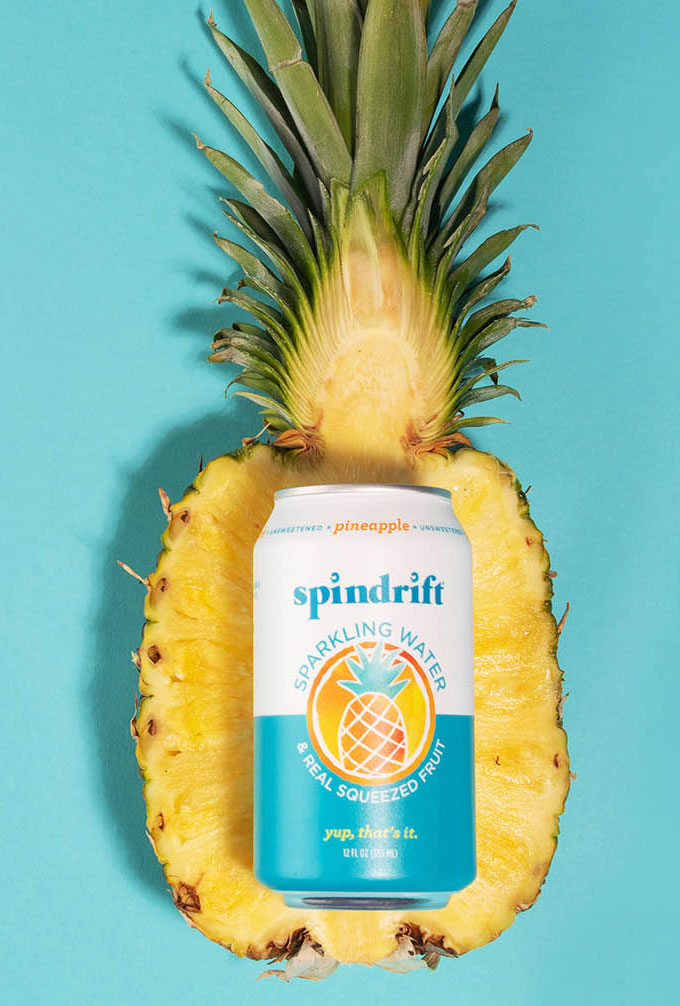 "Instead of 'natural flavor,' it is better to say 'peppermint oil' or 'garlic powder' because consumers understand that," she said.
The uncertainty surrounding "natural flavors" in foods has prompted some product developers to opt for label-friendly alternatives. An example is Spindrift Beverage Co., Newton, Mass., which transitioned from using natural flavors to squeezed fruit in its lineup of sparkling waters, citing a commitment to ingredient transparency as the reason for the switch.
"We were already natural flavor-free in many of our products, but not all," said Bill Creelman, founder and chief executive officer of Spindrift. "So, we made the decision to reformulate everything without them and add more real fruit for an incredible, fresh taste."
Alternatives to natural flavors are often costlier and may result in inconsistent in taste or quality from batch to batch.
"Removing the safety net of natural flavors forces you to optimize the supply," Mr. Creelman said. "We need to get the very best fruit because we can't just smooth things out with flavors from the lab."
Natural flavors used in organic products certified by the US Department of Agriculture are held to a stricter set of standards and cannot be produced with synthetic solvents, synthetic carriers, artificial preservatives or genetic engineering, according to the Organic Trade Association. Upcoming changes in European Union organic standards may be the big push that moves the global industry to rethink natural flavors, Dr. Cheatham said.
"Right now, in the EU, organic foods can contain natural flavorings that have as little as 30% material from the named source," she said. "In 2021, this threshold will change to 95%, causing many companies to look to alternatives or lose their organic claim. It will only be a matter of time before these higher standards trickle throughout the industry and eventually impact natural flavors in conventional foods here in the US."
In response to the stricter regulations, Dublin, Ireland-based Kerry unveiled SimplyNature Organic, a range of organic certified flavorings, extracts, washes and distillates.
"There are clear and increasing calls for clarification about what ingredients can go into these food and beverage products, and the EU has set upcoming standards designed to strengthen the 'organic' claim," said Christina Matrozou, marketing manager, EU and Russia, at Kerry. "Kerry's SimplyNature Organic range will meet or exceed these ambitious new standards while providing outstanding flavor profiles that product developers and consumers are sure to embrace."
Flavor Producers, LLC, Valencia, Calif., offers a plant-based portfolio of ingredients, extracts and essences that optimize taste while allowing brands to feature transparency with flavor ingredient declaration. The company also developed a plant-based flavor carrier made from upcycled citrus peels.
"We are excited to partner with our customers given the challenges the industry has experienced with developing clean label plant-based or certified organic food and beverages," said Michael O'Neill, CEO of Flavor Producers. "These products require an extensive understanding of the raw material landscape, ongoing regulatory requirements and creative approaches in flavor development to provide both customization and agility."
FONA International offers a labeling solution for product developers to provide additional transparency when using natural flavors, said Jennifer Howell, director of regulatory innovation.
"Essentially, brands can call out the flavor component that matches the characterizing claim on the front of pack," Ms. Howell said. "So, for instance, if a customer is making a 'mint flavored cookie,' the flavor supplier can potentially call out 'mint extract' if it is used in the flavor. The brand, in turn, can call out the mint extract on the ingredient statement, in the correct descending order of predominance, of course …
"This solution does significantly limit your creativity, and there are many technical considerations."
The best long-term solution for the flavor industry is standing behind the technology and providing education, Ms. Howell added.
"Flavors are an essential part of an abundant, affordable, healthy food supply," she said. "One of the primary functions of flavors made by companies like ours is to standardize that experience so you can expect your delicious lemon-flavored cereal bar to taste the same each time you purchase it."