KANSAS CITY— Health and wellness has been a mainstay of consumer trend forecasts for years. While the specifics may have shifted from, for example, an emphasis on calorie control a decade ago to the perception of organic/natural as better-for-you five years ago to immune system health in 2020, consumers always have expressed an interest in improving their overall well-being.
The emphasis on health and wellness will continue in 2021. Whole Foods Market, Austin, Texas, a business unit of Amazon.com, Inc., predicts consumer interest in immune system health will intensify. Beyond 2021, companies will need to move beyond reducing the prevalence of "bad" ingredients in formulations and focus on incorporating more "good" ingredients, according to the report "The Food Company of 2050" from Lux Research. Lux predicted formulations that rely less on sugars and fats are expected to dominate, with an emphasis on protein and fiber contents to promote satiety and net reduced glycemic impacts.
"Companies seeking to survive the coming decades will need to focus product development efforts on 'better-for-you' products and specific performance-related ingredients," said Sara Olson, PhD, research director at Lux Research and an author of the report.
In early November, Tate & Lyle PLC, London, reported its financial results for the six-month period ended Sept. 30. The sales of healthy ingredients from the company's Food and Beverage Solutions business unit contributed positively to the results.
"Food and Beverage Solutions continues to perform well and benefit from consumers seeking healthier alternatives from their food and drink," said Nick Hampton, chief executive officer, during a Nov. 5 conference call with securities analysts to discuss the results. "Consumers are looking for more sugar- and calorie- reduced products, cleaner labels and more natural ingredients as well as improved texture and taste. There is also growing demand for more plant-based options and foods that build immunity and digestive health. This demand is expected to increase as COVID-19 focuses consumers and governments on the importance of diet and health."
Yet despite the near constant drumbeat of consumer interest in health and wellness, governnment data show the health and well-being of many adults in the United States is declining. The prevalence of obesity in the United States has risen from 30.5% of the adult population in 1999-2000 to 42.4% in 2017-18 (the latest data available), according to the Centers for Disease Control and Prevention, Atlanta. The same data show the prevalence of severe obesity, which the CDC defines as having a body mass index (BMI) 40 or higher, has risen to 9.2% from 4.7%. The CDC defines a "normal" BMI as within the range of 18.5 to 24.9.
As the incidence of adult obesity has risen so has the incidence of obesity-related conditions, including heart disease, stroke, type 2 diabetes and certain types of cancers. It is against this backdrop that the food and beverage industry as well as other ancillary businesses have targeted weight management and delivered product options and solutions to help consumers better manage their weight. A challenge manufacturers face is keeping pace with the head-spinning number of regimens consumers are following in their quest to control their weight.
"While weight management remains a concern for a large portion of the population, consumers are increasingly taking a more holistic view, prioritizing overall health over a number on the scale," said Pam Stauffer, global marketing programs manager for Cargill, Minneapolis. "That's not to say they've given up dieting. According to the International Food Information Council Foundation (IFIC), 4 in 10 Americans follow a specific diet or eating pattern, up from 38% in 2019. Intermittent fasting topped the list, followed by clean eating, ketogenic or high-fat and low-carb diets."
Adding to the challenge is the variety of ingredients consumers perceive as contributing to weight gain.
"Data from IFIC suggests that consumers are conflicted as to the calorie sources most likely to cause weight gain," Ms. Stauffer said. "Twenty-four percent blame sugar, 24% say carbohydrates, and 24% contend all sources are the same. The remaining consumers point to fats and proteins. Interestingly, consumers with a college degree are more likely to associate calories from sugar with weight gain.
"On the other side of the coin, proteins — especially plant proteins — and fibers can play outsized roles in the weight management space. Many consumers believe protein helps them feel full longer versus options higher in carbohydrates, an idea reinforced by trendy diets, which also emphasize protein consumption. Plant proteins are especially popular today, with pea protein emerging as a consumer and formulator favorite."
Delving into digestive health
Researchers continue to investigate the link between overall individual health and wellness and digestive health. The potential link has led some companies to predict digestive health will continue to trend as a topic of interest among consumers and invest in learning more about specific benefits and developing products that may capitalize on those benefits.
Through its OutsideVoice consumer insights platform, Archer Daniels Midland Co., Chicago, identified gut health specifically related to the gut microbiome as one of five consumer trends to emerge in 2021.
The gut microbiome is another gateway to wellness, according to ADM. A quarter of global consumers suffer from digestive health issues, and half said it has a moderate to severe impact on their overall health, ADM found.
Products targeting the microbiome may address issues relating to weight management, immune support and emotional well-being, providing opportunities for functional solutions like prebiotics, probiotics and postbiotics. Postbiotics are the metabolic byproducts of probiotics that are excreted into the digestive tract. The compounds are believed to exert a beneficial effect on the body.
"Gut microbiome-supporting solutions like prebiotic fiber, probiotics and postbiotics can help with weight management in several different ways," said Janice Rueda, PhD, vice president of nutrition science business development for ADM. "Prebiotic fiber not only nourishes gut microbes that are associated with leanness but may also increase feelings of satiety after a meal.
"Shoppers are starting to actively seek out these functional ingredients as they become more aware of the potential influence the gut microbiome can have on their holistic wellness. We also find that nearly 40% of consumers are interested in using functional foods and beverages to aid their digestion. People are gravitating toward microbiome-supporting ingredients in convenient food and beverage formats to fit their lifestyles."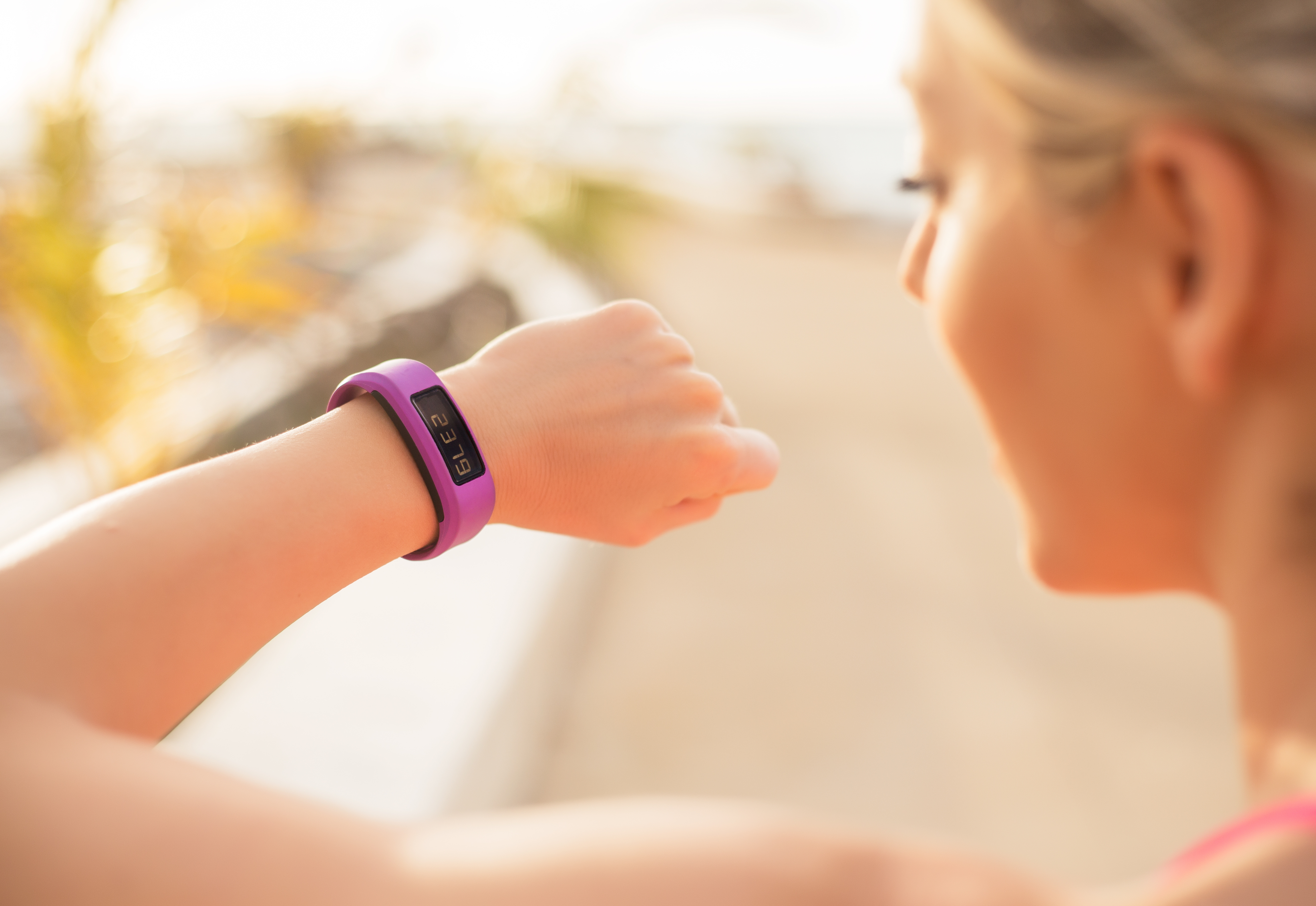 ADM recently introduced the ingredient HT-BPL1, a postbiotic made by heat treating the company's BPL1 probiotic.
"Since postbiotics like HT-BPL1 do not contain living microorganisms, they retain stability during harsh processing conditions, making it possible to incorporate them into a wide variety of food and beverage applications that would be otherwise unsuitable for probiotic inclusion," Dr. Rueda said. "Using HT-BPL1 in functional foods and beverages meets consumer demand for customized, convenient options that support weight management goals."
Adding to the complexity around the subject of weight management is the trend of personalization that allows people to learn what solutions may be the most beneficial for their age and lifestyle.
"A great example is the growing popularity of mobile health monitoring devices and apps," Ms. Stauffer said. "Nearly one in five Americans report using one of these tools and two-thirds of those who do say it has prompted them to embrace healthier lifestyle choices. It's one of the ways consumers are taking charge of their health — after all, two-thirds of global consumers believe they have a great deal of control over their future health. For brands, this interest in a more personalized, self-directed approach to health suggests an opportunity to develop customizable product offerings based on lifestyles, life stages, and individual needs and priorities."