SANTA ROSA, CALIF. – At four production facilities, hundreds of Amy's Kitchen employees are rolling burritos and stretching pizza crusts by hand, crafting batches of tofu from scratch, and stirring and slow-simmering sauces. The company compares its manufacturing plants to "a big restaurant kitchen, with bigger pots."
It's an unusual approach for a business with the size and scale of Amy's, a privately held, family-owned company with $600 million in annual sales. Today regarded as titans of the natural foods industry, Andy and Rachel Berliner founded Amy's Kitchen in 1987. The Petaluma, Calif.-based company's portfolio includes frozen entrees, bowls, pizzas and burritos, canned organic soups and beans, salsa, pasta sauce and candy. All products are vegetarian and certified organic or made with organic ingredients.
"Our secret sauce, so to speak, is to do something old-fashioned, which is to make food just the way you make it in your home, and do it in large quantities," said Mr. Berliner during an interview in October. "And people don't seem to be doing that still today."
The humble beginning
Before there was Amy's Kitchen, there was Amy, born just months before the business that bears her name.
Near the end of her pregnancy, Ms. Berliner was advised to stay off her feet and unable to shop or cook, so her husband scanned the aisles of the local natural grocery store for prepared vegetarian meals made with organic ingredients.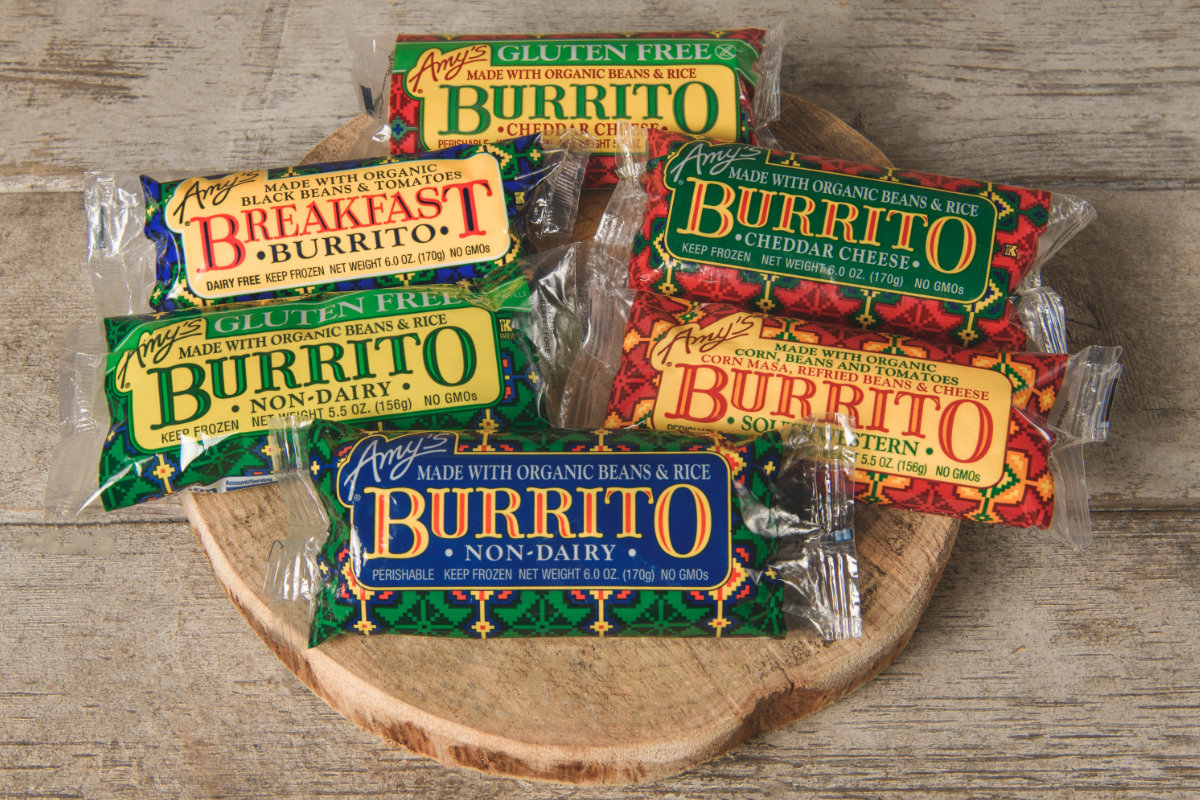 "We tried some stuff, and it was horrible, and it wasn't organic, either," Mr. Berliner recalled. "We felt there had to be other people like us who wanted to get convenient foods in natural foods stores, and we didn't want any preservatives or conventional vegetables, chemicals or additives."
As a young girl, Ms. Berliner tended to her family's organic vegetable garden in Compton, Calif. Her Chicago-native husband adopted an organic diet after relocating to California. Both had committed to avoiding eating meat long before plant-based eating became the burgeoning movement it is today.
The family also had roots in the food business. Mr. Berliner previously owned and sold an herbal tea brand. His brother, Bill, opened the Old Chicago Pizza restaurant in Petaluma. Their father produced chocolates and caramels for a department store in Chicago.
"The motivation in the beginning was to provide this convenient, organic vegetarian food because it wasn't in the marketplace," Ms. Berliner said.
The first creation was a vegetable pot pie, a meatless take on the popular Swanson's offering. That December, while their infant daughter slept nearby, the Berliners whipped up batches in their home kitchen with help from a few family members. Ms. Berliner's mother, Eleanor Goodman, developed the recipe and later encouraged the couple to name the fledgling business after the newest addition to the family.
The following March, the Berliners mounted a small booth at Natural Products Expo West in Anaheim, Calif., offering samples of a nearly finished prototype while nurturing four-month-old Amy.
"The pot pie wasn't even fully developed at that time," Mr. Berliner said. "We worked on the sauce recipe at Rachel's friend's house where we were staying. I think it was the concept more than the taste at that time. People just loved the idea."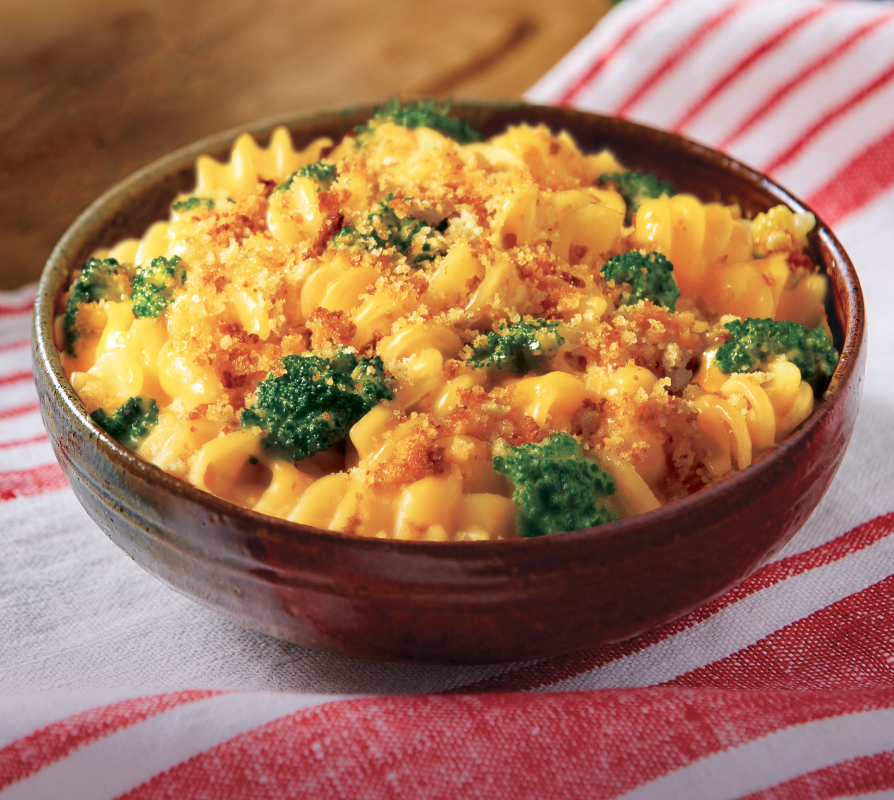 The Berliners began receiving orders from small natural grocers nationwide. By June, the pair opened a production facility in Sonoma County to keep pace with demand.
Ensuring an adequate supply of organic ingredients quickly became a challenge. The company cultivated partnerships with dozens of small farms, planting the seeds for the now $50 billion organic industry before a national certification existed. The Berliners, along with other industry leaders, advocated to create an organic standard in 1990 and worked with the US Department of Agriculture in the following years to bring the program to life.
Today, Amy's purchases more than 122 million lbs of organic produce each year, including 18 million lbs of organic tomatoes, 19 million lbs of organic onions, and 5.5 million lbs of organic carrots.
"Amy's is unique in that we're, as far as I know, just about the only brand that uses primarily organic ingredients," Mr. Berliner said. "Lots of brands are doing natural and non-GMO, but not organic. Some started it and then backed away when they realized the cost and the complexity of it."
Over time, the company expanded its product assortment into new aisles of the supermarket. Handwritten letters poured in from fans of the brand, including pleas from parents of children with food allergies, prompting Ms. Berliner to direct the company chef to develop formulations for frozen pasta and pizza without wheat or dairy. In 2001, Amy's debuted gluten-free macaroni and cheese, years ahead of broader marketplace demand for such a product. Today the company produces dozens of offerings catering to consumers with special dietary needs.
Amy's frozen meals span a variety of global cuisines, including Thai Stir-Fry, Indian Palak Paneer, Spaghetti Italiano and Enchilada Verde, inspired by recipes from restaurant chefs or friends. Ms. Berliner, who has a discerning palate, was designated the company's "official taster." Many of Amy's entrees may be traced to a beloved dish she sampled while traveling, from dumplings in Singapore to a stuffed delicata squash in Scottsdale, Ariz.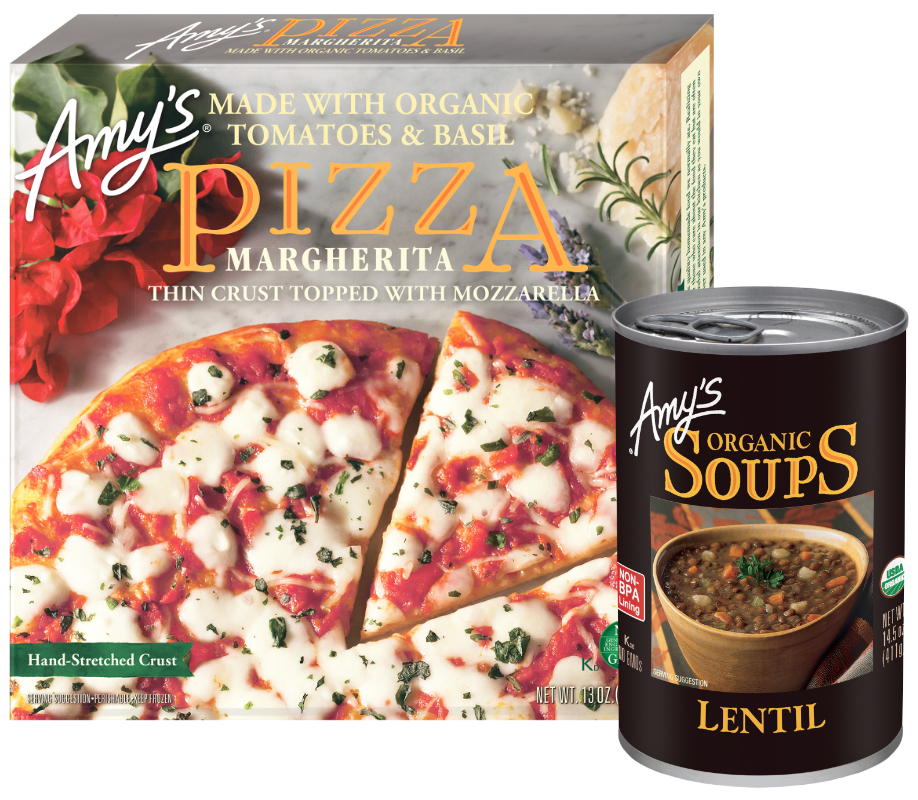 "We try to do everything authentic, whether it's Italian, Mexican, Indian or American," Mr. Berliner said. "We get consumer letters from Indian families that say, 'I really don't like Indian restaurant food, but I love your food because it tastes like what my mother made.'"
Product development is typically guided by taste and instinct, but often challenged by the company's demanding ingredient standards.
"It took us five years to grow tomatillos for our verde sauce because we tasted it first in Mexico and then tried to grow them in California, and it never worked until we finally got someone to grow them in Mexico for us," Mr. Berliner said. "We don't come out with something until it's right."
The attention to quality carries into the manufacturing processes at Amy's production facilities. A new plant in Goshen, NY, is scheduled to become operational in 2022.
"If something is really compromised by using machines, then we are stuck with doing things by hand," Ms. Berliner said. "We have a lot of employees."
The new frontier
After 27 years in the packaged foods industry, the founders of Amy's Kitchen opened the first Amy's Drive Thru restaurant in Rohnert Park, Calif., in 2015.
Modeled after a classic fast-food restaurant, the concept offers a mostly organic, all-vegetarian menu of burgers, milkshakes, fries, burritos, pizza, macaroni and cheese, salads and chili bowls, with many gluten-free and non-dairy options.
"When we started we got a lot of negative feedback from people in the natural food industry who had tried it before and said it's never going to work," Mr. Berliner said. "It has worked beautifully. We're a block from In-N-Out. We're across the street from Chick-fil-A. And the first day we opened, the line was around the block."
Two other locations have since opened, one in Corte Madera, Calif., and the other inside the San Francisco International Airport. Each restaurant employs more than 100 workers, who are trained to understand various food allergies and prepare orders accordingly. The restaurants also benefit from Amy's supply chain for organic ingredients.
The company plans to open more Amy's Drive Thru restaurants, likely near its manufacturing facilities in Oregon, California, Idaho and New York.
"It could get much bigger," Mr. Berliner said. "I imagine there could be hundreds, a thousand locations…"
His wife interjected, "If someone wants to take it over after we're gone."
She mused about the timing of the company's entry into the restaurant business.
"It's a funny thing to start a new business at our age," Ms. Berliner said. "My friends are all retiring, and then we start this new business with Amy's Drive Thru."
The next chapter
Over the years, Amy's has received and rejected numerous takeover bids from multinational food companies. The founders often credit the company's success to remaining family-owned and unhindered by the opinions of shareholders.
"Being a family business, we can do the right thing, and it works out for us," Ms. Berliner said. "We don't think, 'How much money are we going to make this month?' or 'Is this product going to make money for us?'
"What we think first is, 'Is this a good product? Is this going to serve our customers? Are we going to help people?'"
"What we think first is, 'Is this a good product? Is this going to serve our customers? Are we going to help people?'" – Rachel Berliner, Amy's Kitchen
Amy Berliner and her husband, Jace Ricafrente, have a four-year-old son, Malachi, who, according to his grandfather, "already thinks he's the boss." But, in reality, the future of the 33-year-old business remains somewhat unclear.
"Amy doesn't want to run the business," Mr. Berliner said. "But she's involved in critical decisions, and she has shifted the focus of the company much stronger into sustainability and feels that it's corporations that can make a big difference in making the world better.
"But we don't actually know. We're still happy. We're still enjoying it. We don't need to sell."
Mr. Berliner led the company as chief executive officer until recently. This past August, he handed the reins to Xavier Unkovic, a 25-year veteran of Mars, Inc., who joined Amy's as president three years ago.
At the time of his promotion, Mr. Berliner applauded Mr. Unkovic's leadership and guidance in ensuring employee safety and continued production during the coronavirus pandemic. Safety procedures were introduced early at the company's production facilities. Personal protective equipment was distributed, and high-risk employees, including those 65 and older, were encouraged to stay at home and continue to receive full pay.
Meanwhile, as shoppers began hoarding in the early phases of the outbreak, Amy's packaged food sales increased substantially, with canned soups up triple digits and frozen foods up high double digits. The company has since set up a small plant in San Jose, Calif., to accommodate the surging demand.
"We were expecting the spike to slow down, and it did, but we are still at a level of growth we've never experienced before with the size of the business we have today," Mr. Unkovic said. "We had to change completely our product portfolio and reduce the number of SKUs (stock-keeping units) we were making at a very early stage… We made sure we were keeping products that are gluten-free in our assortment, products that are vegan or soy-free, light in sodium, lactose-free and dairy-free, because part of the essence of Amy's is to offer multiple choices when it comes to dietary needs.
"Those are the decisions that a family-owned business can make."
The Berliner family's values and environmental stewardship attracted Mr. Unkovic to the company. Preserving the legacy, humanity and integrity at the heart of Amy's defines his task ahead.
"When I joined Amy's, it was with a great deal of respect for the past and belief also that there's a secret recipe or a secret sauce that needed to be kept," he said. "This founder mentality and the purpose of Amy's, the values of Amy's, are very, very essential to the future of Amy's.
"For me, it was about helping Andy and Rachel continue to keep their beautiful dream alive, knowing the company was getting bigger and the scale was driving some challenges."
Others in the industry have recognized the Berliners' contributions to the market, helping to spark a frozen food renaissance in recent years and forging a bright future for organic foods.
"Amy's Kitchen is one of the pioneers and trailblazers of today's robust organic industry." – Laura Batcha, The Organic Trade Association
"Amy's Kitchen is one of the pioneers and trailblazers of today's robust organic industry," said Laura Batcha, CEO and executive director of the Organic Trade Association. "The fact that their products have always been delicious garnered devoted customers everywhere, gained widespread recognition for what was then a 'niche' food category and marked a significant step forward for the entire organic industry. It helped set the bar for organic and is an iconic example of how organic businesses do good by doing good."
Ms. Berliner still reads and relishes the letters her company receives from consumers. The messages inspire her to continue writing the next chapter of Amy's.
"The love that they send to us about how much they appreciate us and how much of a difference that's made for them, that keeps me going," she said. "I think the connection with the people who eat our food has been such an inspiration and a motivating force to continue."