SAN FRANCISCO — Eat Just, Inc. has joined forces with Cuisine Solutions, Inc., a manufacturer and distributor of sous vide foods, to launch Just Egg Sous Vide Bites.
The plant-based bites are cooked using the French sous vide method in which food is vacuum-sealed and slow-cooked in water at precise temperatures. Just Egg Sous Vide Bites are made with mung bean protein and are cholesterol-free, egg-free, dairy-free and non-GMO. Featuring 9 to 13 grams of protein per serving, the bites come in four flavors inspired by regional cuisines and whole plants.
The America variety contains roasted potato, dill, chives, red bell pepper and black pepper.
The India bites combine curry, broccoli, cauliflower, coconut milk and lemongrass.
The Japan flavor features portobello mushrooms, yams, togarashi, soy and tamari.
The Mexico variety is made with roast poblanos, chipotle chile powder, black beans, corn and lime.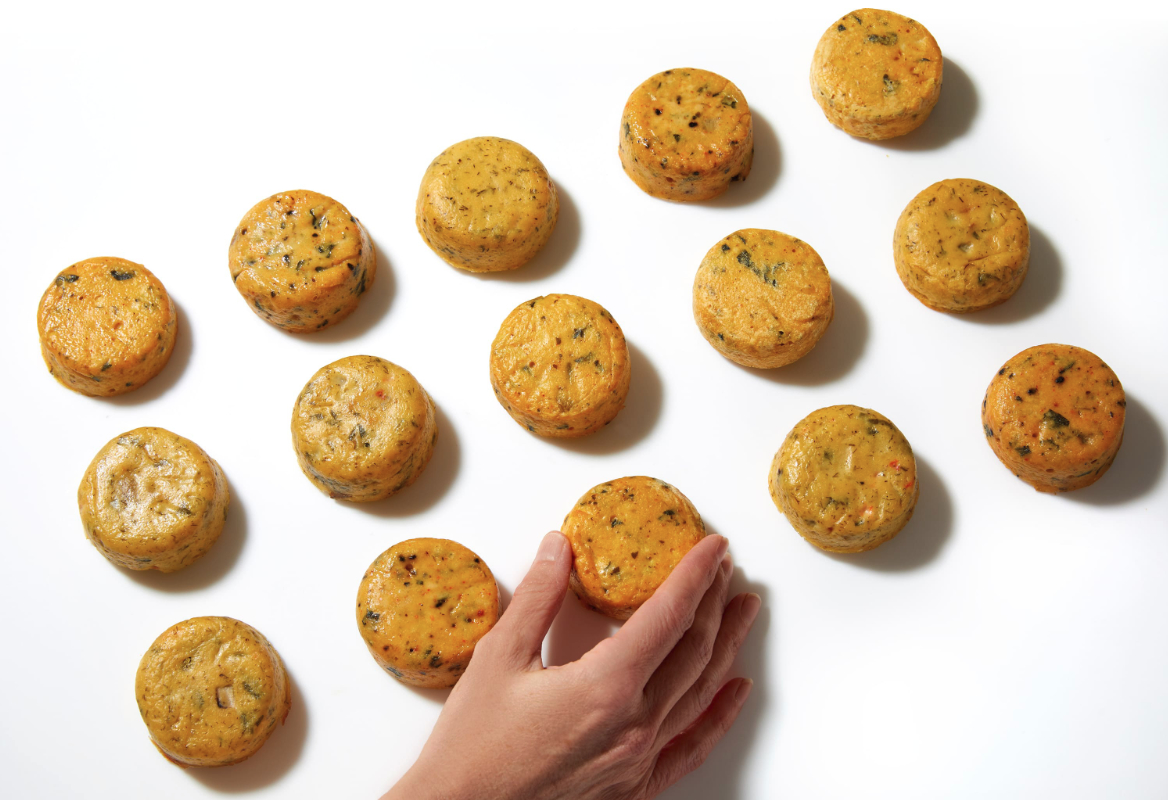 Additionally, Just Egg Sous Vide Bites are made with ingredients that use less water and land and emit less CO2e than animal sources, according to the company.
"Josh (Tetrick, co-founder and chief executive officer of Eat Just)'s vision for the future of plant-based food is extremely inspirational and also very much aligned with Cuisine Solutions' vision — both organizations seek to impact and revolutionize the food industry on a daily basis, which is what makes this such a natural partnership," said Felipe Hasselmann, president and CEO of Cuisine Solutions. "There are very few food companies in the world that could match the culinary innovation capabilities of Cuisine Solutions R&D. Eat Just has this same DNA when it comes to being open to forward-thinking, innovative ideas and developments. We are extremely excited to start supplying customers with the best sous vide egg bites in the market made with the best plant-based eggs."
Just Egg Sous Vide Bites will be available in boxes of four beginning in March.
Sous vide egg bites have been burgeoning in popularity in both retail and foodservice since Starbucks began selling them in early 2017. Since then, companies including Organic Valley, Nestle, Valley Fine Foods and Butterball have introduced their own iterations.