CHICAGO — We eat with our eyes. And, as consumers increasingly seek out minimally processed foods, the presence of whole food ingredients for appearance, flavor and even nutrition adds value and differentiates in the crowded meat and poultry marketplace.
"Inclusions in meat and poultry can boost flavor and capture consumer interest," said Kate Leahy, spokesperson with Sunsweet Ingredients, Yuba City, Calif. "Fruit is a natural fit, especially with pork and chicken, because the sweetness plays up the savory, subtle flavors of the meat. These days, adding inclusions is also a way to get creative with blended-meat products."
Jeannie Swedberg, director of customer development and marketing with Tree Top Inc., Selah, Wash., said, "Inclusions pose the simplest and easiest way to create line extensions with either unique and trendy or comforting flavors to suit the consumer palate."
Inclusions need to be authentic and real. This allows for a short ingredient list. Dried formats, especially fruits, vegetables and herbs, are often the best option to prevent color issues or moisture migration into formed meat products, such as sausages, patties and meatballs.
Fruit inclusions, such as apple, cherries, apricots, plums and pineapple, pair well with sausage, smoked meats and plant-based meat alternatives, according to Doug Westers, director of product development at Tree Top. The natural acidity of fruit complements the fat content while adding sweetness, color and texture.
Gilbert's Craft Sausages, Wheaton, Ill., adds inclusions to its all-natural chicken sausages for a few reasons, according to Chris Salm, founder and chief executive officer.
"Number one, we view sausage as a culinary blank slate, and inclusions make for more flavorful, unique products," he said. "Inclusions also serve a functional purpose by adding texture and moisture to the sausage, which helps given the reduced-fat content of skinless chicken versus a pork or beef product. Third, our inclusions often help our products serve our consumers' dietary needs by adding fruit or vegetable elements to the sausage as well as keeping the fat content as low as possible."
The Caprese variety includes mozzarella, basil and sun-dried tomatoes. Aloha is made with real pineapple pieces, ginger and brown sugar.
"Our fig and feta chicken sausage is just that," Salm said. "It's made with real feta cheese curds and dried fig pieces."
All Gilbert's Craft Sausages are fully cooked using sous vide technology and are ready to eat. This process keeps the individually wrapped links fresh in the fridge.
"We view sausage as a culinary blank slate, and inclusions make for more flavorful, unique products." 

— Chris Salm, Gilbert's Craft Sausages
"Given the increased interest in plant-based and reduced-meat diets, we've also experimented with significantly increasing the vegetable inclusions in our products and have tried some truly unique recipes," Salm said. "We've developed some really fantastic products with very appealing macronutrient profiles, but at the same time unique items can often be a tough sell to mainstream consumers.
"Really ramping up inclusions like chickpeas, black beans and artichokes can make some great-tasting products, but our survey work indicates those ingredients can also be quite polarizing," Salm said. "It's a delicate balance between creating products we personally find very interesting and making sure there's enough commercial viability."
Diced, shredded and even julienned vegetables work well in most formed meat products, as well as hydrated grains, including barley, oats and quinoa. In fact, the addition of these whole food ingredients plays a prominent role in the plant-based movement. They can be used to create blended products that appeal to the growing flexitarian demographic.
Transparency factor
Applegate, a Hormel Foods Corp. subsidiary based in Bridgewater, NJ, now offers Applegate Well Carved, a new brand designed to satisfy conscientious consumers who are being mindful of their meat intake and its nutritional, ethical and environmental impact. The chef-crafted line features burgers and meatballs and combines meat with whole organic vegetables, legumes and grains. All products boast a transparent ingredient list, avoiding the many questionable ingredients found in heavily processed plant-based protein alternatives, according to the company. The grass-fed organic beef burger is made with cauliflower, spinach, lentils and butternut squash. The organic turkey burger includes sweet potato, great northern bean, kale and roasted onion. The organic Asian-style pork meatballs are made with brown rice, green onion, carrot and parsley, while the organic Mediterranean-style turkey meatball is made with lentils, feta cheese and spinach.
Heat-and-eat meat and poultry products also benefit from accentuating inclusions. Whole food ingredient integrity is critical for sensory effects.
"In the culinary world, we add inclusions mostly for flavor and texture," said Hernan Angarita, culinary innovation and applications manager at Kerry Taste & Nutrition, Beloit, Wis. "On the flavor realm, ingredients such as scallions, garlic and a variety of chilis impart a strong flavor without having to use a lot. Other inclusions such as parsley and onion can be complementary to a profile and they will work with the main herbs, spices and flavorful ingredients to merge and build complexity."
Think of preparations such as kefta kabob, where a blend of garlic, spices and herbs builds the identity of the dish. A slight tweak of the balance of these inclusions changes that identity.
"Will you make Moroccan kefta or a Turkish kefta?" Angarita asked. "Examples like this exist across the world, especially when talking about forcemeats or formed ground meat products."
He provided the example of morcilla, which is known as blood sausage in the United States. It appears in almost every culture, but with varying inclusions.
"In Spain, the most common is the morcilla de Burgos, which has rice and onions for inclusions, but if you cross the Atlantic Ocean to Puerto Rico, morcilla is made with rice, garlic, cilantro and cubanelle peppers," Angarita said. "The addition of these inclusions to meats and other products define the flavors, ways of eating and culture of a region."
On the texture side, inclusion selection is more complex. Larger particulates are typically required for full impact.
"Take Argentinian matambre, for example," Angarita said. "It uses highly flavorful ingredients such as garlic, cilantro, parsley and chili flakes to impart the identity of the region, but it kicks it up a notch by adding julienned peppers and diced hard boiled eggs. Roll all these delightful ingredients on an extended piece of flank steak, tie it up, grill it and slice it to get a truly unique eating experience."
Zak Otto, senior research and development manager, Wixon, St. Francis, Wis., said, "Adding cheddar cheese dices and bacon bits to a burger creates a textural and flavor experience you cannot achieve with the addition of flavor alone."
The meat snack category, which includes bars, chews, jerky and sticks, may benefit from whole food ingredients, too. Herbs may be applied topically to whole muscle via a marinade prior to drying. Comminuted products allow for the addition of bits and pieces prior to formation.
Pineapple pork is the latest flavor creation from Country Archer Jerky Co., San Bernardino, Calif. With zero grams of sugar, the flavor is reminiscent of a tropical vacation, as it contains bits of real pineapple you can taste and see in every bite.
Inclusions may be used to add value and upgrade meat and poultry. But don't go overboard.
"With most inclusions, there is a diminishing return to their addition," Otto said. "The value or function of an added ingredient will have a high point where it performs best and adding more does not necessarily equate to the product being 'better.' The addition of too much cheese or veggies in a sausage would start to negatively affect the texture of the product."
Salm said, "We have found some limitations with moisture migration with certain ingredients, but there's usually a workaround. Often, fresh or individually quick-frozen ingredients need to be swapped out for dried ingredients, or you could wind up with some mushy inclusions. For us, it's a lot of trial and error to find the ingredients that perform the best."
Extra benefits
Formulators can put inclusions to work in meat and poultry. In addition to providing sensorial benefits, some whole food ingredients may assist with quality, shelf life and food safety.
"Some inclusions, like dried plums, offer functional qualities, such as moisture retention, caramelization and tangy sweetness," Leahy said. "Prunes have long been used in classic German-style sausages. Prune bits can soften and dissolve when emulsified into sausages while diced prunes will hold their shape when mixed in.
"Diced prunes can also be blended with other fruits to add a sweet background flavor," Leahy said. "They also accentuate ingredients like cranberries and blueberries."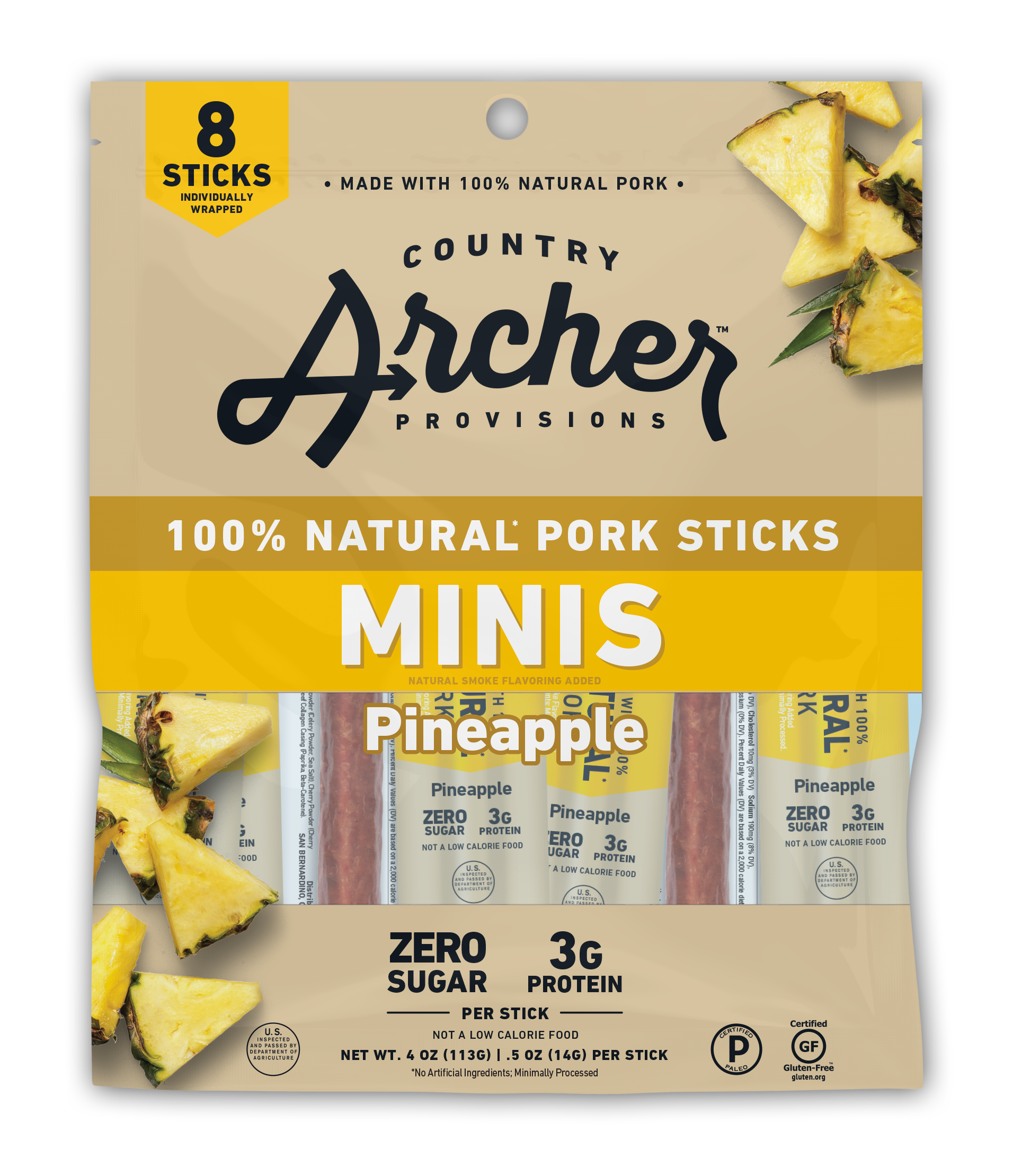 Naturally dried fruits have no added sugar. They typically take on a pleasant, subtly chewy texture when used as inclusions. Most vegetable pieces function similarly. In some instances, it's beneficial to use fabricated fruit and vegetable bits.
"Prune bits, for example, are made from dicing a paste made of prunes and are more uniform in texture," Leahy said.
Swedberg said, "Apple bits have paired with chicken sausages for well over a decade now, providing quality as a well-recognized comfort food flavor pairing for many consumers. Apple bits may help reduce typical fat levels found in prepared sausages, while maintaining the anticipated moisture levels, juiciness and flavor."
Breadcrumbs may be mixed with herbs and spices, as well as nuts and seeds, and used as a covering for nuggets and stuffed meats. Rolled and stuffed meat products may benefit from the use of some type of starch, like breadcrumbs or rice, to help keep the filling in place.
Kerry has a wide array of crumb-type inclusions that are optimized for water absorption in meat products. Gluten-free options are available. The company also offers cinnamon and maple nuggets, which can be added to breakfast sausage to create a pocket of flavor within the meat block.
"Add a grain to burgers – quinoa, millet, bulgur or oats – for texture," said Lynne Foster, manager and chef, Givaudan Flavors Corp., Cincinnati. "Vegetables and legumes provide moisture in addition to nutrient benefits, such as fiber."
Givaudan has created prototypes such as a Mediterranean-style burger with tomato powder, red bell pepper puree, diced black olives and Herb de Provence seasoning blend.
"Try a fajita concept with diced red and green bell peppers, chipotle puree and fire-roasted jalapeno puree," Foster said. "Any ground meat works, with 75% meat and 25% other ingredients being a good target. Blends can also be formed into balls and loaves."
Angarita said, "The best part of playing with inclusions is, most of the time, texture works in harmony with flavors. To make a dish more exciting is to break the paradigm of its eating experience. This is why we add inclusions to meats, to evoke regionality and a flair that change the way you perceive it."