ATLANTA – The Coca-Cola Co. remains constrained by limits placed on consumer away-from-home beverage consumption. When regions around the world began opening, the company's performance picked up, but when the spread of COVID-19 accelerated, demand slowed.
"In North America, away-from-home volumes were impacted by multiple states restricting bars and banning indoor dining," said James Robert B. Quincey, chairman and chief executive officer on Feb. 10, during a conference call to discuss fourth-quarter and full-year financial results.
Net income for the fourth quarter ended Dec. 31, 2020, fell 29% to $1.46 billion, equal to 34¢ per share on the common stock.
Quarterly sales fell 5% to $8.61 billion.
"While our overall market share performance continued to be impacted by channel mix as our higher share away-from-home business remains pressured, we did gain underlying value share in both at-home and away-from-home channels," Mr. Quincey said. "We are poised to emerge stronger in both channels due to our actions to support customers and to ensure seamless execution from a supply chain perspective."
Net income for fiscal 2020 fell 13% to $7.45 billion, equal to $1.80 per share. Sales fell 11% to $33.01 billion.
The company expects to continue to face headwinds during the first half of fiscal 2021, as the vaccination process continues at an uneven pace in different regions around the world.
"It's clear that the pace and availability of vaccines will look different around the world and therefore, we'll likely see some level of asynchronous recovery depending both on vaccine distribution and other macroeconomic factors," Mr. Quincey said. "Amidst this backdrop, we will ensure that the system remains flexible to adjust for near-term uncertainties, while at the same time, continue to push forward on initiatives we have championed to emerge stronger." 
John Murphy, chief financial officer, added, "As we begin to see prospects for recovery later in 2021, driven by vaccination and consumers returning to many of their previous routines of socializing, work and travel, our focus will be on converting top-line growth to maximize returns. We currently expect organic revenue percentage growth of high single-digits and comparable earnings per share percentage growth of high single to low double-digits versus 2020.
"While we're confident we will see recovery this year and expect to deliver 2021 earnings that are at or above 2019 levels, we've provided a wider range than usual to account for lingering uncertainty in the near term as well as the potential for the acceleration to be asynchronous in nature."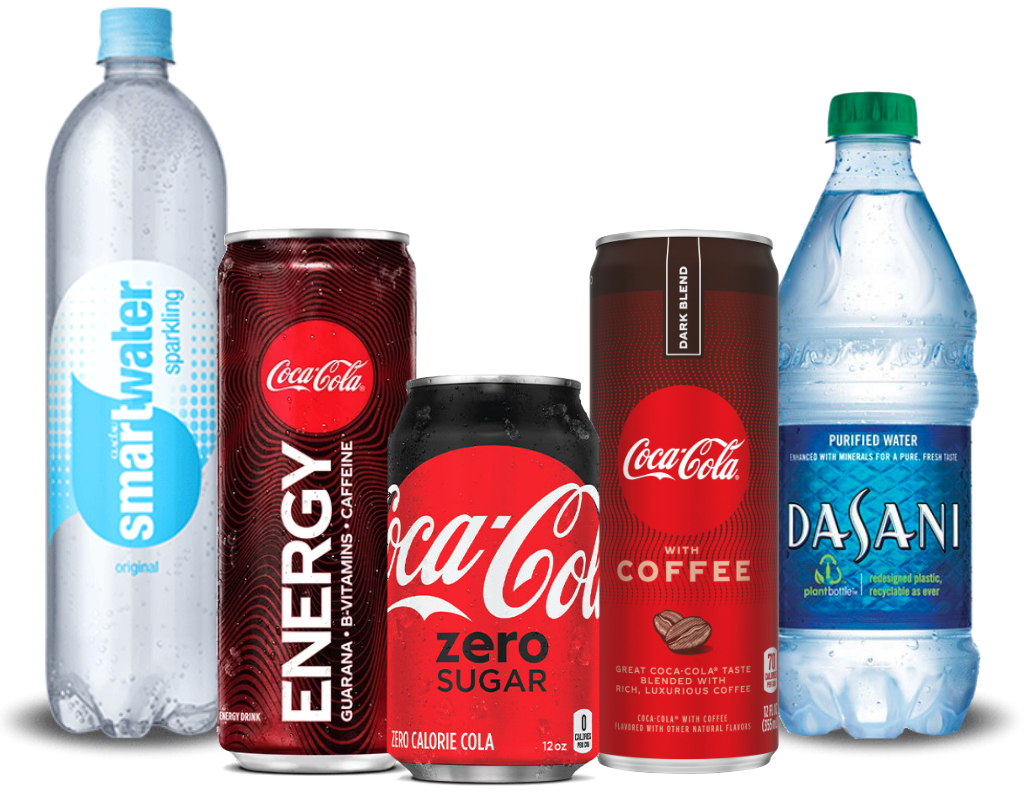 Fiscal 2021 North American innovation initiatives include a refresh of the Coke Zero Sugar brand, a relaunch of Coke Energy and the introduction of 100% recycled PET bottles under the smartwater and Dasani brands as well as the roll out of a 13.2-oz 100% recycled bottle for the trademark Coke brand.
The Coca-Cola Co. began a portfolio streamlining initiative earlier this year. Brands either sold or discontinued include Zico coconut water, Tab and Odwalla.
An analyst participating in the call asked Mr. Quincey how the company is balancing streamlining the portfolio without stifling innovation in fiscal 2021.
"We're looking actually for innovation to continue where it was in '18 and '19 in terms of playing an important role in driving consumer engagement, interest to customers, and therefore, revenue growth and on to profitability," he said. "And, so, this is very much about finding a way to be able to identify the biggest bets within the innovation pipeline, understanding that there's still going to be a very important role for experimentation. There's just no way of knowing from the outset, no matter what one might think from a personal point of view as to which ones are going to be the absolute best going forward."
In addition to the portfolio review, Coca-Cola has reviewed its innovation process and sought areas of improvement.
"We had looked at our innovation pipeline and, while we have done a lot, we had some inefficiency in it," Mr. Quincey said. "So, we're driving for greater impact, which we were able to achieve in 2020 and that we will get again in 2021.
"We'll continue to learn more as we go through 2021. But none of this rationalization of the portfolio is about stifling (innovation). Quite the contrary. It's about, if you like, clearing away the least successful so there's more room for the most successful and for the next generation of innovation."