WESTMINSTER, COLO. – Niman Ranch is blending two breakfast protein staples in its new Smoked Bacon Uncured Breakfast Sausage links, made with the brand's applewood smoked bacon.
"As bacon sales continue to soar and breakfast takes on new importance with virtual work and school, we made the decision to expand the only way we knew how: more bacon in more products," said Drew Calvert, vice president of prepared pork at Niman Ranch, a subsidiary of Perdue Farms. "The flavor profile is excellent, and we're thrilled to offer an exciting new way to enjoy bacon."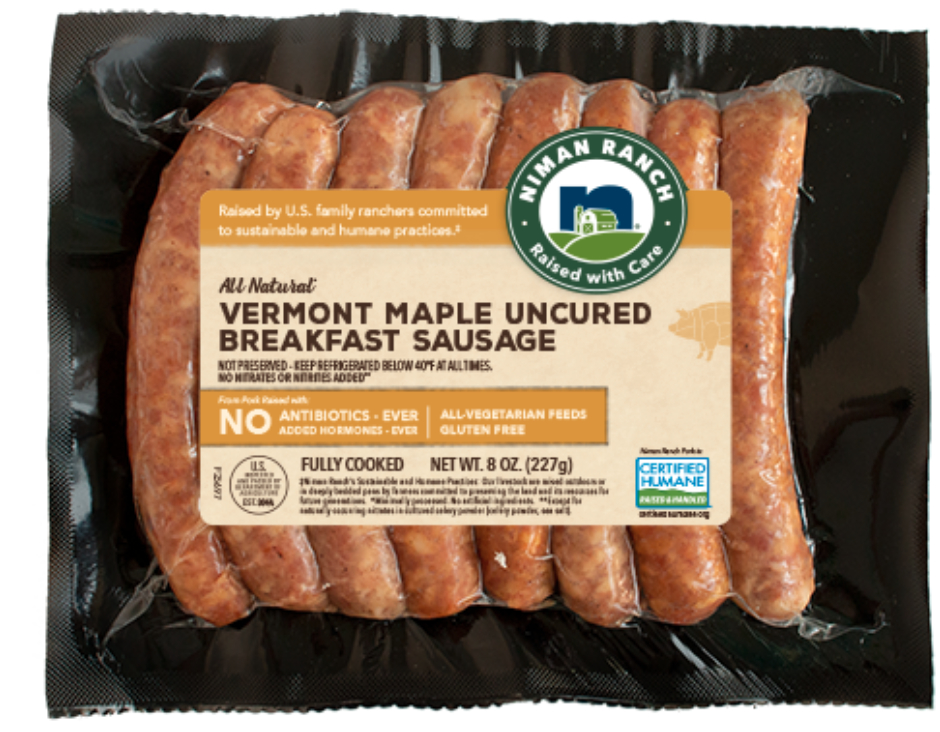 In addition to the bacon links, Niman Ranch also is introducing Vermont Maple Uncured Breakfast Sausage. The protein is made with pork, Vermont maple syrup, maple sugar, sea salt, spices and cultured celery powder in a lamb casing. Each two-link serving contains 180 calories, 8 grams of protein and 14 grams of fat.
Both fully cooked breakfast sausage varieties are gluten-free and can be cooked in five minutes. The products are made from Certified Humane meat sourced from small, independent family farms and ranchers.