KANSAS CITY — A colors wish list for formulators may read like this: naturally sourced bright and bold colors that never fade throughout the finished product's shelf life. In today's food industry, such a wish may be within reach.
"Just working with natural colors instead of synthetics is a great way to attain bold and bright colors while maintaining a clean label," said Connie Sandusky, PhD, global marketing director for DDW, The Color House, Louisville, Ky. "Many developers think they have to sacrifice vibrancy for a simple label, and that just isn't the case. It's all about knowing when and where to use certain colors for maximum vibrancy, and that's what we are here to help them with. And natural colors come with labels like 'fruit/vegetable juice for color' or 'color: beta-carotene,' which are easily understood and accepted by consumers."
MarketsandMarkets, Northbrook, Ill., forecasts the global market for naturally sourced food colors and flavors ingredients, which was estimated at $5 billion in 2021, will have a compound annual growth rate of 5.4% and reach $6.8 billion by 2026.
Research from FMCG Gurus, a market research company based in St. Albans, United Kingdom, showed 56% of consumers worldwide like their food to have bright and intense colors, said Jeannette O'Brien, vice president for GNT USA, Tarrytown, NY.
"But, with shoppers more conscious about artificial ingredients after the pandemic, it's essential eye-catching colors come from a trustworthy source," she said.
Bold colors may convey certain qualities in food and beverage categories, said Emina Goodman, senior director, colors, for Chicago-based ADM.
"For instance, bright green is associated with freshness and plant-based ingredients like mint, peas or soybeans," she said. "Yellow can signal feelings of happiness or health as it can be derived from turmeric, a rich yellow spice, which has components associated with potential effects on inflammation. Orange can also signal health as it's closely associated with citrus fruits that may have vitamin C and antioxidants believed to support immune function.
"Vivid blue and purple can also draw consumers in, especially if they are derived from berries like elderberry, which can enhance color and flavor while also signaling potential benefits of antioxidants."
GNT USA offers Exberry colors formulators may use to achieve vivid shades comparable to synthetic colors in most applications, Ms. O'Brien said, adding the Exberry colors will outlast a product's shelf life in a vast majority of applications when formulated correctly.
"They're made from edible fruit, vegetables and plants using physical processing methods and based on the principle of coloring food with food," she said. "They can be declared on product labels as 'fruit and/or vegetable juice (color)' or 'spirulina extract (color),' so they're very straightforward for shoppers to understand."
Shelf life connections
Shelf life, color selection and label claims are all connected, Dr. Sandusky said.
"If you want to offer a beverage that is fortified with a daily dose of vitamin C for example, it makes a lot more sense to make this an orange color rather than a red one," she said. "Technical teams understand that vitamin C stabilizes carotenoids (yellow/orange colors) while it has a negative effect on anthocyanins (red colors). All products have limitations. So, you have to be thoughtful about how you formulate, process and package."
Ms. O'Brien said using the right raw materials and understanding how ingredients may interact are two ways to ensure optimal performance throughout a product's shelf life. Other ways to improve color retention include the use of opaque and air-tight packaging, cool and dark storage conditions, the addition of antioxidants, and a higher color dosage.
Individually quick-frozen (IQF) fruits are another option.
"Because real fruit is the primary indicator of quality, freshness and well-being, and freeze-dried fruit is the closest to fresh while having a long shelf life, more manufacturers are looking to freeze-dried ingredients as an ideal solution for creating vibrant color with a clean label," said Nathaly Baroud, south Europe sales manager for Chaucer Foods.
The freeze-drying process preserves the shape, color and flavor of fruits and vegetables along with their nutrients, she said. Freeze drying produces ingredients with a low-moisture content and a long ambient shelf life.
"Low water activity makes freeze-dried fruit easy to incorporate in baked applications, such as pastries and snacks, and reduces the need for artificial preservatives," Ms. Baroud said. "Freeze-dried powders are 100% natural, making them an immediate value-add for products appealing to a health-conscious and clean label consumer."
One of the most challenging categories in shelf life are ready-to-drink beverages with clean labels, Dr. Sandusky said. The products are exposed to both ultraviolet (UV) light and fluorescent light. The added vitamins and minerals may be pro-oxidant, too.
Confectionery items are tricky for shelf-stable color systems, Ms. Goodman said.
"Delicate candies, gummies and chocolates with bold swirls and splashes of color require complex coloring stability to appeal to consumers with eye-catching colors that stand the test of time," she said. "ADM's patented emulsion system is the key to success here, delivering heat-, light- and acid-stable colors without opacity or color bleeds during shelf life. We also leverage our extraction expertise and color micronization capabilities to perfect color formulation and blends."
Dr. Sandusky said confectionery items and baked foods in transparent packaging may experience color fade under a store's display lights.
No matter the category, consumers are interested in products with natural sources and bright colors.
"Our customers are definitely seeking more vibrant, energetic colors this year, a trend fueled by the demand for products that contribute to feelings of overall well-being," Ms. Goodman said. "Along with that, consumers want vivid colors derived from natural sources. However, these colors have proven difficult to use and sometimes fail to achieve vibrant hues. Today, new sources and technologies are allowing for more shades from nature, giving consumers elevated sensory experiences, such as bright colors invoking health and happiness."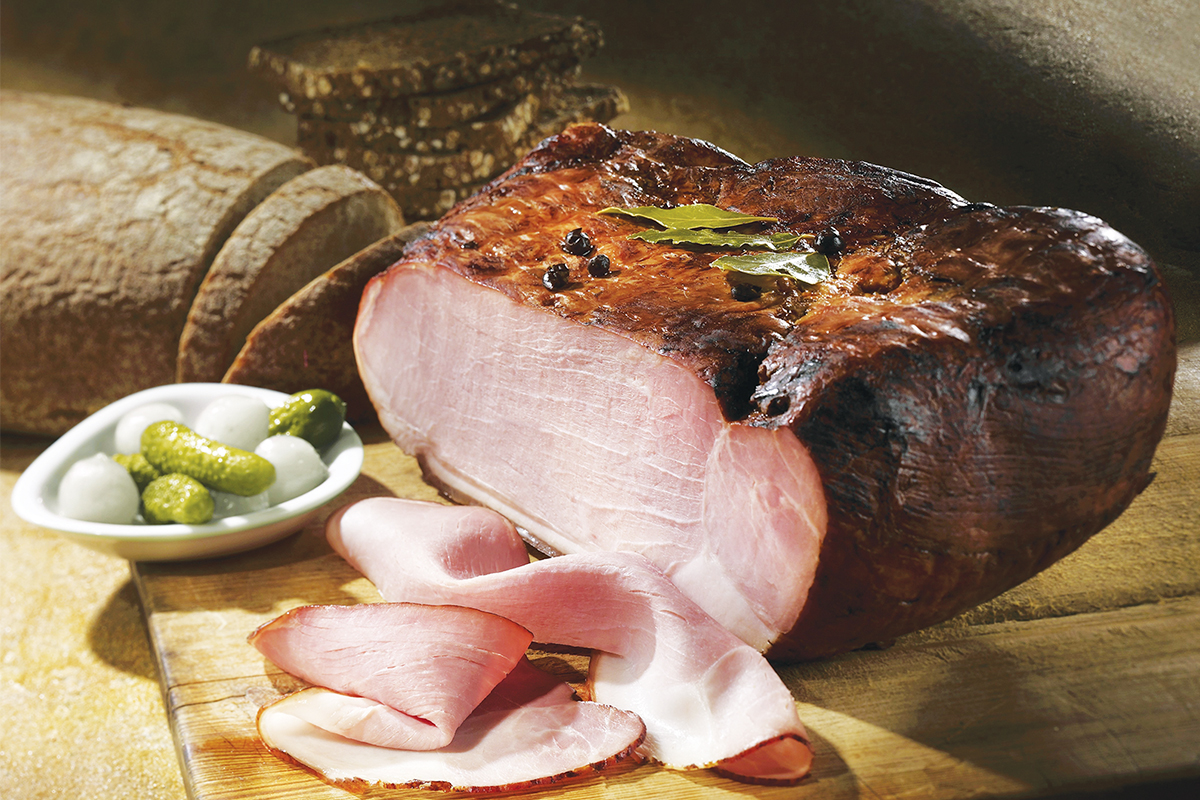 Darker caramel colors do the trick in meats, colas
Achieving the correct color in colas often means turning to a darker caramel color. Such a color also makes sense in items like black forest ham, meat casings, soy sauces, beef soups and pet foods, said Brian Sethness, executive vice president sales and marketing for Sethness Roquette, Skokie, Ill.
Caramel colors come in four classes. Class I colors may have more of a clean label perception, but they do not achieve the same darkness as Class IV colors, which some consumers have a negative perception of because of the presence of 4-methylimidazole (4-MEI).
"Over the years we have developed darker Class I offerings, but our customers still will need to use them at a higher percentage in the application to achieve color impact," Mr. Sethness said.
While some Class 1 caramel colors will work in colas, Sethness Roquette offers a Non-GMO Project verified Class IV caramel color with low levels of 4-MEI that was developed specifically for cola applications.
"No matter which class of caramel color is used in the USA, it will appear as 'caramel color' on the label," Mr. Sethness said. "The exception is that we produce one liquid and one powder certified organic caramel color that are labeled 'organic caramel color.' In addition, we now offer 13 Non-GMO Project verified caramel colors where this is a priority."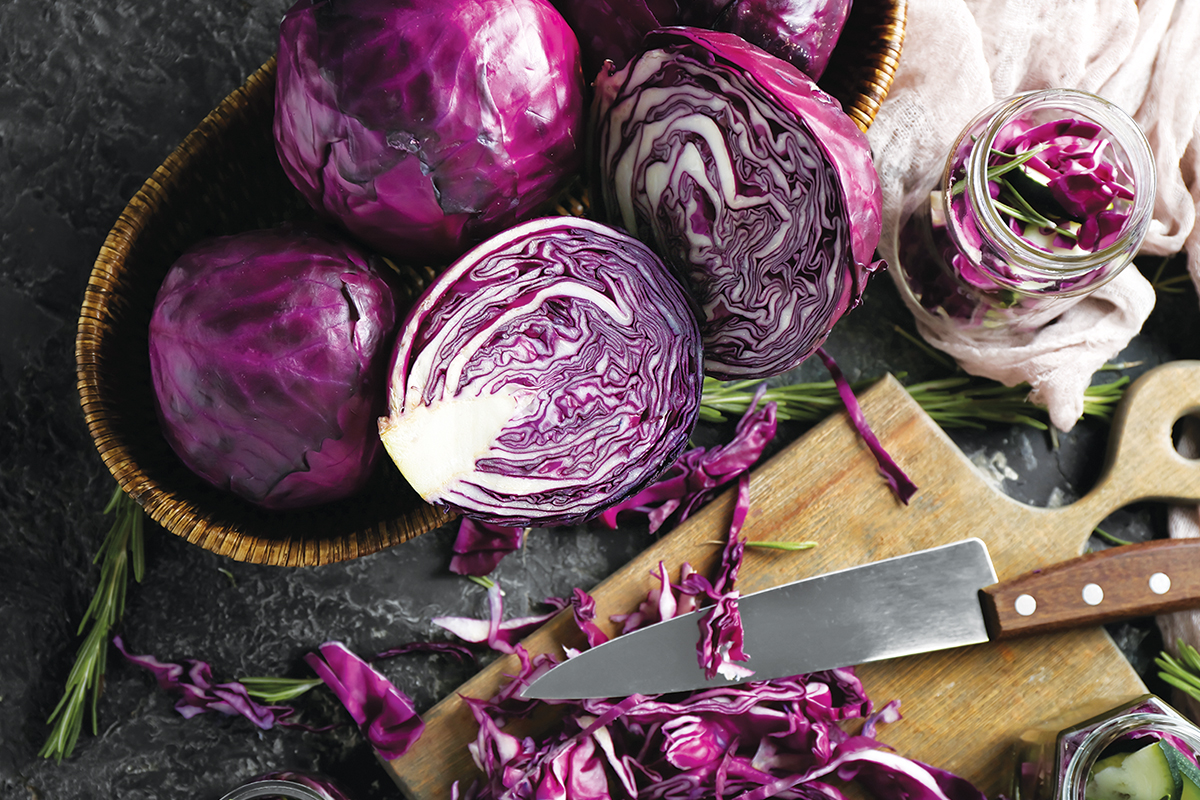 Red cabbage shows promise as natural source for cyan blue
Researchers have discovered extracts of red cabbage may work as a cyan blue color in food and beverage applications, which means they could serve as alternatives to synthetic food colorings used to make FD&C Blue No. 1. Findings of their work were published April 9 in Science Advances.
Red cabbage extracts contain dyes called anthocyanins that already make them a natural source for red and purple colors.
"Blue colors are really quite rare in nature," said Pamela Denish, a graduate student working at the University of California – Davis Department of Chemistry and Innovation Institute for Food and Health. "A lot of them are really reds and purples."
Blue anthocyanins are present in tiny amounts in red cabbage, but researchers at UC-Davis found a way to convert other anthocyanins in cabbage into the blue color compound. First, they screened public libraries of millions of enzymes for candidates. Then they designed an enzyme to accomplish the conversion with high efficiency.
Ms. Denish and Justin Siegel, PhD, a professor at the UC-Davis Department of Chemistry and Innovation Institute for Food and Health, have founded a startup company called Peak B to develop technology for commercial applications.
Work on isolating blue anthocyanins from red cabbage has gone on for a decade. Scientists at Mars Wrigley Science and Technology have collaborated with the UC-Davis Innovation Institute for Food and Health, The Ohio State University, Nagoya University in Japan, the University of Avignon in France, and SISSA University in Italy.