CHICAGO — It was back in January 2014 when Burger King debuted its first spicy chicken sandwich. This fiery take on its original chicken sandwich featured a white meat fillet lightly breaded and seasoned with a blend of cayenne and black pepper. To develop this spicy twist to the classic sandwich, the innovation team sought out taste profiles that were both bold and full of flavor. They looked at peppers across the spectrum, from the mild poblano to the blazing hot ghost pepper. They determined that the cayenne and black pepper delivered the perfect level of heat without overpowering the sandwich's flavor.
That was then. Since, with every major fast-food chain, and most quick-service restaurants participating in what has been dubbed the foodservice chicken sandwich war, Burger King spent the past two years perfecting what it now calls the Spicy Ch'King, a hand-breaded chicken fillet, which after cooking, gets coated in a tastebud-tingling spicy glaze.
Such a topical application allows for more flavor creation, and at the same time reduces the chance of volatiles and aromas from dissipating or being altered by heat or through ingredient interaction. It allows for the layering of flavors with heat and appeals to the growing number of consumers who want more adventure in their foods, especially with many suffering from pandemic food fatigue.
McDonald's figured this out, too. Earlier this year the company debuted a new crispy chicken sandwich available with a spicy pepper sauce. Wendy's heated flavor is its new Jalapeño Popper Chicken Sandwich, with heat coming from many sources. It starts with Wendy's iconic spicy chicken fillet then gets topped with jalapeño cream cheese, six slices of jalapeños and a slice of jalapeño pepper jack cheese, along with other toppings.
"Inspired by classic jalapeño poppers fans know and love, my culinary team took the familiar flavors of the beloved appetizer and gave it a unique Wendy's twist," said John Li, vice president of culinary innovation. "Each bite is graced by the perfect balance of creamy, cheesy goodness and a crispy crunch, topped with an unbeatable kick from the jalapeños that will have your taste buds thanking us."
Carl Loredo, chief marketing officer, said, "The innovation on flavor is unlike anything else out there."
Managing heat
So how do you get to that perfect combination of flavor and heat? It's all about managing capsaicin levels in order to allow the flavor of spices and chili peppers to be tasted.
All chilis belong to the genus Capsicum, with each chili pepper possessing unique tastes and aromas because of the varying combination of the hundreds of different chemical compounds found in them. It is the odorless, tasteless, crystalline chemical compound known as capsaicin that stimulates nerve endings in the mouth and skin, triggering production of a neurotransmitter that signals the brain that the body is in pain, specifically because it is on fire.
The concentration of capsaicin, which is referred to as the chili's pungency, is measured in Scoville Heat Units (SHU). This was originally determined using a test that measured the degree to which a chili pepper solution must be diluted before capsaicin was no longer detectable to a professional taster. Today a less subjective test – high-performance liquid chromatography – is used to analyze capsaicin content. Heat is still described in SHU, with pure capsaicin topping out the Scoville scale at 16 million SHU.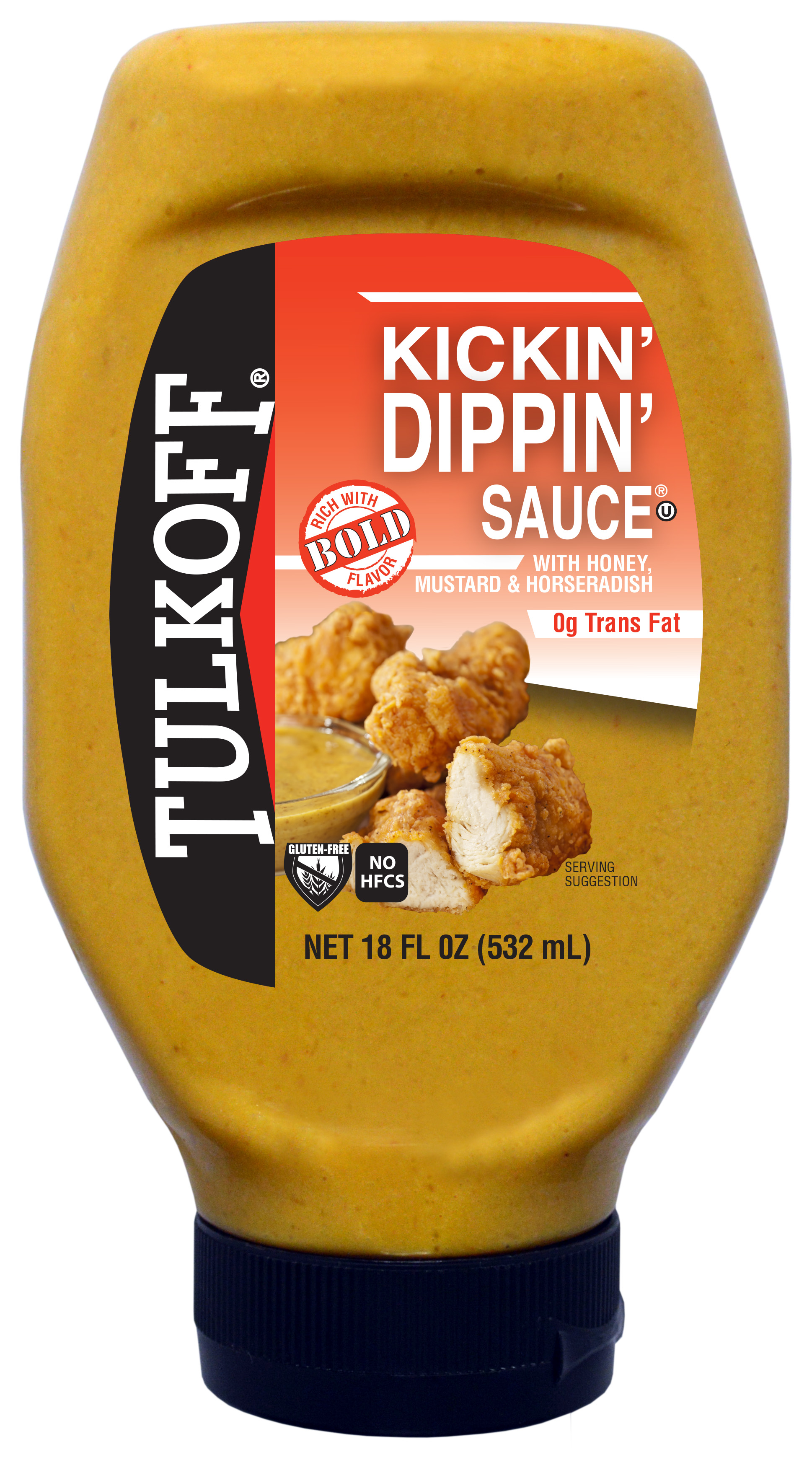 The Carolina Reaper is among the world's hottest chili peppers, averaging 1.64 million SHU, with some peaking at almost 2.2 million SHU. While the pepper is said to have a fruity aroma and flavor, most taste buds never get the chance to taste it. Bell peppers, on the other hand, which are also part of the Capsicum genus, lack capsaicin. They score zero on the Scoville scale. This is why the bell pepper's flavor is fully tasted and is noticeably different between the different colored cultivars.
Managing heat and flavor varies with chili pepper. With some, heat may come on fast and with others, it may be slow. Some strike and vanish, while others linger.
Applying the chili pepper heat through a fatty delivering vehicle, such as an oil-based sauce or glaze, or even a slice of cheese, will allow for more flavors to come through. This is because capsaicin is soluble in fat and it gets more evenly dispersed in the system, preventing a strike with linger. It's also why capsaicin heat does not diminish when you drink water but does with milk.
Another common form of heat comes from allyl isothiocyanate, a colorless compound found in mustard, horseradish and wasabi. It functions differently than capsaicin. Rather than exciting nerves in the mouth, it produces vapors that stimulate nasal passages. Because allyl isothiocyanate is not oil-based, the burning may easily be cleansed by consuming more of any food or liquid.
Tulkoff's Kickin' Dippin' Sauce from Tulkoff Food Products, Baltimore, combines creamy mayonnaise, honey mustard, barbecue sauce and prepared horseradish. The company created the sauce to help independent foodservice operators enter the spicy chicken sandwich war. The sauce kicks off with a smoky mustard flavor that ends with a dissipating horseradish heat.
Fighting food fatigue
Topical sauces are great in foodservice, but not as useful in packaged foods for retail. Spice blends and marinades are the preferred method of heating up flavor by meat and poultry processors. They allow processors to add kick to raw and cooked products, including jerky, heat-and-eat meals and sausages.
"We are seeing all types of chilis being combined with citrus and tropical flavors, even alcohol flavors," said Ron Spaziani, chef and culinary research and development manager, Nu Products Seasoning Co., Oakland, NJ. "Think tequila lime chipotle chicken wings."
Pickling spices used in fermented foods are also trending as a way to add kick, according to Spaziani. Pickling spice blends often include chilis and lots of salt.
"Brine notes heat up foods," he said. "Throw in some horseradish or other zesty root vegetables, and you can achieve different degrees of spicy."
Like most brands of frozen prepared foods, Amy's Kitchen, Petaluma, Calif., has been thriving during the pandemic as consumers crave flavor without the hassle. The company knows that the power behind producing prepared foods with authentic flavors is the use of high-quality spices. While the company's offerings are all vegetarian, it's approach to heating up flavor is one that can be used by meat and poultry processors.
"We make most of our seasonings in house in order to keep it in our control," said Fred Scarpulla, vice president of culinary. "We work with spice companies to source raw materials and take it from there."
This is not always easy and has proven to be especially challenging during the pandemic as many spices are imported and being held up at ports domestically and abroad. That has not stopped Scarpulla and his team from creating new dishes through assistance from the company's network of professional and home chefs located around the world.
For example, new Amy's Organic Moroccan-Inspired Vegetable Tagine was inspired by the travels of Amy's founders to renowned London vegetarian restaurant Mildred's. It combines turmeric, cumin, coriander, cinnamon and fennel with smoked paprika and jalapeño peppers for just the right amount of heat in this vegetable stew.
"We will make chili paste, curry sauce and other ethnic-inspired systems the day before production of the meal," Scarpulla said. "This keeps flavors real, fresh and bright. The meals get made and go straight to the freezer. It's a real game changer in terms of staying authentic."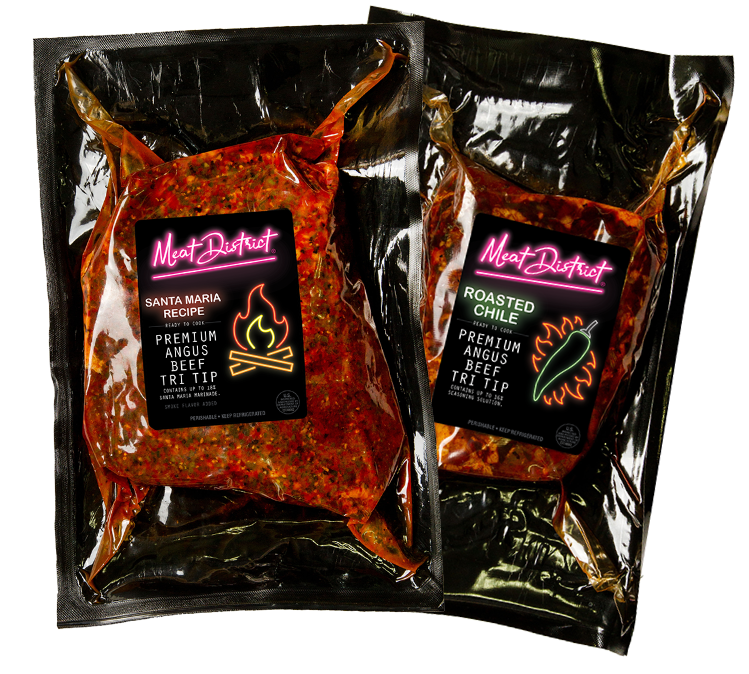 Spice blends function as an easy way for butchers to add value to fresh cuts wrapped and sold from behind the meat counter. This allows for flavors of the days and limited specials.
"Lead with an 'eat with your eyes before you eat with your mouth' mentality," said Cody Masters, executive chef, Everson Spice Co., Austin, Texas. "Add depth to the aesthetic."
The company recently introduced a new Santa Maria-style barbecue seasoning. It is a regional flavor concept most notably applied to tri-tip beef and has started gaining traction beyond the Central Coast of California. The differentiating factor of this spice blend is the visual cues the ingredients provide, which suggest bold, heat and savory.
"Our dry rub contains four colors of peppercorns and the largest particulates possible of dried garlic and onion," Masters said. "The blend brightens up everything and is a massive flavorful burst once you chew into it."
He said that sweet heat is trending in meat and poultry. Sriracha honey on chicken breast is one example. Another concept combines paprika with spicy, smoky chili notes that get balanced with brown sugar. And there's charred lemon pepper, which includes a smoky note, setting it apart from traditional lemon pepper seasoning. These spicy systems add value to everything from bacon to chicken kabobs to handmade meatballs.
Los Angeles-based Meat District debuted a range of grill-ready marinaded tri-tip angus beef this summer, including Roasted Chile, Steak House and Santa Maria. True Story Foods, Berkely, Calif., now offers Kurobuta Heritage breed pork in a new collection of sausages in varieties such as chili relleno and five pepper.
4505 Butcher's Snacks, San Francisco, is rolling out a premium sausage snack line crafted with humanely raised pork and packed with 18 to 24 grams of protein. The line includes a Red Hot variety, which gets its extra kick from paprika, cayenne, coriander and a little yellow mustard. Land O'Frost Inc., Munster, Ind., is rolling out Gone Rogue All-Natural Turkey Bites. Spicy offerings include Sea Salt and Black Pepper and Nashville Hot. Honey Mustard is a sweet heat option.