CHICAGO — It has been almost 40 years since Clark Griswold — the patriarch in the comedy film "National Lampoon's Vacation" — said he was so hungry that he could eat a sandwich from a gas station. And he does, as does his family. A lot has changed in gas station food, especially in the past year, with the pandemic fueling rapid transformations in what is now preferably referred to as a convenience store that may or may not sell fuel.
For many innovators, c-stores are their first entry into retail, and for packaged food marketers, it's their path into foodservice. The channel provides permission for customers to splurge on something they may not have purchased at the supermarket or sought online.
"In addition to convenience and immediacy, shoppers in the convenience channel like to find new things," said Ellen Webb, senior director-category management for PepsiCo's Demand Accelerator for national small format customers, during a presentation at the NACS 2021 Show, held Oct. 5-8 in Chicago. "Product selection is equally important as convenience in store choice."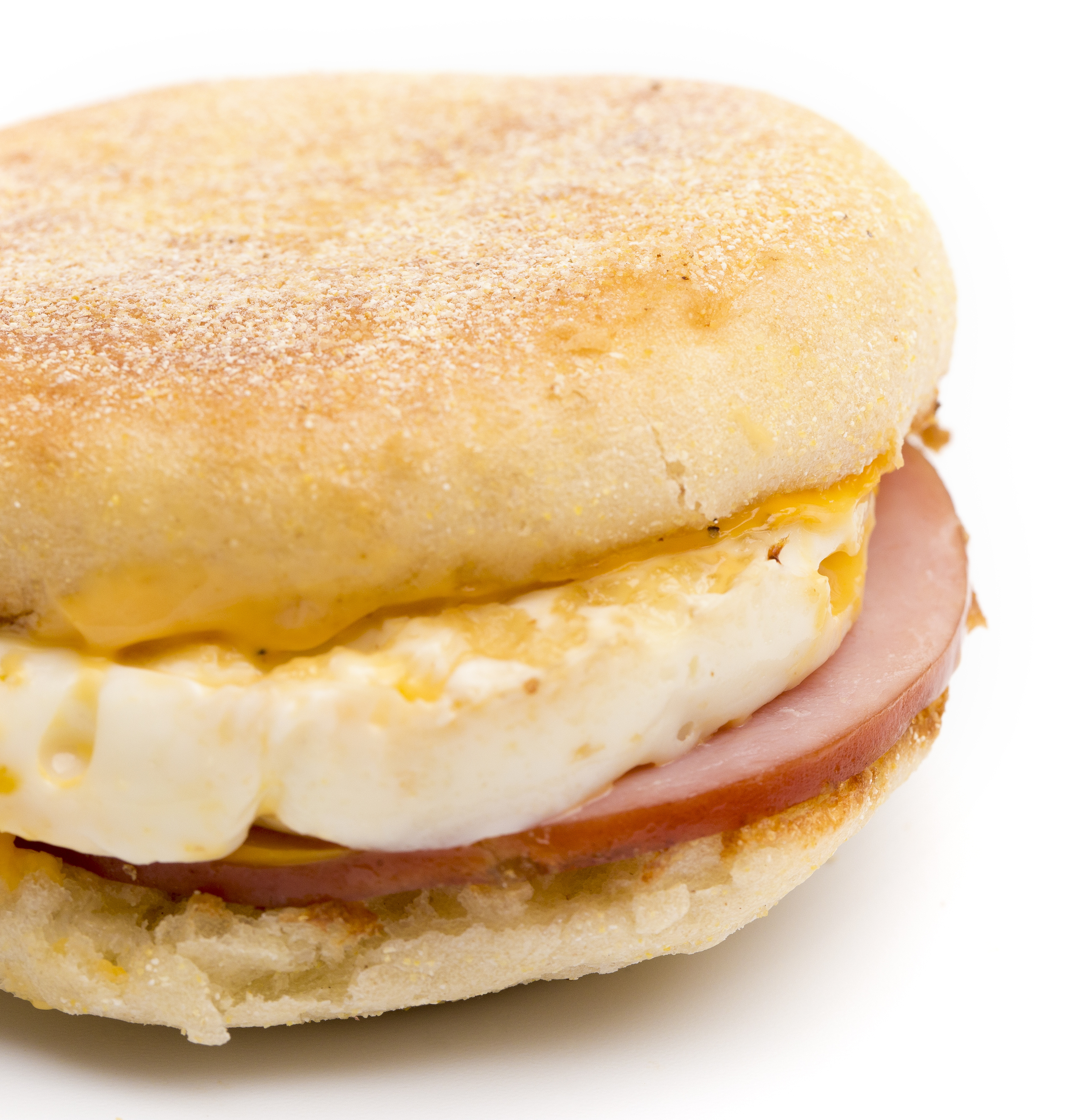 With more than 150,000 c-stores in the United Stores, operators are working to make their stores a destination, not a place just for gas and a cup of coffee. Ms. Webb said too many convenience store shoppers buy a morning beverage then drive a few blocks down to a fast-food drive-thru for their morning meal. Grab-and-go foods, hot sandwiches and hand-held meals are a missed opportunity for many operators and one they can no longer afford to ignore.
The US convenience store industry had sales of $548 billion in 2020, according to the National Association of Convenience Retailers, Alexandria, Va., with $105 billion of that being food and other merchandise. And while the pandemic reduced the number of visits to convenience stores, consumers have been purchasing more items on each trip.
"The cool thing is that when people do come inside, they're spending more," said Christopher Rapanick, director of business development at NACS.
C-stores proved to be both essential and resilient in 2020. Total industry inside sales increased 1.5% to a record $255.6 billion in 2020 as customers frequented their local c-stores to fulfill daily shopping needs, according to the NACS State of the Industry report. While total transactions declined 13.9% for the year, basket sizes increased 18.4% compared with 2019. The average basket size was $7.34 in 2020 vs. $6.20 in 2019.
The right mix
The pandemic highlighted how gaps in the global supply chain added a sense of urgency to keep pace with high-demand products in non-traditional c-store categories. Many customers relied on the channel for daily essentials, including grocery items, as well as treats to boost spirits.
"Convenience stores that kept these items in stock likely experienced fast turnover of these products and strong margins, largely due to high demand," said Charlie McIlvaine, chairman and chief operating officer, Coen Markets Inc., Canonsburg, Pa. He added that moving forward it may not be necessary to allocate additional shelf space to perishable grocery, but it will be important to keep the products in stock given the increased attention from previously infrequent shoppers who relied on their local convenience store for the everyday items.
Andy Jones, president and chief executive officer, Sprint Food Stores, Augusta, Ga., said, "The successful retailers will be those who continually adjust their offers as their customers redefine how they seek convenience."
That's where PepsiCo's Pepviz program comes into play. The program combines real-time data, analytics and industry expertise to help the company's partners grow their food and beverage businesses faster and in new ways. And it's not just about PepsiCo brands. It's all brands, in every department, in efforts to improve retail relationships through better data sharing. The space optimization tool helps operators adjust their grocery mix based on item growth, velocity and incrementality.
"Data without purpose is useless," Ms. Webb said. "You need to know what problem you are trying to solve. What are your shoppers buying when they are not in your store?"
This information presents opportunities for retailers to grow in today's market and prepare for tomorrow's demands. The technology focuses on a hyperlocal scale. It tells an operator what consumers are purchasing at their store and others in the area. This information helps retailers attract new shoppers and grow both brand loyalty and impulse.
She explained how Pepviz includes data from the Centers for Disease Control and Prevention, Atlanta, to learn what's selling around the country by the number of COVID-19 cases. The data assist in modifying merchandise offerings as COVID case counts fluctuate.
Bill Barnes, manager – category leadership for PepsiCo's Demand Accelerator, said this played out across the country in c-store beverage coolers. At times, more juices — for immunity — were needed. In locations near hospitals and some large essential businesses, energy drinks were in demand.
"We removed some tea and enhanced water brands from the energy space and brought (ready-to-drink) coffee over to energy," Mr. Barnes said. "We brought kombucha over to juice. It is all about improving vault flow, building your assortment for what will work next week."
Foodservice at retail
The broad convenience store foodservice category took a hit in 2020, dropping from 38.9% of the in-store gross profit dollar sales mix in 2019 to 34.5% due to pandemic restrictions and protocol adjustments. The foodservice category includes prepared food, commissary, hot-dispensed beverages, cold-dispensed beverages and frozen-dispensed beverages. For convenience retailers operating in multiple states and jurisdictions, navigating myriad state and local regulations regarding self-serve programs like roller grill, coffee and fountain was and, in some areas, continues to be daunting.
Prepared food sales declined 7.4% in 2020, and as expected, the pandemic had a huge impact on self-serve beverages. Hot-dispensed sales fell 33.4%, and cold-dispensed beverages declined 7.9%. Commissary, the only foodservice category that generated sales growth during the second quarter of 2020, ended the year with a 13.3% category sales contribution. Commissary is largely prepackaged foods, which conveyed a sense of safety and confidence among c-store shoppers concerned about COVID-19 during the early days of the pandemic.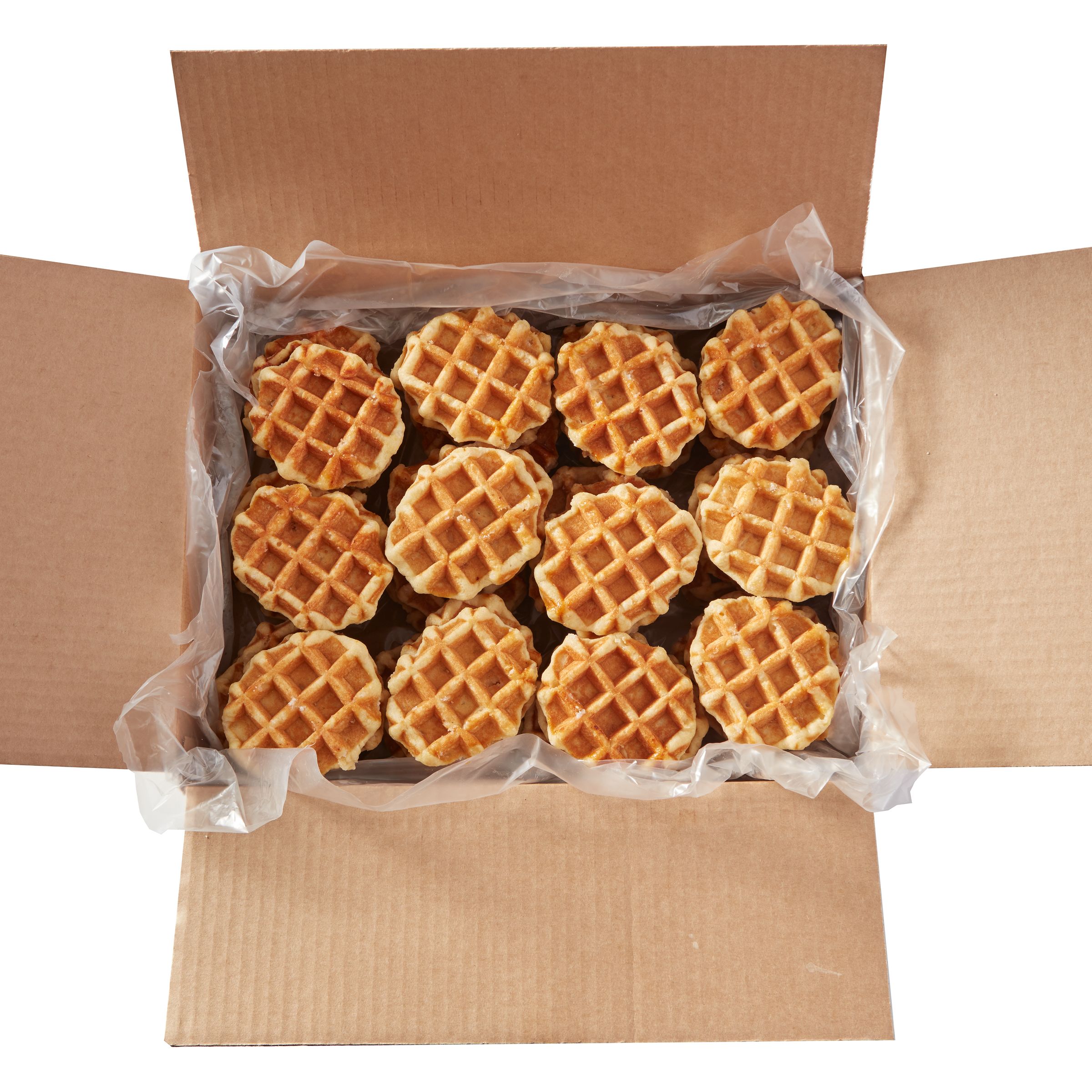 General Mills Convenience, Minneapolis, is helping c-stores boost their sandwich game with the introduction of Pillsbury Belgian-Style Waffle Carrier. Pre-sliced in a convenient, thaw-and-serve format, the waffles were developed with the needs of c-stores in mind and make it easy to assemble sandwiches across different back-of-house formats. The waffle carriers are made for sandwiches, with one side featuring a traditional waffle texture and the other side flat for easy assembly. Made with maple syrup and sugar, the waffles have a slightly sweet flavor profile that works across the menu for a variety of sandwiches throughout the day. Other sandwich carriers from Pillsbury include a variety of frozen biscuits and the new freezer-to-oven croissants that make it possible to bake off flaky, European-style croissants in less than 30 minutes.
Culinarians from the foodservice division of Rich Products Corp., Buffalo, NY, spent the past year collaborating with the marketing and sales teams to develop products that meet the needs of the new c-store shopper. The team of 15 Culinary Institute of America graduates developed a range of new products for the convenience channel, including products for operator-managed foodservice, such as parbaked pretzel pizza crust and cauliflower pita bread; for the self-serve department, such as fully finished donuts; and for packaged retail, such as Christie Cookie Co. Baked Cookies.
"Knowing and understanding your clientele, Rich's Culinary can help you search for ubiquitous items that then can be created in a way to differentiate yourself," said Chef Nick Cuellar, one of the Rich's culinary experts at the NACS Show. "We may recommend a different-style pizza crust, more artisanal-type breads for cold and hot sandwiches, barbecue, unique donuts and pastries, and coffee and beverage toppers. Whether it's utilizing specific equipment or whittling down the right component, we can assist in expanding a menu offering specific to your business that can help drive revenue."
The c-store channel is ending 2021 with three in four retailers (74%) expecting year-end in-store sales to be better than 2020 and 67% expecting in-store sales to top sales in 2019, according to a NACS retailer member survey conducted in September 2021. This is due to the pivots by foodservice suppliers and programs like Pepviz that enable retailers to reach shoppers at the right time.
Much of the optimism related to 2021 sales was from the return of the morning customer, with 53% of retailers reporting that morning daypart sales increased compared to 2019 and 47% saying lunch daypart sales increased. The only time period that did not see a significant increase in sales compared to 2019 were late night hours; only 24% of retailers said they saw an increase in sales.