KANSAS CITY — Ingredient innovations in the sports nutrition category increasingly involve more than protein. Extending the shelf life of bars, amplifying the effectiveness of protein sources and improving the microbiome are among the benefits promoted by ingredient suppliers. Several new ingredients were exhibited at SupplySide West in Las Vegas in October.
Arla Foods Ingredients, Viby, Denmark, this year launched Lacprodan BLG-100, which contains 45% more leucine, a muscle-building amino acid, than commercially available whey protein isolates, according to the company. The ingredient supports muscle protein synthesis to minimize the loss of muscle mass and sustain physical mobility. It enables protein concentrations as high as 23% in ready-to-drink serving sizes. Potential applications include clear, RTD beverages and powder shakes.
"BLG (beta-lactoglobulin) as a pure ingredient is a whole new protein category, and one with enormous benefits," said Troels Nørgaard Laursen, director, health and performance nutrition at Arla Foods Ingredients. "Setting new standards for purity, Lacprodan BLG-100 has an unbeatable nutritional profile. It's by far the most leucine-rich natural protein ingredient on the market. Not only that, but it also overcomes palatability and application issues, offering exciting opportunities in both the medical nutrition and sports nutrition sectors."
Arla Foods Ingredients at SupplySide West featured a Lacprodan soft protein bar. With its soft creamy texture, the bar looks, tastes and chews like a candy bar because Lacprodan offers 50% less firmness compared to standard protein ingredients, according to the company. The bar contains 15 grams of protein per serving along with vitamins and minerals, said Ulrik Bank Pedersen, head of the North America and Central America region for Arla. He added the bar may stay soft for 18 to 24 months.
Canola protein ingredients also may keep protein bars from becoming hard, said Dustin Cosgrove, vice president of sales at Merit Functional Foods and based in Minneapolis. Merit, which has a 94,000-square-foot facility at its headquarters in Winnipeg, Man., offers Puratein brand canola protein. Proprietary technology creates an ingredient with a neutral flavor profile that is soluble and stable over a range of pH levels. Puratein HS, which is 90% protein, has a mild flavor and works well with plant-based bars.
Milk Specialties Global, Eden Prairie, Minn., at SupplySide West promoted Probev, a heat-stable whey protein isolate that is clear in solution. Proprietary filtration processes isolate whey proteins in their native form to provide functionality and a strong nutritional profile to a variety of applications, according to the company. Milk Specialties Global at SupplySide West featured Probev in a cherry-flavored, ready-to-drink protein beverage with electrolytes.
A partner for protein
Nutrition21, Harrison, NY, now offers Velositol, a patented complex of amylopectin and chromium. Velositol, when used with whey protein, plant protein or branched chain amino acids, amplifies their impact on muscle protein synthesis (MPS). Velositol is soluble, and it helps to maintain healthy blood lipid metabolism, according to Nutrition21.
A study on Velositol appeared June 24 in the Journal of Exercise and Nutrition. Researchers, including those from The Center for Applied Health Sciences Division of Sports Nutrition and Exercise Science in Canfield, Ohio, conducted a randomized, double-blind study of 35 recreationally active men randomly allocated to one of three groups. The first group consumed 2 grams of Velositol and 15 grams of whey protein isolate. A second group consumed 15 grams of whey protein isolate, and a third group consumed 30 grams of whey protein isolate. Lower-body squat repetitions, vertical jump power production and vertical jump height increased to a greater extent when a combination of 15 grams of whey protein and Velositol were consumed as compared to the supplements with just whey protein.
Straight to the muscle
Bunge Loders Croklaan, a business of St. Louis-based Bunge Ltd., has introduced NuliGo, which features structured medium- and long-chain triglycerides (structured MLCTs) that travel through the circulatory system to the body's tissue. The structured MLCTs go to the muscle instead of the liver like traditional medium-chain triglycerides (MCTs). Structured MLCTs are produced through interesterification whereby MCTs and long-chain triglycerides (LCTs) are re-combined to create new structured triglycerides.
"Over the past years, we have seen a substantial increase in the prioritization of wellness and physical fitness, with people looking for functional ingredients that contribute to enjoying a longer active lifestyle," said Emiliano Rial Verde, PhD, vice president of Bunge Loders Croklaan Nutrition. "Now, as part of our continuous innovation efforts, we are proud to be the first in the market to offer our customers a functional ingredient that provides a set of benefits previously not available in sports nutrition and active aging. This type of fast energy source delivered directly to muscles is something completely new in these categories."
Bunge Loders Croklaan expects to market NuliGo with customers globally. It is currently available in Europe and China, and Bunge anticipates that Nuligo will be offered in the United States in 2022 when the Generally Recognized As Safe (GRAS) status evaluation process concludes.
Gut microbiome's influence
Gut health factors into the sports nutrition category, according to Clasado Biosciences, Reading, United Kingdom.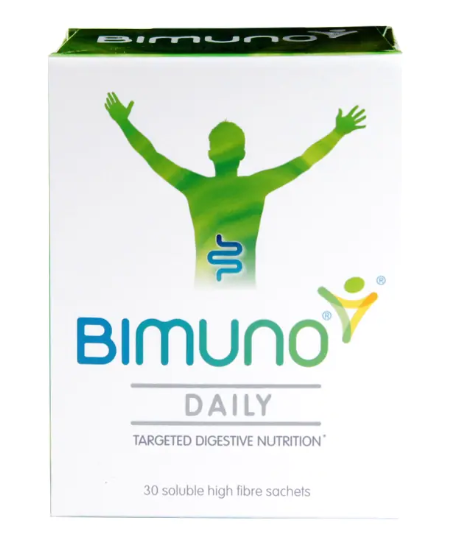 "Science around the gut microbiome, and the role of our beneficial gut bacteria, demonstrates that there are real advantages to a better-supported gut, including from a sports and athletics perspective," said Lucien Harthoorn, PhD, R&D director for Clasado Biosciences. "The gut microbiome appears to influence our capacity for exercise performance, playing a role in generation, storage and expenditure of energy obtained from diet, as well as inflammation, redox reactions and hydration status."
Clasado offers the prebiotic galactooligosaccharide (GOS) ingredient Bimuno, which is resistant to heat and acidity and works in applications such as supplements, baked foods, snack bars, and functional foods and beverages.
"We're excited to see prebiotic sports health make real waves in 2022," Dr. Harthoorn said. "Gut health and sports nutrition are both on the rise, a convergence that can have real long-term strategic benefits for health and nutrition brands."
Targeting younger consumers
Younger consumers are more likely to choose foods and beverages to improve their athletic performance, according to a 2021 US study from HealthFocus International, St. Petersburg, Fla. Among those of the ages 18 to 29, 63% said they chose foods and beverages to improve their athletic performance, which ranked ahead of the ages 30 to 39 at 51%, 40 to 49 at 48%, 50 to 64 at 36% and 65-plus at 28%. The top five exercise objectives of those age 18 to 29 were manage weight at 58%, build muscle at 54%, build strength at 50%, improve mood at 49% and general health at 46%.
A report from Innova Market Insights, Arnhem, The Netherlands, found millennials to be the most likely to place sports nutrition products in a grocery basket and the most adventurous when it comes to flavor. In the report 41% of sports nutrition shoppers overall considered flavor to be an important factor.