KANSAS CITY — The beverage category basked in a summer of resurgence in 2021 as restrictions related to COVID-19 eased and more consumers drank liquid refreshments away from home.
However, as the number of COVID-19 cases increased with fall and winter nearing, the possibility of restrictions returning cast a cloud over the category. One area of concern was coffee in offices.
New York-based Morgan Stanley in a June 7 report said it recommended investments in US beverages over food and household products. Morgan Stanley predicted high top-line growth not only in 2021 but longer term for US beverages thanks to positives such as pricing power and favorable retailer dynamics.
Noting the Coca-Cola Co., Atlanta, was experiencing strong underlying sales growth before the pandemic and expecting that degree of sales to return long term, Morgan Stanley recommended the company's stock.
Morgan Stanley also expected long-term growth for Monster Beverage Corp., Corona, Calif., noting improving trends after COVID-19 and demand from younger consumers.
Brand Finance, in a report released Aug. 10, revealed how severely the COVID-19 pandemic affected soft drinks brands. The total value of the world's top 25 most valuable soft drink brands declined by 6% to $107.5 billion in 2021 from $114.8 billion in 2020.
"The COVID-19 pandemic has put a huge amount of pressure on the food and drink industry globally, from disrupted supply chains and panic buying to a complete change in consumer habits," said Savio D'Souza, valuation director for Brand Finance. "The result of this has led to the majority of brand values suffering this year across the sector. The future is not bleak, however. Brands with high levels of familiarity and reputation are likely to bounce back successfully as we begin the return to normality."
The Coca-Cola Co., despite a brand value decline of 13%, remained the world's most valued soft drink brand at $33.2 billion, according to Brand Finance. PepsiCo., Inc., Purchase, NY, was second at $18.4 billion.
Dr Pepper was the fastest growing soft drink brand with a 40% brand value increase, which was followed by Red Bull's 15% increase.
Robert J. Gamgort, president and chief executive officer for Keurig Dr Pepper, Inc., Plano, Texas, spoke about uncertainty in the coffee category in a July 29 earnings call.
"One area in which mobility remains challenged is offices, which continues to be a headwind for us in coffee," he said. "While we've experienced some improvement year-to-date and expect more over the balance of the year, we project the recovery of office mobility to lag other areas of the economy."
He said he expected another 6 to 12 months of macro volatility before a more predictable operating environment emerges.
"Key to stabilization will be a return to both school and the office environment, the course of the COVID virus and its variants, the impact of reduced or eliminated government subsidies, the catch-up of global supply chains to meet unprecedented demand and an improvement in the labor market," Mr. Gamgort said.
Monster increases
Rodney Cyril Sacks, co-CEO of Monster Beverage Corp., turned to Nielsen data to show how the energy drink category rebounded as restrictions eased. Sales in the energy drink category increased by 14% in the 13 weeks ended July 24 when compared to the same period a year ago, according to Nielsen. Monster Beverage had net sales of $1.46 billion in the second quarter of the fiscal year, up 34% from $1.09 billion in the previous year's second quarter.
US retail sales of energy drinks, non-aseptic, hit $4.3 billion in the 52-week period ended July 11, which was up 23% from the previous 52-week period, according to IRI, a Chicago-based market research firm. Monster Energy was the top-selling brand at $1.19 billion, up 21% from the previous 52-week period. Red Bull was second at $964 million, up 25%.
Yet Coca-Cola divested in the energy drink category. The company in May announced it was discontinuing Coca-Cola Energy in North America after the product spent 17 months in the market.
"The US energy drink market is highly competitive, so it is important that producers stay ahead of the curve in terms of beverage trends," said Holly Inglis, beverage analyst at London-based GlobalData. "It is plausible that Coca-Cola's energy drink line risked falling behind in the long term due to a lack of flavor dynamics and health-halo claims."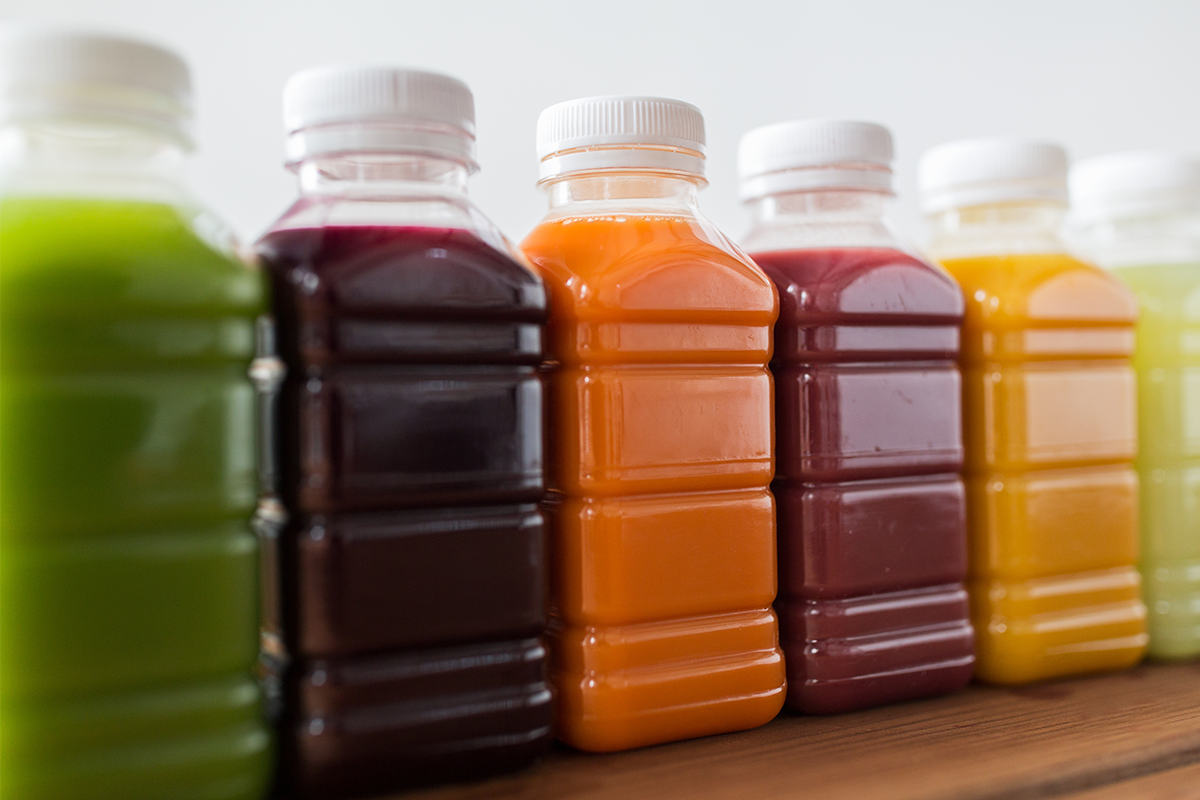 Juice gets a jolt
Total US juice sales jumped nearly 11% in 2020 as consumers purchased products with immune-supporting benefits during the pandemic, according to Mintel. The increase came after a decline of 3.6% from 2015-19.
"The juice market as a whole faces a narrow window of opportunity to remind consumers that juice is a tasty way to ensure vitamin needs are being met and to refresh category offerings and perception with options that meet contemporary functionality to encourage consumers to keep products in their routine moving forward," said Caleb Bryant, associate director, food and drink for Mintel, in an Aug. 4 blog post. "Three in five consumers agree that the addition of functional benefits would encourage them to purchase more juice."
Tropicana Pure Premium was the leading orange juice brand with US retail sales of $925 million for the 52-week period ended July 11, according to IRI sales figures, but PepsiCo sold the Tropicana brand, along with Naked and other juice brands, to PAI Partners for about $3.3 billion.
Cold-brew business booms
Cold brew was the fastest-growing segment in the ready-to-drink coffee market over the past three years, according to a June 14 report from Zenith Global, Bath, United Kingdom.
Global cold-brew volumes in 2020 reached 28.3 million liters and an overall retail value of $215 million. Zenith Global forecasts consumption of cold-brew volume to double by 2025 as consumers of all demographics seek a more refined, smoother-tasting innovative beverage.
Bottled water still strong
COVID-19 did not slow down bottled water sales, according to data from Beverage Marketing Corp., Alexandria, Va., Americans consumed 15 billion gallons of bottled water in 2020, up 4.2% from 2019. Retail dollar sales grew 4.7% to reach $36.3 billion.
US retail sales of bottled water reached $15.4 billion in the 52-week period ended July 11, according to IRI, which marked a 9% increase from the previous 52-week period. Aquafina was the top-selling brand with sales of $730 million, up 4.2%. Glaceau smartwater sales increased 19% to $445 million.