ANAHEIM, CALIF. – Like most consumer packaged goods companies, Nestle S.A.'s interest in emerging, start-up enterprises is clear. During the past year the company has acquired or invested in a variety of businesses, including Terrafertil and Sweet Earth, both manufacturers of plant-based products, Chameleon Cold-Brew, Blue Bottle Coffee, and Freshly, a subscription-based meal delivery service.
The company's Nestle USA business unit, which is based in Arlington, Va., also began partnering with Terra, a business accelerator managed by Rabobank and RocketSpace, in 2017. Start-ups that have participated in Terra's 16-week program include Health Warrior, Know Brainer, Remedy Organics, Regrained and others.
"We believe in the open innovation model, but we also believe in a hybrid model," Doug Munk, director of new business ventures for Nestle USA, told Food Business News during an interview at the Natural Products Expo West tradeshow that took place March 8-11 in Anaheim, Calif. "We need to drive the core but also look for new innovation opportunities."
Mr. Munk identified plant-based foods as a mainstream trend, noting that companies selling such products have been targeting the vegetarian community at Expo West for some time, but that the category was primarily a coastal niche.
"We've seen it (plant-based foods) through our involvement in Sweet Earth," he said. "Everyone here (at the show) is seeing it play out across a number of categories. Plant-based is not something we see falling off in consumer growth."
Based in Moss Landing, Calif., Sweet Earth is a manufacturer of plant-based frozen meals, burritos, breakfast sandwiches and chilled burgers. At the time of the acquisition, Nestle said Sweet Earth's portfolio spans all meal occasions and diversified Nestle's offering beyond its existing category leadership in meals and snacks.
"A question we have to ask about the brands we are investing in is are they 'platformable?'" Mr. Munk said. "That's how we look at the earlier stage brands. Can they go into a lot of areas?"
Another trend Mr. Munk identified at the show was around functional ingredients like kombucha, probiotics or turmeric.
"We're also seeing functional trending in the mental acuity space," he said.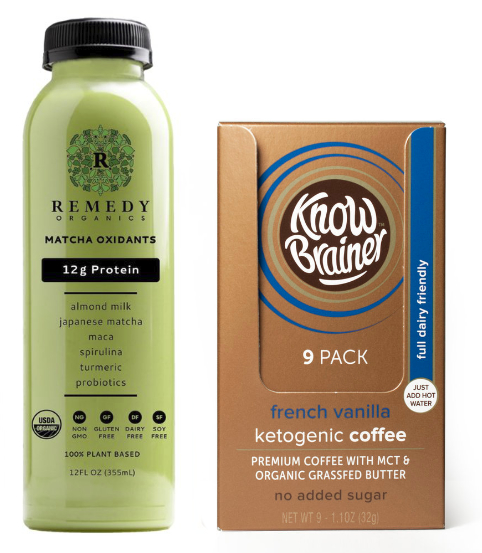 Through the Terra accelerator, Nestle USA is working with Know Brainer and Remedy Organics. Know Brainer is a manufacturer of butter coffee that contains MCT oil to fuel the consumer's mind, metabolism and muscle, according to the company. Remedy Organics markets a line of functional plant-based beverages that feature such ingredients as probiotics, MCT oil, turmeric or matcha.
"Consumers are seeing a confluence of food and medicine," Mr. Munk said. "I think this (mental acuity) is one of those trends that will increase in appeal. I think it's a big one."
Beyond the products and companies Nestle USA invests in, management must also consider the people they are working with, according to Mr. Munk.
"We have to ask, is there a shared value element?" he said. "We want to understand the founder story and where they are coming from.
"We want our work with companies to be a win-win. When you look at the companies we are working with, they may be at different stages of development, but they have a common vision and tremendous promise. Then we look for the areas where we can help."