KANSAS CITY — In a market disrupted by pandemic, many investors are writing fewer checks and favoring later-stage deals. Startups seeking to raise capital in the current environment must demonstrate relevance and resilience.
In May, grocery delivery startup Imperfect Foods raised $72 million in a Series C funding round. The company, which aims to reduce food waste by distributing excess or flawed produce and other staples, saw weekly order volumes double since January as consumers stayed home to slow the spread of the contagion.
 "Our fundraising efforts were well underway ahead of the COVID-19 pandemic," said Philip Behn, chief executive officer at San Francisco-based Imperfect Foods. "While the pandemic impacted the overall timeline of the raise and close, it also proved how companies like Imperfect Foods can help solve some of the issues plaguing our food system, and as a result, we saw some new partners express interest in the round."
All in on alt-meat
Funding to food and beverage startups hit a new high in the first quarter of the year, surpassing $1.3 billion and more than doubling from the prior quarter, according to CB Insights, a market intelligence company. Across major consumer products categories, the total number of deals fell 3%, but total funding increased 36% from the prior quarter.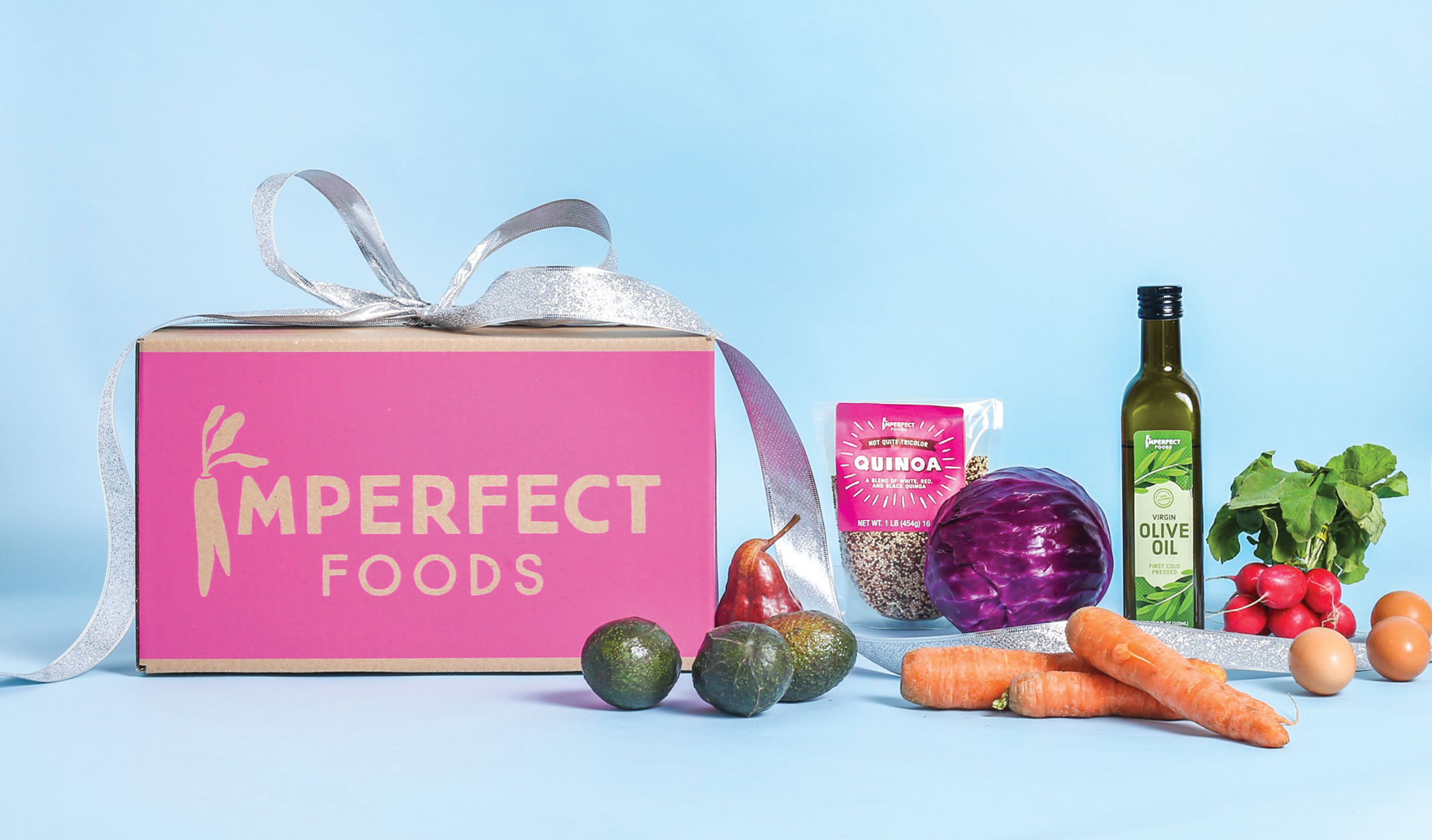 "It's hard to say how funding will be impacted moving forward, but since the pandemic began, we've seen more investment activity among startups developing alternative proteins," said Jake Matthews, intelligence analyst at CB Insights. "Food retailers are facing a range of supply chain disruptions, particularly in the meat category — and alternative proteins like plant-based meats provide a way for grocers to diversify their supply."
During the first three months of 2020, US producers of plant-based meat, egg and dairy alternatives raised $741 million, according to The Good Food Institute, a Washington-based non-profit.
"Investors have seen the market opportunity and are moving to capitalize on a global shift in the way meat is produced," said Caroline Bushnell, associate director of corporate engagement for The Good Food Institute. "This record-level investment will bolster the industry and support continued growth and innovation for the long term, ensuring that alternative protein companies have the resources to grow and thrive, particularly during times of short-term market volatility."
Rebellyous Foods, Seattle, maker of plant-based chicken-style nuggets, raised $6 million in Series A funding in late March. The money will support expanded production, said Christie Lagally, founder and CEO.
"We closed our Series A on March 31, so it was close to the beginning of the shutdown," she said. "However, Rebellyous was successful because our investors truly understood both the potential of the plant-based meat market as well as Rebellyous' solutions to use production technology to bring the cost down so these products are available for everyone.
"So, while it's definitely harder to raise funds during an economic downturn, the plant-based foods industry is poised to be a sustainable long-term solution for climate change and chronic public health issues that plague our society just as much as economic difficulties."
Ela Madej, founding partner at Fifty Years, joined the board of Rebellyous Foods as part of the investment round.
"We need a pandemic-proof food system that can meet the nutritional needs of our growing human family," Ms. Madej said. "We're also happy to support job creation in a time when many other businesses are having to lay off workers."
Cultured meat companies raised $189 million in the first quarter, according to The Good Food Institute, more than the amount invested in the category's prior history, with Memphis Meats' $186 million Series B funding round. But while the category shows promise, startups in the segment may struggle to raise capital in the near term, said Alex Frederick, senior analyst, emerging technology at PitchBook, a private market data company.
"Prolonged economic turmoil will lead investors to focus funding into cash flow positive opportunities, potentially starving cellular agriculture startups and extending development cycles," he said.
Healthy investments
Early-stage businesses focused on baby nutrition, microbiome and energy categories saw increased activity in recent quarters, according to CB Insights. Laird Superfood, Sisters, Ore., a maker of functional coffee creamers and mushroom blends, in April closed a $10 million financing round funded entirely by Danone Manifest Ventures.
"To increase the likelihood of raising money in this environment, startups will need to meet a higher bar in terms of product/market fit and business model durability," Mr. Matthews said. "The health and wellness category will continue to look attractive. Even though big name brands that have struggled in recent years received boosts in the early phases of the pandemic, consumer demand for better-for-you ingredients, which has been building over the last decade, will not go away."
In early June, MycoTechnology, Inc. closed a $39 million Series D financing round, which brought its total funding to more than $120 million. The Denver-based company develops functional ingredients through mushroom fermentation that assist food manufacturers with sugar, sodium and fat reduction. Funds from the latest round will help the startup prepare for new product introductions.
"We create products that solve the biggest challenges in the food industry, like creating great tasting products without excessive sugar, salt or fat and doing so in a more sustainable way," said Alan Hahn, CEO of MycoTechnology. "I believe this is what attracted our investors to look closely at our company, and when they saw the many ways that mushroom fermentation can truly transform the food industry for the better, they decided to invest, even during challenging times."
Sustainability remains of interest to investors. Apeel Sciences, a Santa Barbara, Calif.-based developer of a plant-based solution to extend shelf life of fresh produce, raised $250 million in new financing in May. Combined with past investments, Apeel Sciences' valuation is now over $1 billion, according to the company.
The Apeel product works on fresh fruits and vegetables by adding a layer to the surface that slows water loss and oxidation. The company said, on average, US retailers that use Apeel have experienced a 50% reduction in shrink, a 5% to 10% growth in dollar sales, and an incremental 10% growth in dollar sales when sold in conjunction with in-store marketing campaigns.
"For those fundraising right now, I recommend making sure you are contributing positively to the serious challenges in the food industry, including plastic waste, climate change and food access equity," Ms. Lagally of Rebellyous Foods said. "Building a business that genuinely addresses a real societal need in the food industry is the best way to attract good investors."
Pitching in a pandemic
Entrepreneurs and investors discussed startup funding in the current market during a webinar hosted by FoodBytes! by Rabobank, a platform for food and agriculture innovation. The panelists advised founders to frame pitches in the context of the coronavirus crisis.
"It would be a critical error to go into a pitch and not mention coronavirus," said Sean Peters, CEO of DryGro, a London-based agriculture technology company. "Address it head on. Take a look at your model and see if there are ways to pivot to better serve markets."
Tom Spier, founder and managing partner of Boulder Food Group, added, "As long as you have a clear and decisive plan on how to pivot, that could potentially give investors comfort and give folks a reason to want to get involved."
Companies with existing connections to investors prior to the pandemic are better positioned than those starting anew. Mr. Spier recommended building relationships through written updates and video conferencing while in-person meetings are limited by travel restrictions and shutdowns.
"We would consider a new investment in someone we've never met before," he said. "It's going to take more time, and it's going to take a lot of effort on both sides to make it happen."
Perfecting the virtual pitch requires a focus on fundamentals and a clear value proposition, the panelists said.
"Your story has to be tight, and the impression has to be strong up front," said Richard O'Gorman, managing director of the food and agriculture innovation fund at Rabobank.
Startups may also consider alternative financing strategies, such as equity crowdfunding, though that path lacks the industry expertise that typically accompanies strategic investment, Mr. Spier said.
"We consider ourselves value-added investors because of our deep knowledge in consumer packaged goods," he said. "But if we or other institutions are not willing to do it and you can raise $1 million from the crowd, I think for a company that's fabulous." 
This feature ran in the June 23 edition of Food Entrepreneur. Read the full issue here.