MILFORD, CONN. – Subway restaurants announced historical changes and improvements to almost every core item on its menu, as well as digital upgrades to elevate guests' experiences. The "Eat Fresh Refresh" menu makeover will begin July 13, after participating restaurants close for one day to prepare for the changes.
The 20-plus menu updates include 11 new and improved ingredients, six new or returning sandwiches, and four revamped signature sandwiches.
New and improved ingredients include smashed avocado, BelGioioso mozzarella, MVP Parmesan vinaigrette, bacon, black forest ham, oven-roasted turkey, steak, rotisserie-style chicken and roast beef. Additionally, Subway worked with a panel of bakers – including Aspire Bakeries – over two years to develop bread recipes and baking methods for two new bread offerings: Artisan Italian and Hearty Multigrain.
The new and returning sandwiches include a revamped Rotisserie-Style Chicken sandwich, Roast Beef sandwich and Subway Club sandwich, as well as three brand-new offerings.
The Steak Cali Fresh is made with steak, hickory-smoked bacon, smashed avocado, BelGioioso mozzarella, spinach, red onion, tomatoes and mayo on Hearty Multigrain bread.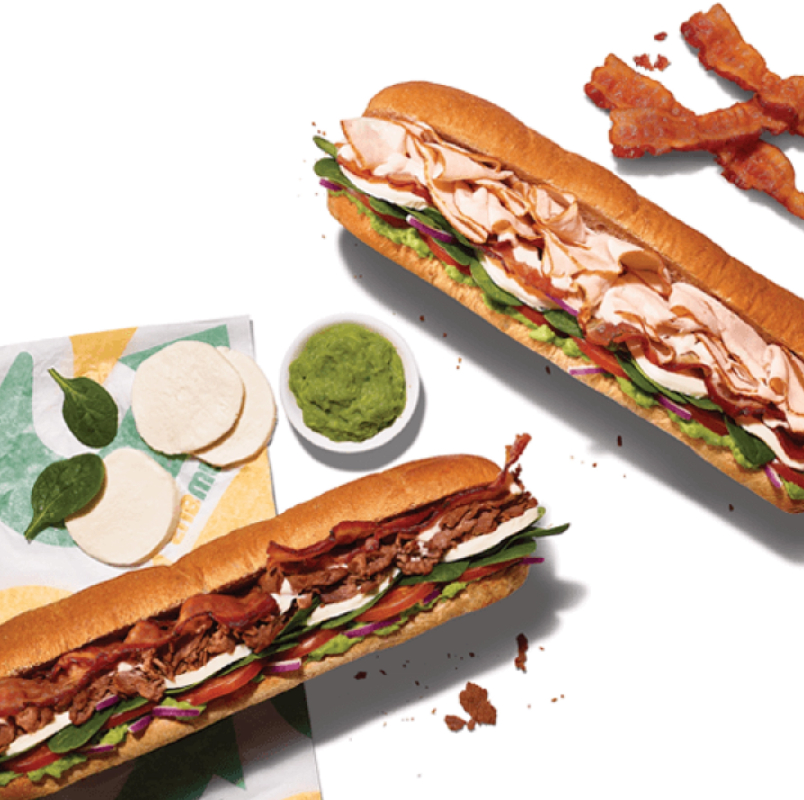 The Turkey Cali Fresh features oven-roasted turkey, hickory-smoked bacon, smashed avocado, BelGioioso mozzarella, mayo, spinach, red onion and tomatoes on Hearty Multigrain bread.
The All-American Club includes oven-roasted turkey, black forest ham and hickory-smoked bacon with American cheese, lettuce, tomatoes and red onions on toasted Artisan Italian bread.
On July 12, over 10,000 Subway restaurants across the country will close at 6 p.m. local time to allow for employees to prepare for the Eat Fresh Refresh launch.
"Subway has been serving freshly made, customizable and better-for-you sandwiches for more than 50 years, and we wanted to give our guests more new and improved flavors," said Trevor Haynes, president of North America at Subway. "Our new culinary team is delivering monumental updates to the entire core menu. The Eat Fresh Refresh makes Subway better than ever with freshly made, craveable and delicious sandwiches to excite new and returning guests."
As part of the Eat Fresh Refresh, Subway will also enhance digital ordering with a simpler and more intuitive experience on the Subway app and website and through third-party delivery partners. The updated Subway app features a new dashboard, improved ordering flow and insight into out-of-stock. Customers will also be able to place orders for delivery nationwide. These enhancements provide the same customized and consistent experience found in Subway restaurants, the company said. Customers visiting Subway in-person will find restaurant design refinements and remodels along with sandwich artists ready to serve the new menu and offer an improved dining experience.