KANSAS CITY — To the degree the companies investing in the category are an indicator, plant-based protein appears likely to stay on a healthy growth trajectory.
Anheuser-Busch InBev, Leuven, Belgium, is supplying "spent grains" left over from brewing to EverGrain, which is turning the grains into protein-rich and fiber-rich barley ingredients.
St. Louis-based Bunge Ltd. last August invested C$30 million ($23.6 million) in Merit Functional Foods, which offers pea protein ingredients and recently launched a canola protein ingredient.
Ingredion, Inc., Westchester, Ill., in November of last year signed an agreement with James Cameron and Suzy Amis Cameron to acquire the remaining portion of ownership in Verdient Foods, Inc., which makes pulse-based concentrates and flours.
Barley moves into milk alternatives
Greg Belt, a co-founder and chief executive officer of EverGrain, previously worked for AB InBev on sustainability programs. While he was there, AB InBev began a project focusing on ways to use spent grains. Then it was decided to make the project a separate company: St. Louis-based EverGrain. While the two companies operate separately, AB InBev is an investor in EverGrain and supplies raw material in the form of spent grains.
"AB InBev is proud to support such a remarkable, purpose-driven venture with a mission to create incredible ingredients to nourish the world through the transformative power of circularity," said Tony Milikin, chief sustainability and procurement officer for AB InBev. "EverGrain marks an important milestone in our ultimate goal of building a better world as we look to the next 100 years and beyond."
Barley protein offers benefits in both taste and nutrition, Mr. Belt said.
"Barley is sort of that background note, that malty, nutty or sweet note, much more of a supporting actor or actress," he said. "Because it's such a neutral-tasting cereal or ancient grain, it enables that intended flavor to shine through. I think that is best represented in plant-based milk."
EverGrain's EverPro ingredients add 6 to 10 grams of protein per serving of milk alternative, Mr. Belt said. Other applications for EverPro include beverages, protein shakes and ready-to-mix beverages. EverPro BR, a barley rice protein powder, is 85% protein. EverPro BC, a barley corn protein powder, is 80% protein.
EverGrain also offers EverVita Pro, which is 35% protein and 40% fiber, and EverVita Fibra, which is 60% fiber and 20% protein. These two ingredients may be used in applications such as baked foods, pasta, pizza crusts and snacks. Companies may use the ingredients to qualify for protein or fiber claims, including good source and excellent source.
Patents are pending for the company's barley ingredients.
Canola enters plant protein space
Merit Functional Foods, Winnipeg, Man., this year will make the industry more aware of canola protein.
"When you say 'canola,' most people — whether they're in the industry or not — immediately think of canola oil," said Ryan Bracken, co-CEO. "What is new to the industry is non-GMO canola protein, and Merit is proud to be the first to market with food-grade, non-GMO canola protein. By using canola as a source of protein, we're creating an entirely new value-added revenue stream for canola grown in Western Canada, which was previously limited to the extraction and sale of canola oil."
Bunge gained a minority interest in Merit thanks to its investment.
"Bunge's partnership is helping bolster our mission to provide plant-based protein ingredients to the food, beverage and nutraceutical market and to do so offering unmatched purity and quality," Mr. Bracken said. "The support helped expedite the construction of our state-of-the-art production facility in Manitoba, where we produce our novel pea and canola protein ingredients. We're excited to have a global partner like Bunge recognize and support our mission. Bunge holds a deep knowledge of international commodity markets, which is helping reinforce our canola business with customers globally."
Merit moved into its new 94,000-square-foot facility in Manitoba in January.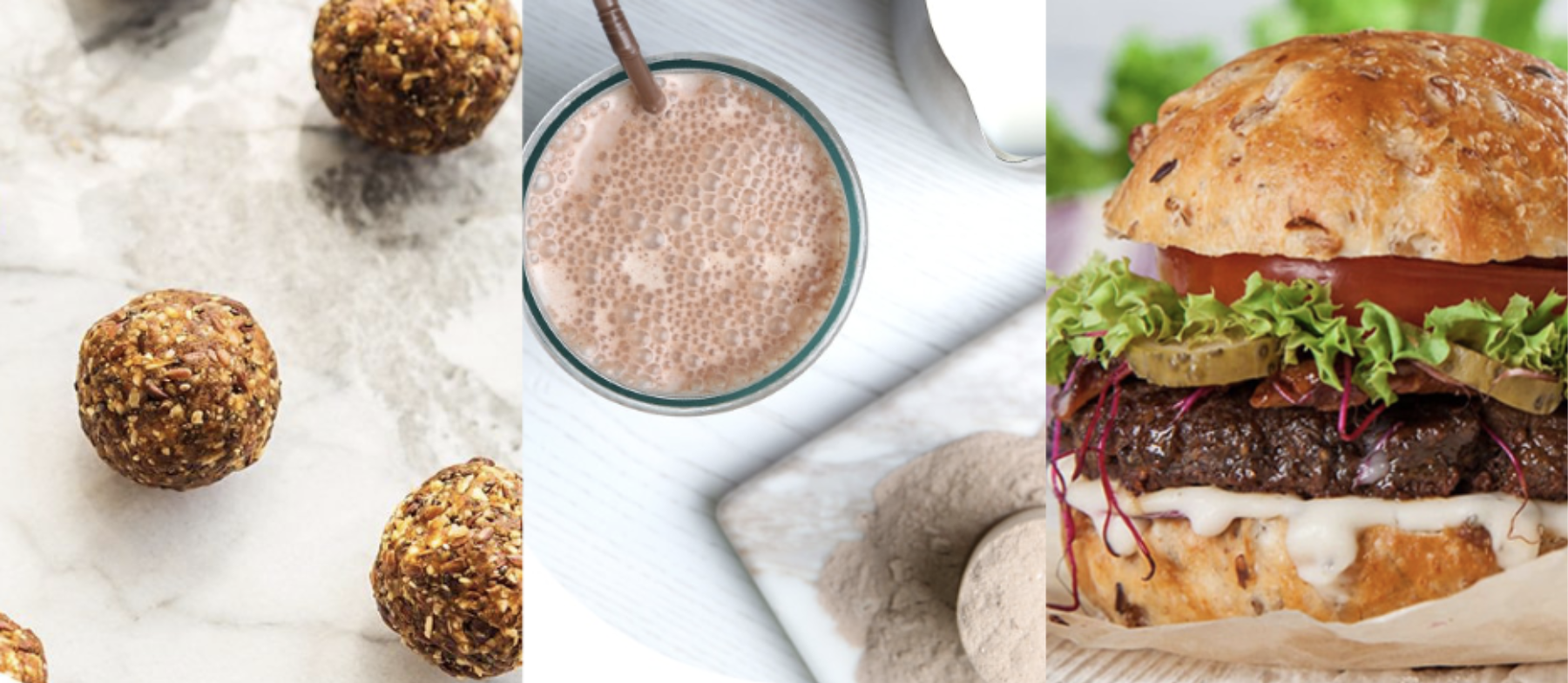 "We've spent the past year and a half building demand for our new portfolio of pea and canola proteins, and we're excited to announce that we started producing commercial pea protein in January to be shipped in February," Mr. Bracken said. "Commercial non-GMO canola protein will be produced throughout February and shipped in March. All our ingredients will then be commercially available for use in dairy alternatives, meat alternatives and other lifestyle nutrition products."
Canola protein works in applications such as dairy alternatives, traditional and gluten-free baked foods, extruded snacks, high-protein bars and meat alternatives, Mr. Bracken said, adding it has a neutral flavor profile, excellent solubility and stability over a range of pH levels.
The company's Puratein HS is a soluble canola protein with a minimum 90% protein content. Merit produces it by using the company's proprietary water-based, hexane-free extraction process.
"Puratein HS offers superior whipping and foaming, high oil-binding capacity combined with low water binding capacity, light color and exceptional solubility," Mr. Bracken said.
New facilities for pulse proteins
As a result of acquiring 100% of the ownership of Verdient Foods, Ingredion will operate two facilities that produce a range of plant-based concentrates and flours from peas, lentils and fava beans. Both facilities are in Vanscoy, Sask.
Ingredion offers Vitessence pulse concentrates, which are 55% to 60% protein on a dry basis, and pulse flours, which are 10% to 20% protein on a dry basis.
"Pulse-based proteins are clean label ingredients that are gluten-free and non-GMO," said Erin Nese, technologist – commercial innovation acceleration for Ingredion. "Pulse-based proteins are not major allergens. Pulses are packed with protein, fiber and micronutrients, and they are functional in a variety of applications. Pulses are also sustainable ingredients. They produce their own fertilizer by fixing nitrogen in the soil and are water efficient, requiring less water to grow than other protein sources."