EDINA, MINN. — Plant-based shrimp is the star of three new frozen entree bowls from Clo-Clo Vegan Foods.
The plant-based seafood alternative is based off the konjac root, which mimics the texture, look and taste of traditional shrimp, Clo-Clo said. The bowls are cholesterol-free, trans fat-free and free of dairy, soy, egg, peanut, shellfish, fish, gluten and tree nuts.
The Hawaiian Inspired Shrimp Bowl features plant-based shrimp with red and green peppers on a bed of Basmati rice in a teriyaki pineapple sauce. Each bowl contains 290 calories, 3 grams of fat and 2 grams of protein.
The Red Curry Shrimp Bowl is made with plant-based shrimp and zucchini over Basmati rice in a zesty Indian-style red curry sauce. Each bowl contains 250 calories, 6 grams of fat and 6 grams of protein.
The Shrimp Alfredo Bowl combines plant-based shrimp with broccoli and gluten-free red lentil pasta in an alfredo-style sauce. Each bowl contains 340 calories, 8 grams of fat and 5 grams of protein.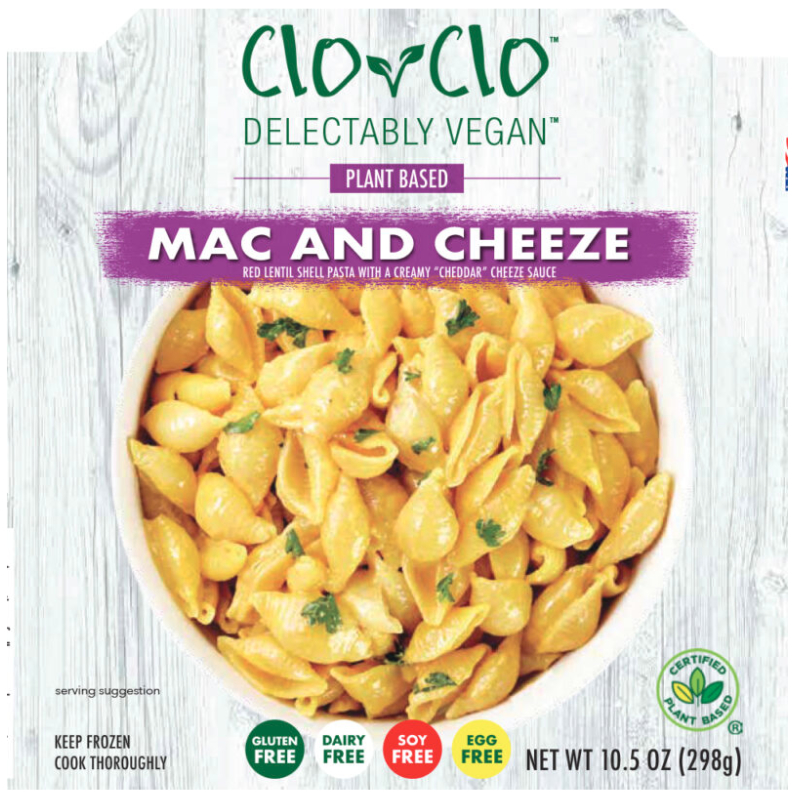 "More than ever, today's consumers are looking for plant-based seafood solutions that are packed with flavor and convenience while being more conscious about the food they eat and products they buy," said Wendy Hinnenkamp, vice president of Clo-Clo Vegan Foods. "Clo-Clo is meeting this demand by offering new plant-based entrees that appeal to vegans by satisfying cravings of traditional seafood and texture, but also provide plant-based nutrition and goodness in an easy, ready-to-heat format."
Additionally, Clo-Clo is adding a new Mac and Cheeze Bowl to its lineup of frozen entrees. The dish features red lentil shell pasta in a plant-based cheddar-style sauce made with coconut oil, potato, tapioca, paprika and oat milk. Each bowl contains 430 calories, 14 grams of fat and 17 grams of protein.