KANSAS CITY — Food and beverage products found in the center of retail stores have increased in demand as the coronavirus (COVID-19) has people staying at home more often. Center-store items like baked foods, sauces and soups may include organic varieties as well, and organic ingredients for them are available.
Lesaffre, which has a US office in Milwaukee, has developed its Red Star organic yeast for commercial bakers. The yeast is not solvent-extracted, synthetically preserved or irradiated, and it is compatible with all fermentation processes. Possible applications are artisan bread, English muffins, bagels, flatbreads, baguettes, crackers, pizza crusts and sweet doughs.
As a supply chain benefit, Red Star yeast is sourced from the United States.
"The current COVID-19 pandemic is a great example of how unexpected situations can affect the food supply chain," said Bill Hanes, vice president of marketing and strategy. "Trade agreements, tariffs and more can also affect the supply of imported raw materials. In times like this, local producers can replenish the supply chain at a faster rate."
In Lesaffre's business-to-consumer business, demand is over 300% higher than year-ago levels.
"All forms of yeast are flying from shelves as soon as they are stocked," Mr. Hanes said. "We are running our plants 24/7, but demand is still outpacing our ability to fill the pipeline."
Data from Information Resources, Inc., a Chicago-based market research firm, showed week-over-week retail flour sales growth was 66% in the week ended May 31.
"As more consumers continue to bake and eat at home due to stay-at-home or safer-at-home orders, demand for organic retail flour continues to be strong, as well as demand for bread products," said Shrene White, general manager of The Annex by Ardent Mills, a business unit of Denver-based Ardent Mills.
The US Bureau of Labor's Consumer Price Index for bread overall in April was up 3.6% from March and up 6% from April 2019.
Ardent Mills has moved to meet organic demand. Since 2016, the company has expanded from two organic milling locations to 16 facilities while Ardent Mills' organic sales have increased six-fold, Ms. White said. Ardent Mills last July purchased a certified organic grain elevator in Klamath Falls, Ore.
Earlier this year the company acquired the operations of Andean Naturals, Inc. in Yuba City, Calif.
"This is our first organic, gluten-free facility where we will be able to clean and pack grains like organic quinoa, amaranth, sorghum and millet," Ms. White said.
The Annex by Ardent Mills entered a relationship with FoodMaven, which sells Ardent Mills' transitional wheat flour to foodservice customers.
"We believe that the overall organic market will remain strong," Ms. White said. "In the current environment, we are seeing consumers desire healthier diets and form new habits like meal planning and cooking from scratch."
Pak Group North America, part of Pak Group, increased its organic offerings recently by launching Bellarise BellaSOFT Organic 1500 Plus.
"We have seen both increased sales and more demand for a range of our products, including Bellarise BellaSOFT Organic 1500 Plus," said Cam Suárez-Bitár, marketing and public relations manager for Pak Group North America, Pasadena, Calif. "Since it works just as well in conventional breads as it does in organic varieties, our industrial customers have been able to use it in a wide range of applications.
"We formulated Bellarise BellaSOFT Organic 1500 Plus to work with fresh and packaged breads that are shipped in ambient conditions, thaw-and-serve breads that thaw on the shelf, and baked goods that are sliced and frozen for both commissaries and foodservice customers looking for added shelf life."
Vinegar for sauces, soups, salsas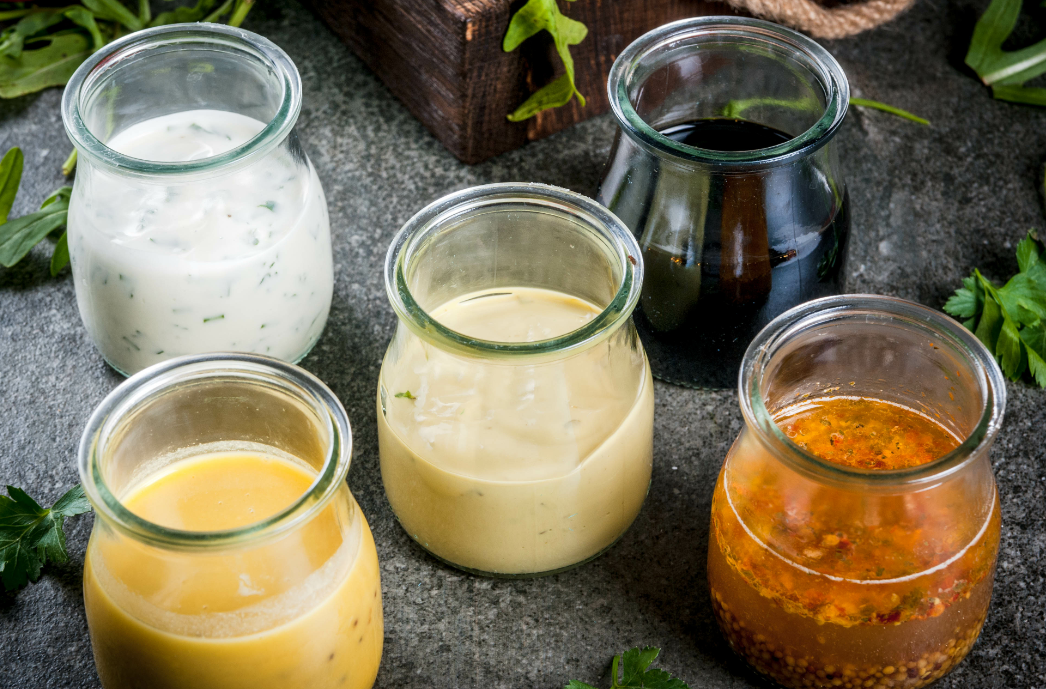 Products in the center of the store that contain organic vinegar include marinades, sauces, soups, salsas and condiments.
"Vinegars brighten the palate and are key ingredients in many distinctive sauces, dressings, glazes, marinades and condiments," said Dave Sackett, executive director of sales and marketing – food ingredients for Mizkan America, Inc., Mount Prospect, Ill. "The bright punch of vinegar flavor can also naturally lower the pH in soups, flavor bases, salads, salad dressings, fruit salsas, chutneys, barbecue sauces and pickled vegetables."
Demand for organic vinegar has been strong during the COVID-19 pandemic primarily because most organic products are sold through retail or e-commerce outlets as opposed to foodservice, he said.
Organic white distilled vinegar both enhances and neutralizes flavor and flavor compounds, he said. It also balances the pH in a formula naturally. Additional flavors may be enhanced by organic apple cider vinegar, red wine vinegar, white wine vinegar, rice vinegar and balsamic vinegar.
Importer Services Corp. (ISC Gums), Edison, NJ, offers organic acacia gum that works in applications like beverage emulsions, protein shakes, confectionery items, flavors, bars, sauces and dressings, said Matthew Berliner, vice president. Acacia gum works as an emulsifier and film former, improves mouthfeel, has a consistent low viscosity and replaces sugar.
Acacia gum is sourced from Africa, but ISC Gums has not seen any effect from COVID-19 on the harvesting or processing of acacia gum, Mr. Berliner said. The pandemic has impacted logistics somewhat, including one crane operating in Port Sudan and a gasoline shortage in Sudan.
"A gum acacia manufacturer should have several sources in each area of the growing region," he said. "This ensures supply if one area has an interruption in supply."
ISC sources from several countries, including Mali, Chad, Nigeria and Sudan, and has multiple suppliers in each region. The company has more than a year's supply of acacia gum and several thousand tonnes sorted and ready to ship from Africa to ISC facilities in Edison and Legnica, Poland, Mr. Berliner said.