CHICAGO — Not sleeping well? There's a drink for that. Feeling sad, anxious, stressed? There's a drink for that. Is aging starting to show on your skin, in your walk or in your memory? Yep, there's a drink for that, too.
"It's an exciting time to be in the beverage industry," said Ron Hinson, president and chief executive officer of S&D Coffee & Tea. "As Americans seek out beverages with more benefits, suppliers and operators have the opportunity to innovate and develop new solutions that will appeal to this increasingly savvy consumer.
"This includes beverages with added health benefits. Such drinks may contain adaptogens, protein and medium-chain triglyceride oils, for example. Many rely on natural energy from the inherent caffeine of coffee and tea."
Hakan Demirci, consumer analyst at GlobalData, said, "Personalized nutrition will aim to revolutionize consumption habits among health-conscious consumers. The future will see targeted nutrition accounting for both genetic and environmental factors, to maximize the nutritional value of certain diets for consumers."
Always on hand
Beverages are a consistent purchase, which is a reason companies are willing to invest to differentiate and stand out in the crowded beverage department. Health and wellness promises are increasingly the direction taken.
Laurie Demeritt, CEO of Hartman Group, said, "While having a 'cold one' has always been about simple satisfaction of the need to hydrate, take a break or socialize, the combination of relaxed cultural norms around drinking behavior and the increased importance of health and wellness in our food and beverage choices has expanded the roles that beverages play in our everyday lives. Our research shows that we've become constant sippers and found that 65% of consumers always have a beverage on hand."
Trend centered on millennials, Gen X
Millennials lead the way with nearly three out of four having a beverage within arm's reach. More than half of Gen X and baby boomers are connected to some type of beverage throughout the day.
"Beverages have become increasingly socially acceptable in almost all spaces of our lives — from work to school to car, bus or train, to shops and public spaces — and are increasingly used as a source of nutrition and even as substitutes for food," Ms. Demeritt said.
Hartman Group research shows 62% of all consumers agree "beverages play a very important role in my health and wellness" and 44% agree with the statement "I like my beverages to do something for me, such as provide energy, nutrients or other benefits." Both resonate more with millennials, with the figures rising to 65% and 55%, respectively. Millennials also are more likely to treat beverages as a snack (49% of millennials vs. 39% of all consumers), as well as consume beverages to replace meals (38% vs. 28%).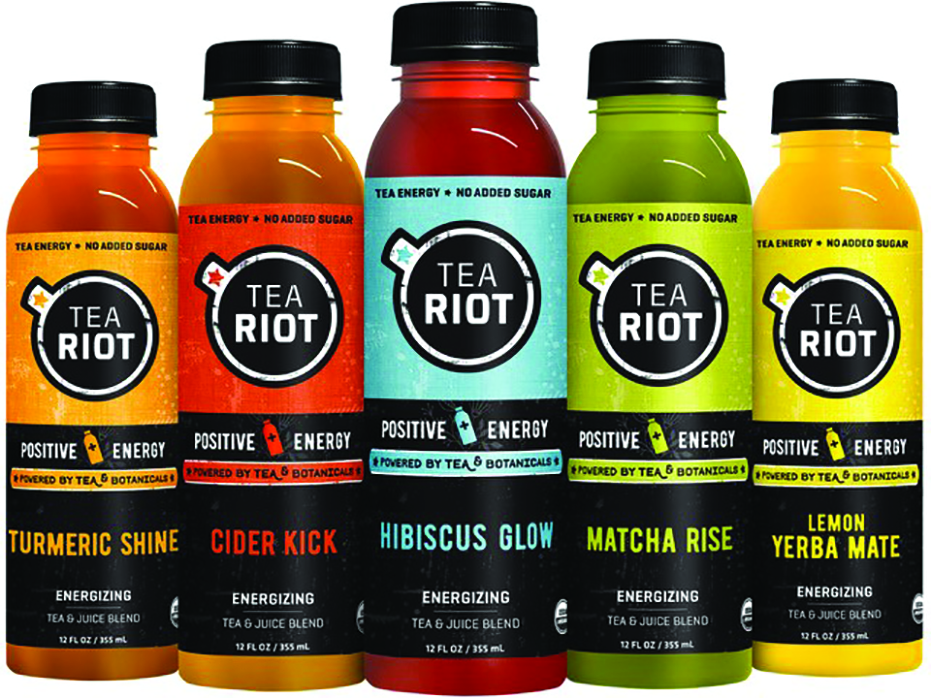 "This use of beverages as food is fueling innovation in the health and wellness drink segment, with concepts and flavors targeted for more adventurous younger palates," Ms. Demeritt said. "Drinks like kombucha, coconut water and plant/vitamin waters offer a highly appealing combination of refreshment and health benefits."
Keera Perumbala, marketing manager for Sensient Flavors, said, "Consumers are looking for fun flavors that also provide function. Think about the cult status turmeric, ginger and the likes have reached. Ingredients such as turmeric provide not only flavor and function but also add an element of color, upping the visual appeal quotient.
"In the coming years, ingredients that are multi-faceted will continue to be popular. Flavors such as purple tea are starting to show up in gourmet tea shops and niche products, while flavors such as yerba mate can already be found on grocery shelves. Aside from being flavorful, purple tea imparts a beautiful purple shade to products along with the benefit of antioxidants."
Yerba mate is a tea-like drink featuring antioxidants and high caffeine content, making it a natural energy drink. Compared to other sources of natural caffeine, the caffeine in yerba mate is released more slowly, providing sustained energy reducing the likelihood of a crash such as that associated with coffee.
Yerba mate has a flavor profile similar to green tea with an earthy finish that pairs well with a bit of sweetness. Its unique nutrient profile is said to help with everything from boosting immunity and serving as a digestive aid, to increasing circulation and protecting liver cells.
Yerba mate is one of five varieties of teaRIOT, from the same-named Marina del Rey, Calif.-based company. The 100% plant-based beverage line is made with brewed tea — black, green or white — and cold-pressed fruit juices along with other plant-based ingredients, such as herbs and spices. Each variety provides energy and an extra attribute. The lemon yerba mate, for example, is citrusy for refreshment and hydration. Hibiscus Glow has a berry-like zing flavor and features antioxidants. Matcha Rise is formulated to enhance focus. The spices in Cider Kick are associated with immunity, while the spices in Turmeric Shine have anti-inflammation properties.
Varied sources of wellness
Such varied beverages infer that wellness means different things to different people. The common underlying theme is making choices to live a holistically fulfilled life through better diet, sleep, exercise, mindfulness, etc. Consumers have come to seek this primarily through their diet, as they increasingly believe: You are what you eat and drink.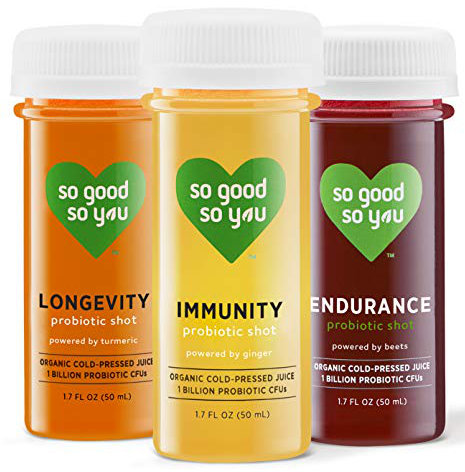 "Botanicals are particularly positioned to suggest relaxation," Ms. Perumbala said. "Herbs, florals and spices in beverages add not only an exotic twist and culinary exploration, but also offer a healthful halo. Even alcoholic beverages are taking advantage of this transferred health halo. Pine, milk thistle and hibiscus are some such ingredients that you can expect to start seeing in the coming years."
So Good Brand Inc. uses botanical ingredients in its organic plant-based probiotic cold-pressed juice shot brand So Good So You. Recent launches include "Sleep," "Beauty" and "Energy."
"The 100% organic sleep shot was designed to help people drift off to a blissful night's rest," said Rita Katona, co-founder. "The active ingredient, California Poppy, is a So Good So You exclusive. It is known to aid sleep and relaxation, calming nervous agitation."
The beauty shot contains 10 grams of the collagen-boosting ingredient silica. Energy, as the name suggests, provides a boost (95 mg of caffeine) through the inclusion of coffeeberry and moringa.
"Silica is a plant-based alternative ingredient to collagen in beauty products," Ms. Katona said. "Like vitamin D, our bodies produce our own collagen, but this production ability diminishes with age. An essential building block for this process is silica, which taken regularly in clinically studied amounts, has been shown to support healthy hair, skin and nails."
Good Culture LLC is rolling out Wellness Probiotic Gut Shots. The drinks start with a base of kefir that supports digestive health and boosts immunity, while rebalancing gut flora and improving digestion. The 50 billion live and active cultures are what give Good Culture's kefir its gut-friendly strength. The shots are lightly sweetened with sweet potato juice and coconut sugar (lower glycemic index).
"Consumers today are more conscious of what they are putting into their bodies and continue to seek out better-for-you products that fit their active lifestyle," said Bill Moses, founder and CEO of Fermented Sciences. "But better-for-you doesn't just mean the 'absence' of things, such as sugar, carbs, calories, etc. It also means that they're looking for the 'addition' of benefits like live probiotics, organic ingredients, adaptogens and more."
The company uses patented technology to make Flying Embers, which is a shelf-stable probiotic hard kombucha. Flying Embers contains both live probiotics and native kombucha bacteria without the use of pasteurization.
Jade Leaf Matcha offers Matcha Latte Infusions in four functional formulations. "Balance" includes probiotics, prebiotics and ginger root to support digestive and immune health. "Glow" incorporates collagen and biotin and is said to support radiant and healthy skin, hair and nails, as well as organ and tissue health. "Protect" brings together nourishing ayurvedic herbs, including turmeric, ginger, cardamom, cinnamon and black pepper to support digestion. "Think" blends lion's mane and cordyceps, functional mushrooms that support brain health, cognitive function, energy and focus.
Remedy Organics is a producer of functional wellness beverages. Its most recent addition is Golden Mind, which was designed to nourish the body with the omega-3 fatty acid docosahexaenoic acid (DHA). Studies have shown that DHA may support brain, heart and eye health. It is an innovative take on the ancient ayurvedic turmeric golden milk. In addition to containing DHA, this nutrient-dense formulation includes medium-chain triglyceride oil, various adaptogenic herbs and a 90% curcumin concentrate.
Beverages used to be solely about refreshment and hydration. That has changed. Today's consumers increasingly want their drink to do something for them.